Estimated read time: 4-5 minutes
This archived news story is available only for your personal, non-commercial use. Information in the story may be outdated or superseded by additional information. Reading or replaying the story in its archived form does not constitute a republication of the story.
BASEL, Switzerland — Imagine a great big pile of 8 million gold coins in a vault — enough gold coins that if the coins were water you would have a nice swimming pool.
This is not a fantasy. This is something that you could own and wade through at your leisure.
The "Money Swimming Pool" is up for sale through JamesEdition, a company that handles the sale of large-ticket, luxury items. But the vault isn't simply going to the highest bidder.
Che Wagner is a co-founder of the group Generation Basic Income in Switzerland, which is responsible for creating and selling the coin-filled vault. He said that the group will decide if prospective buyers will be allowed to purchase the vault based first and foremost on their intended use for the vault. The story of the vault may explain why.
The history of the vault begins in 1912. It was built and used for its intended purpose as a bank vault for 80 years at the Volksbank Basel bank in Switzerland.
The bank left the building in 1993, but the vault remained.
"The Generation Basic Income, which I am working for and which is responsible for selling this vault now, has its offices in that same building," Wagner said. "Since the bank left the building, the vault was used for some events, but it was actually not in use anymore."
The building now houses a big coffee house and a "cultural hub for new ideas," Wagner said.
Generation Basic Income is based on one of those new ideas. The bold purpose of the group is to catalyst a public referendum that they believe would eliminate poverty. The group wants the Swiss government to unconditionally provide a monthly check to all Swiss citizens no matter what their employment status or income.
Vault Facts
Constructed in 1912
Handcrafted in Switzerland
1619 deposit boxes with all keys available
Boxes made of steel and brass
Marble plinth
Vault dimensions: Approximately 31 feet by 16 feet
Coin Facts
8 million pieces of Swiss rappen (5 cent coins)
15 tons of "liquid" money
Value: Approximately $450,000 USD
"There is enough money and things to consume, why don't we spend part of it unconditionally so everyone can survive and think about what he or she actually wants to do in his or her life?" Wagner said.
For the referendum to be considered by the Swiss government, 100,000 signatures needed to be gathered. When GBI gathered 125,000 signatures, they took the opportunity to hand in the petition while making a public presentation, which included dumping 8 million rappen (5 cent Swiss coins) into a public square in Berne on Oct. 4, 2013. The value of the coins is about $450,000 USD.
Unwrapping the coins took 80 people 10 days in "a hot vault" with "a lot of press and photography and a lot of fun," Wagner said.
There was a huge media response to the coin dump, so GBI decided to use that attention and momentum to keep raising awareness about unconditional income by selling the vault.
"People told us how unique this picture is — the money in the vault — so we reset an old plan of selling this vault because its not in use anymore," Wagner said. "Selling the Money Swimming Pool is much more attractive than just selling a bank safe, because its an old dream of humanity and of each one of us swimming in money. It's a piece of art."
Wagner said the group's intention isn't to "get rich" by selling the vault, so their main concern is how the buyer would use it.
"I am searching for someone (to buy) the vault in the consciousness of writing history and continuing with the work we just started. That is what interests me most," he said.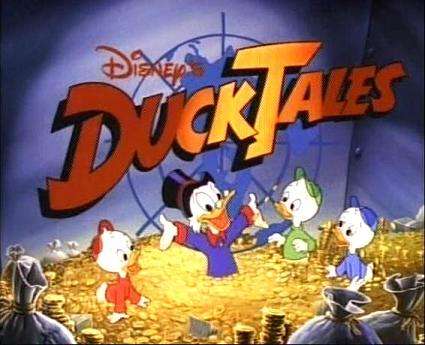 Wagner and GBI are aware that they have created something that basically resembles Scrooge McDuck's swimming vault in the opening credits of the cartoon series "Ducktales." And while that wasn't intended, the comparison isn't unwelcome.
"The pictures of Scooge McDuck are an expression of a much older archetype, and its comfortable for us to be able to have a common source (like Scrooge) everyone knows of," Wagner said. "Carl Barks (creator of "Ducktales") had the talent to express something that we all know of and dream of. Now we are actually serious about it and making it real, in a way destroying this archetype to make way for some new thoughts."
Wagner said he would "love to display the vault in corporation with Disney."
The listing for the vault will remain on the JamesEdition website until February. GBI will then decide who will receive the vault. Wagner said the vault can be deconstructed and virtually shipped anywhere, but the group wants to choose a buyer who will keep the vault on public display.
×
Photos
Related links
Related stories