Estimated read time: 4-5 minutes
This archived news story is available only for your personal, non-commercial use. Information in the story may be outdated or superseded by additional information. Reading or replaying the story in its archived form does not constitute a republication of the story.
SANDY — Twenty years ago, the Jordan High School class of 1993 rallied together to win a district contest to donate more canned food than any other school.
As they gathered for their 20-year reunion, the alumni decided to seize the opportunity to benefit others again by raising money to support a family currently attending their alma mater. They hope it will set an example for others.
"The alumni association for Jordan, when they saw the turnout and success we had for ours, decided they're going to use that as a template to help classes to come to help them do their reunions," said alumni reunion committee member Adam Willson. "That was one of the things we wanted, was to try and set a precedent for future reunions to have it not just be about getting together and having a party, but (making it) meaningful as well."
Alumni who attended the 20-year reunion were challenged to donate $10 each, which allowed the class to do a sub-for-Santa for a large family attending Jordan High School. With the help of local companies, they were able to provide Letterman jackets for the children who played varsity sports, in addition to groceries and other requested items.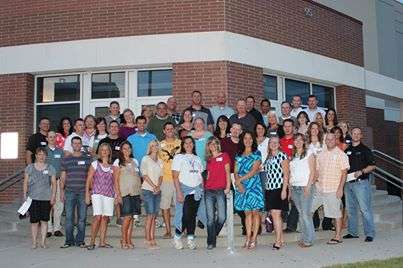 The family was selected by Brandie Atchley, a member of the graduating class who currently teaches and coaches volleyball at Jordan High School. She said it was incredible and humbling to talk to the mother of the family, who requested mostly simple items like plush blankets and underwear. When they told the mother they could provide Letterman jackets, she became emotional.
"I've already seen how she's raised her children and she's raised them in a way that they want them to be more successful than what they have right now," Atchley said. "She was very grateful and emotional about it, that these things were being provided for her children that she'd never be able to provide."
The desire to do a sub-for-Santa for the reunion stemmed largely from a continued desire to pay it forward. Willson estimated that at the time they won the canned food contest in 1993, 50 percent of the class was living at or below the poverty level.
"There were people who helped us while we were in high school and just about everybody on the committee was affected in their youth by somebody doing a sub-for-Santa or other contribution (for them), so we wanted to have that be something we could give forward," he said.
Related Story
The class of 1993 was able to overcome financial barriers to win the district canned food contest 20 years ago because of a close-knit community. The class was unique in that there weren't any cliques, with the student body president Trent Maddox hanging out with everybody. When Maddox offered to shave his head if the school won the contest as an extra incentive, it was a no small offer.
"His mom was a hairdresser, so when he offered to shave his head it was a big thing," Willson said. "He had a perm. His mom did his hair for him all the way through his senior year."
After the school won the contest in a landslide, Maddox shaved his head in front of everybody at a school assembly. Willson said Maddox probably doesn't realize to this day how much his many acts of kindness helped fellow students.
That strong sense of community has remained and was rekindled at their reunion.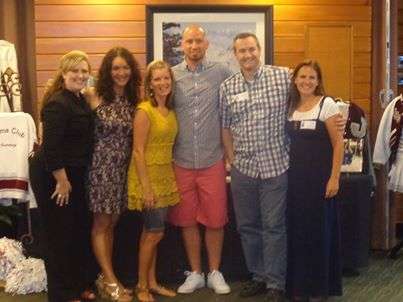 "At the reunion when we all got together it was like picking up where we left off," Willson said. "That was one of the things at the reunion that we all felt was that we let too much time lapse, so we wanted to look for things to do to remain together and this is one of the things to do that."
Members of the class wanted to challenge other schools to use their reunions as service opportunities. When Atchley was talking to other teachers and administrators about which family they should support, she was overwhelmed by how many people were deserving of help. Working as a class allowed them to better help others.
"We were able to accomplish so much more doing it as a group than doing it as an individual," Atchley said.
×
Photos
Related stories
Most recent Utah stories