Estimated read time: 7-8 minutes
This archived news story is available only for your personal, non-commercial use. Information in the story may be outdated or superseded by additional information. Reading or replaying the story in its archived form does not constitute a republication of the story.
THE YEAR THAT WAS — We're in the final days of 2013 and it's time we look back at the year that was for movies.
2013 was actually a pretty solid year for films and saw a myriad of sequels, reboots and adaptations mixed in with some original entries as well. As the year wraps up I'm taking the opportunity to share with you my five favorite films of 2013.
My list will likely vary from yours and everyone else's, but that's the point right? All of us have our own opinion what were the best movies. With that said, I know the article is revolved around my five favorites, but I want to know what your favorites were as well.
Make sure to comment on the boards, Facebook, Twitter or send me an email. I will respond.
I hope to open your eyes to some films you haven't seen or maybe even give a new perspective on some you have and I want you to do the same for me.
So, here we go, my five favorite films of 2013.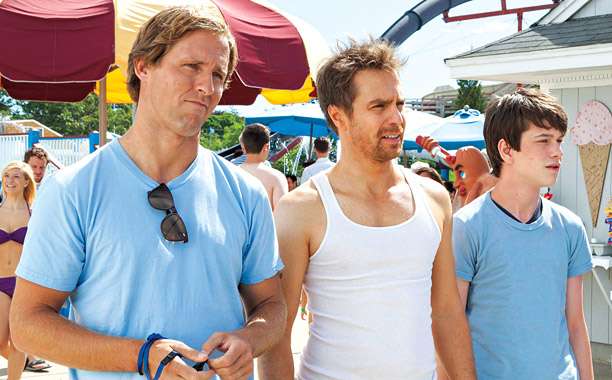 An understated film from 2013, "The Way, Way Back" premiered at Sundance and not nearly enough people saw it.
The film stars Steve Carell, Toni Colette and Sam Rockwell in what I believe to be one of his best performances.
The low-key film follows 14-year-old Duncan on vacation with his mother and her new boyfriend Trent. Duncan makes an unlikely friend in a water park manager, Owen (Rockwell), and Duncan manages to find out who he really is.
The film is a coming of age story and every single one of us will relate because we were all teenagers at one point. The story is funny, touching and told brilliantly. Rockwell is hilarious and moving all at the same time.
"The Way, Way Back" is rated PG-13 and has some adult language and themes.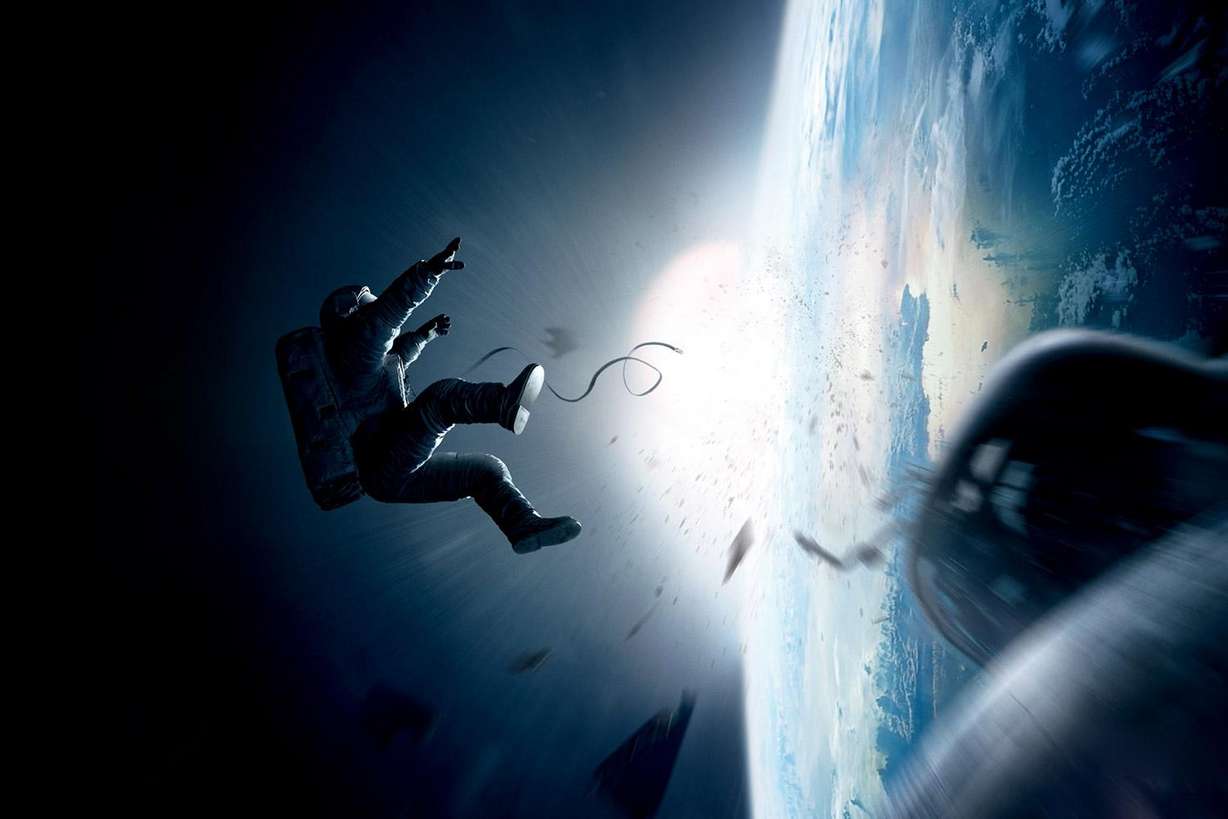 One of the biggest films of 2013 was "Gravity," and for good reason. It was an amazing film.
When I first saw trailers for "Gravity" I wasn't sure what to think. I thought maybe I was going to go on this existential journey with Sandra Bullock, but I was wrong. For the most part "Gravity is a very straight forward survival film and it keeps you tense and captivated the whole way through.
The story itself isn't breaking new ground, but the visuals of the movie will cause your jaw to drop to the floor. The film captures the beauty and horror of space and director Alfonso Cuaron incorporates shots and points of view that will literally leave you speechless.
"Gravity" is rated PG-13 and contains no sex and minimal language, but the film is intense and somewhat violent.
The true story of Captain Richard Phillips and the hijacking of the Maersk Alabama got the Hollywood treatment in 2013 and it resulted in one of the most powerful films of 2013.
The film starred superstar Tom Hanks in the title role and I believe he turned in one of the best performances of his career.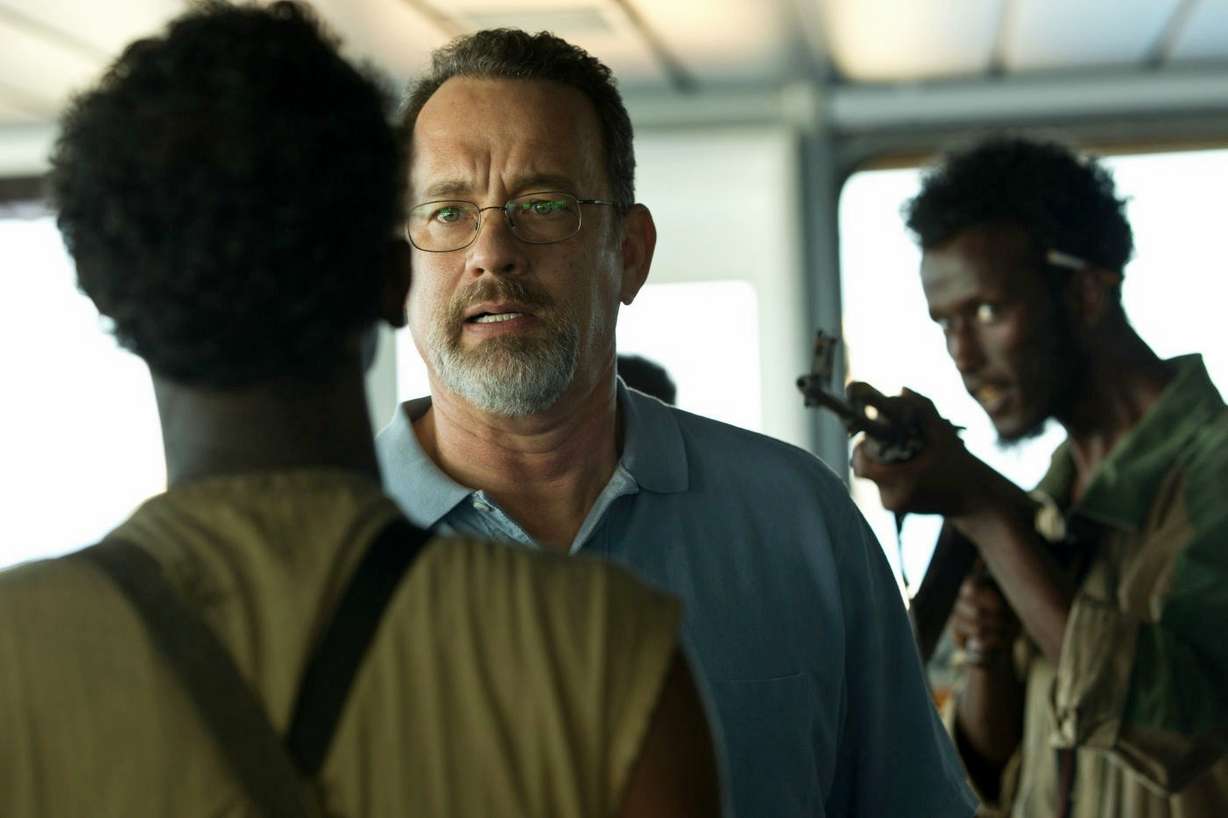 The greatest compliment I can give "Captain Phillips" is that even though I knew exactly how the story was going to play out I was mesmerized with what was happening on the screen throughout the film.
The pacing and tension of the movie are captivating and by the end you'll realize your knuckles are white and your fingernails have left imprints in your palms.
"Captain Phillips" is a great movie, but the last few minutes made it an excellent one. The film does not end where you think it does and it results in some of the most powerful few minutes in any film of 2013 or in recent memory.
"Captain Phillips" is rated PG-13 and contains mild language, but the intensity of the film certainly earns the PG-13 rating.
Another film on my list that flew under the radar also premiered at Sundance 2013. "Mud" stars Matthew McConaughey and even though not many people saw it the little movie is definitely one of the best of 2013.
"Mud" centers on two young boys who encounter a fugitive, Mud, and decide to help him reunite with his true love while evading both the police and bounty hunters.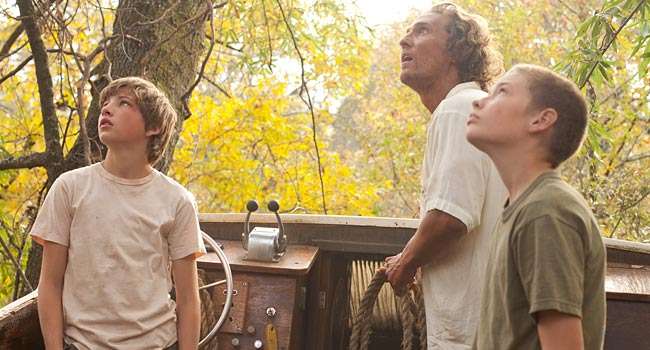 Much like, "The Way, Way Back," "Mud" is a coming-of-age story and it's told with amazing precision and heart.
Be warned that "Mud" is the definition of slow burn, meaning it's not in-your-face action where something is happening every moment, but rather it builds methodically.
In a day where it seems an original idea is as rare as a solar eclipse, "Mud" was a breath of fresh air. It replaced explosions and car chases for great story telling.
To borrow from my own words in my original review of "Mud," I mention that the movie presented, "New storylines that aren't worn and tattered and new characters we've never met that are written and acted so well that we fall in love with them in just a couple of hours."
Matthew McConaughey turns in an Oscar worthy performance and the young Tye Sheridan proves he's a star in the making.
"Mud" is rated PG-13 and contains PG-13 language. Sex is almost non-existent, but some references are made and the violence is minimal until the end. The material is more adult oriented, but the PG-13 is a very fair rating.
The Secret Life of Walter Mitty
"The Secret Life of Walter Mitty" opens on Christmas day and I cannot think of a better film to see in the theater on the 25th than this.
"The Secret Life of Walter Mitty" follows Walter Mitty (Ben Stiller) as he manages to break away from his everyday routine and turn his daydreams into reality.
"Walter Mitty" is a loose adaptation of the short story by James Thurber and is a total re-telling of the 1947 film starring Danny Kaye.
When the first trailer for "Walter Mitty" was released in early August I wrote a story titled, "'The Secret Life of Walter Mitty' is the best trailer of the year," and it turns out it's one of the best films as well.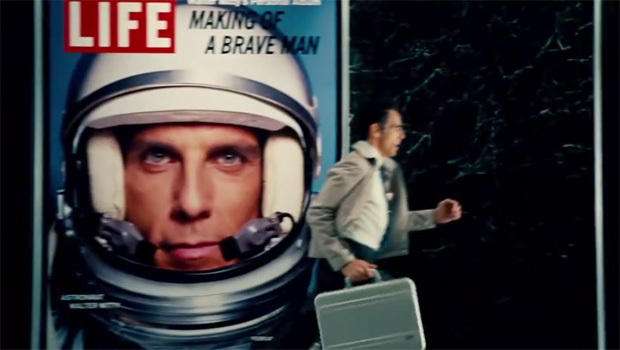 I loved the trailer because it led me to believe that the film would be funny, heart felt, beautiful and inspiring. The actual film was all of the above and more.
Ben Stiller gives a great performance, but his direction and creative choices in the film are deserving of an Oscar nomination. I'm sure the Academy does not feel the same way I do, but what he did with the film makes it his best film of his directing career.
"The Secret Life of Walter Mitty" is rated PG and it contains mild language and violence. While the film is definitely a PG movie, it's not necessarily a kids' movie. Some of the story line and humor may fly right over their heads.
There you have it, my five favorite films of 2013. Make sure to share with me your favorites of the year and what you think of my list.
Make sure to listen to the Flicks Junkies podcast where you can hear all of our favorites of the year as well as what to watch for Christmas.
×
Related links
Most recent Entertainment stories