Estimated read time: 2-3 minutes
This archived news story is available only for your personal, non-commercial use. Information in the story may be outdated or superseded by additional information. Reading or replaying the story in its archived form does not constitute a republication of the story.
El 2013 fue año trepidante, tumultuoso y marcado por un raro crisol de noticias para América Latina. El líder regional del socialismo del siglo XXI, Hugo Chávez Frías, murió el 5 de marzo luego de dos años de lucha contra un cáncer que mantuvo en vilo a sus seguidores y países aliados como Cuba, Bolivia o Nicaragua.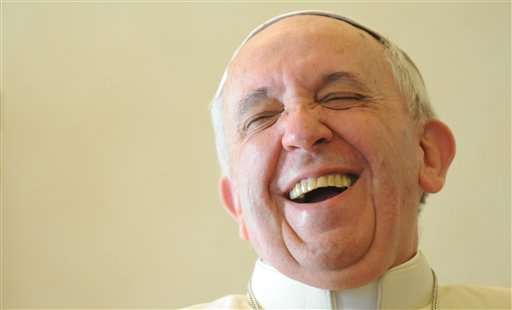 Los católicos latinoamericanos apenas descansaban de las imágenes del multitudinario funeral del líder venezolano, cuando fueron sorprendidos por la primera renuncia de un papa en seis siglos y, aún más, por el casi expedito humo blanco de la Capilla Sixtina, que eligió al primer papa latinoamericano y jesuita en una ceremonia medieval que aún sigue fascinando al mundo.
Nacido en Buenos Aires, Jorge Bergoglio asumió el nombre de uno de los más humilde de los santos católicos, San Francisco de Asís, y sorprendió al mundo con su genuina sencillez y espontaneidad que ha sacudido la solemnidad del Vaticano y sus más veneradas costumbres. Pero esto también ha provocado dudas sobre si un hombre de su catadura podrá llevar a cabo el mandato de cambio en una institución acosada por escándalos de abuso sexual de menores y corrupción.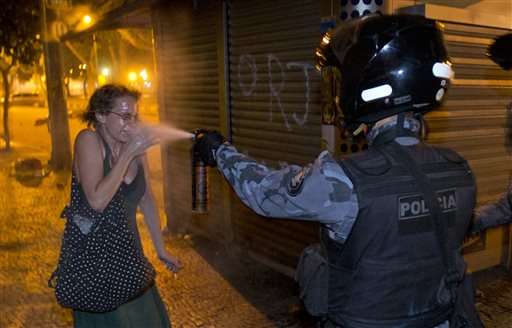 Las protestas en Brasil presagiaron el despertar de la clase media del gigante sudamericano, que buscan una mejora en su calidad de vida y de servicios públicos, a meses de que se juegue la segunda Copa del Mundo en territorio brasileño. Entre los jugadores y equipos más competitivos del mundo estará la selección de Uruguay, que le arrebató a Brasil su primer título mundial en 1950 en el mismísimo estadio Maracaná.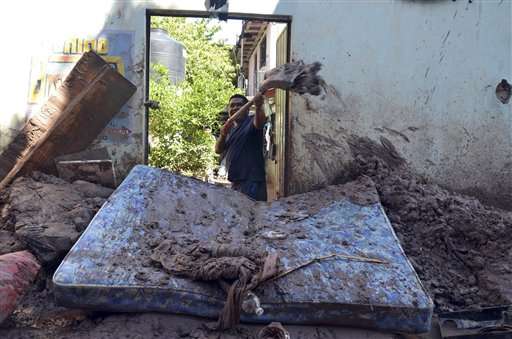 Una devastadora racha de desastres naturales afectó a México y otros países, cuyos habitantes tuvieron que aguantar lluvias incesantes, inundaciones, vientos de alta intensidad.
En tanto, otros gobiernos han continuado su camino por buscar la verdad de crímenes y genocidios de guerras pasadas y reparar a sus víctimas, y por intentar construir democracia en medio de increíbles retos derivados de múltiples violencias, una acuciante pobreza y exclusión y la corrupción.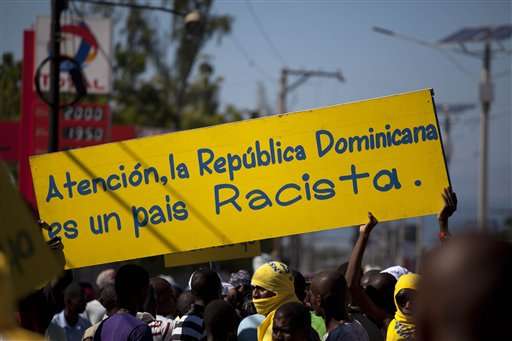 El año cerró con dos noticias que recorrieron el mundo: una sentencia de un tribunal local que le quitó la ciudadanía a decenas de miles de ciudadanos dominicanos de origen haitiano, en lo que podría convertirse en una tragedia humanitaria de grandes proporciones, y otra que tuvo origen en Uruguay, que se convirtió en el primer país del mundo que legalizó la producción y consumo de marihuana.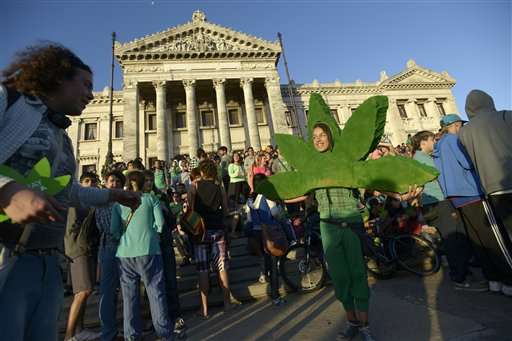 ×
Most recent News stories