Estimated read time: 5-6 minutes
This archived news story is available only for your personal, non-commercial use. Information in the story may be outdated or superseded by additional information. Reading or replaying the story in its archived form does not constitute a republication of the story.
NEW YORK CITY — When Clark Walker started following a high-end New York City barbershop on Instagram, he may not have guessed it would lead to landing a job there.
Walker, from Centerville, noticed Fellow Barber was hiring on one of their Instagram posts. When Walker commented on the picture that he was thinking of moving to New York, they told him to get in touch when he arrived.
He went to the shop a couple of days after relocating to New York and had a short interview, did a few haircuts and was offered a job at their Manhattan location the next day.
"It sounds cliché, but it really was like a dream job," he said. "I didn't ever think it would actually happen and here I am — and it really was because of Instagram. It's pretty crazy."
He started an Instagram account documenting his cuts about two years ago while attending The Barber School in Midvale. When he was communicating with Fellow Barber, he was able to direct them to his account to show them his work. The person running the Fellow Barber account tagged the owner of the shop.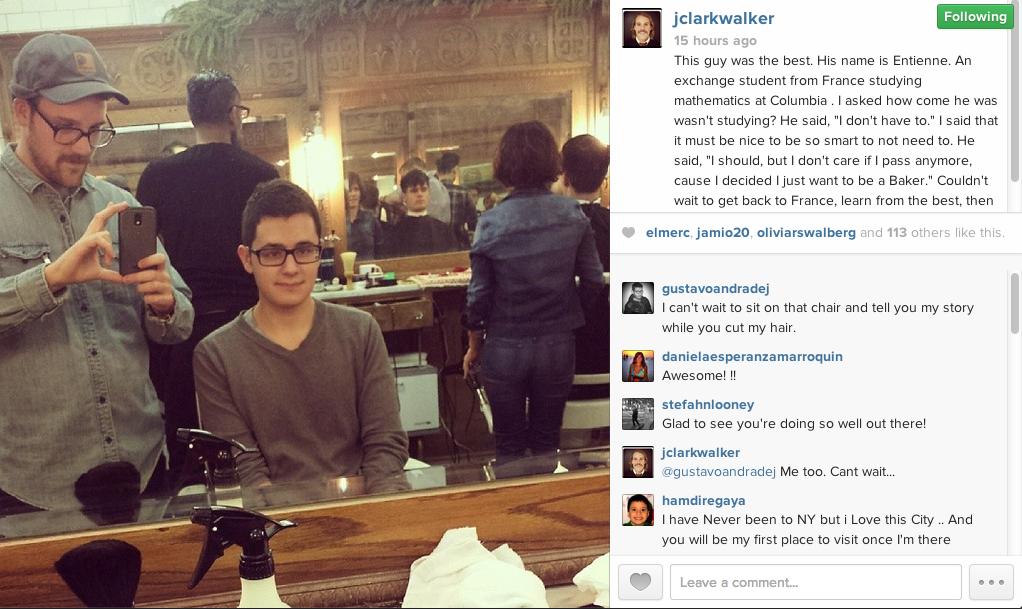 Walker said he wasn't always on track to become a barber — he was a senior studying pre-med at Utah State University when he decided he wasn't as in love with the idea of becoming a doctor as he needed to be.
After his wife graduated, he took a semester off from school and they spent two months in New Zealand and Australia talking about what would really make them happy. His wife also cuts hair, so they had often joked that when they retired they wanted to open a barber shop so they could grow old talking to friends.
A few months after he got home, he said it clicked that barbering would be a good fit while talking to a friend. He dropped out of college and enrolled in barber school. He said he hasn't regretted anything about the decision.
"I've learned that it is really important to do things that make you happy and if you feel like you're stuck or you want to learn something else or do something else, that it's ok to just change your mind," he said. "It's never too late to change your mind and do something that you enjoy."
---
It's cool to have someone sit in my chair that's gone to Harvard Law School or something like that and they're telling me that they're jealous of my job.
–Clark Walker
---
After working as a barber for about a year in Salt Lake City at Ray's Barber Shop, he said he and his wife decided they were ready for a move to help him continue to learn about his profession.
Walker said he considers his current job to be like graduate school. While some of his friends are going to medical school or dental school, he feels like he is getting his "masters in barbering" in New York City. He usually works with eight other barbers in his shop at a time, most of whom have been cutting hair for years.
"They're all incredible barbers," he said. "I feel like I'm out of my league sometimes because they've been cutting hair for decades. One guy has been cutting hair for almost 50 years and I'm the youngest one there, so I've got a lot to learn from the guys at work and they're teaching me a lot."
He said sometimes the wait is three or four hours long for people who want to get their hair cut by these men who are passionate about their jobs. The shop has a diverse clientele with businessmen, artists and celebrities coming in for hair cuts.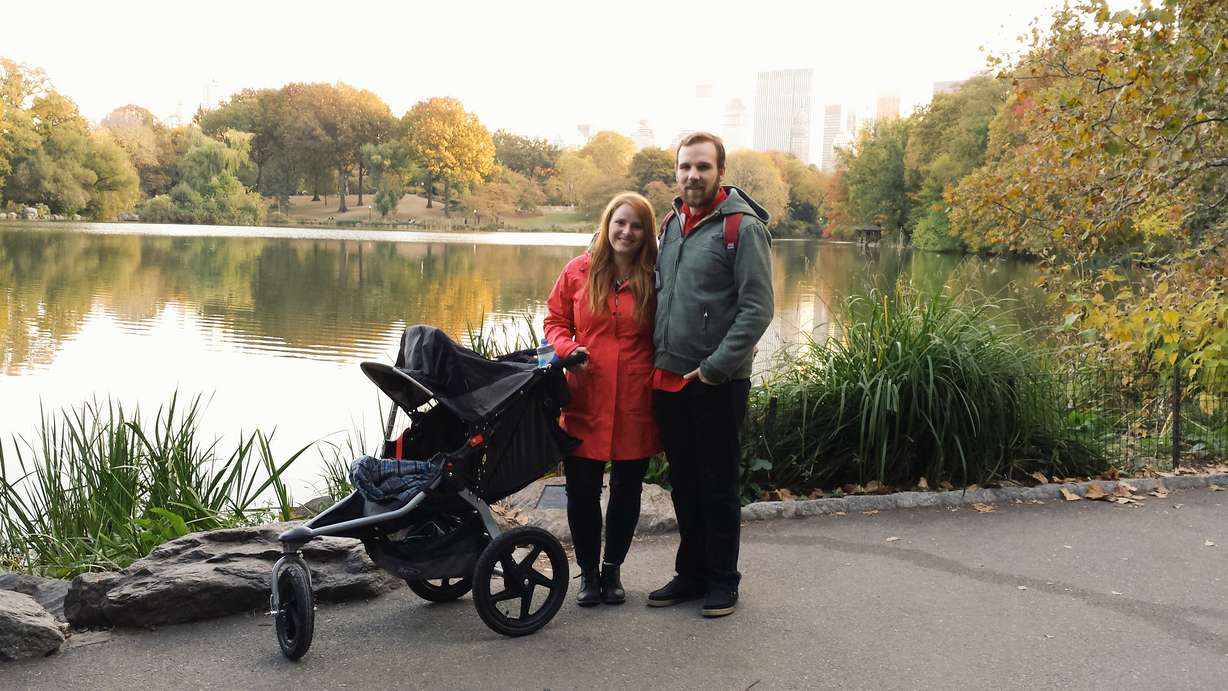 One of his favorite parts about being a barber is getting to talk to people all day long about their professions and hobbies. He said he grew up going to a barbershop and always loved going there.
"I love telling and learning about other people's stories," he said. "That's kind of what I've been doing with Instagram is capturing people's stories through haircuts secretly. I take a picture of their haircut, but for the previous 30 minutes I've been learning about them and where they're from and what they do. I love people watching and that kind of stuff."
Walker said his favorite cut is a gentleman's cut, which is a classic style with a side part. He also likes the challenge of trying a new style when people come in with pictures of their favorite actor from a new movie or TV show.
He said he wants to be an advocate of people doing what they love.
"It's cool to have someone sit in my chair that's gone to Harvard Law School or something like that and they're telling me that they're jealous of my job — that I'm 26 and a barber making a fraction of what they make and they're telling me that they wish they could simplify their lives and do something that they are passionate about," he said.
He is enjoying living in Brooklyn with his young family and having new experiences like riding the subway every morning to work.
"I feel like so many people could love what they do, but are afraid to make a change or are afraid they'll make less money or something like that," Walker said. "It's not always easy, but in the end it's been worth it for me and my wife and my kid that I'm doing something that I'm happy about. I come home energized and excited instead of dreading waking up the next morning."
×
Photos
Related links
Most recent Utah stories