Estimated read time: 2-3 minutes
This archived news story is available only for your personal, non-commercial use. Information in the story may be outdated or superseded by additional information. Reading or replaying the story in its archived form does not constitute a republication of the story.
Alex Cabrero reportingProsecutors have charged 51 people with voter fraud for registering to vote in Daggett County when they don't live there. The Attorney General's Office has been investigating this case for a year and a half.
We always hear how important one vote is, that's especially true in Daggett County. Just a few hundred registered voters live there, and 51 votes can swing an election.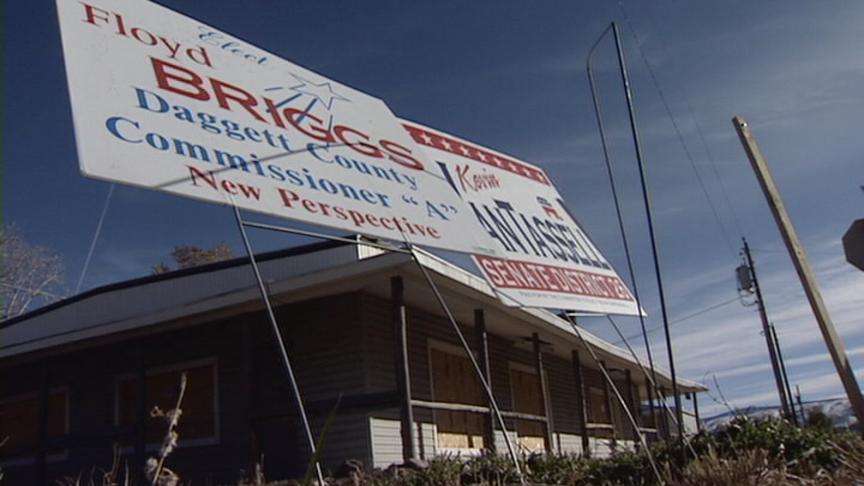 Alan Campbell, former Sheriff of Daggett County, said, "It leaves a bad taste in anyone's mouth."
Campbell is not angry, not even upset, just satisfied. He said, "I feel vindicated because I made these accusations in October, before the election ever took place."
He is talking about the Daggett County election of 2006, when he was sheriff. Rick Ellsworth was running against him. When Campbell noticed a huge surge in registered voters, many using Ellsworth's father's address, he asked the state to look into it.
Campbell ended up losing by 20 votes. Now the Attorney General's office is charging 51 people with voter fraud, saying that they voted in the county and didn't even live there.
"I don't believe these people woke up in the middle of the night and decided they would want to come to Daggett County and register to vote. I think someone either called them or suggested to them that that was or would help out a certain candidate," Campbell said.
Paul Murphy, with the Utah Attorney General's office, said, "If someone came forward and told us that someone was behind all of this, then additional charges could be filed. But right now, there are 51 people charged and that is it at this point."
Who you vote for is secret, so there is no way to know for sure how the election would have turned out without those votes. "It's impossible to overturn the election based on that result," Campbell points out.
Besides, he says that he has no interest in trying to be sheriff again, but he would like to see those fraudulent voters get in big trouble, which the state says, could happen.
"The 51 people face a class A misdemeanor, which is punishable by up to a year in jail and a $2,500 fine," Murphy says.
"Hopefully they will receive some nice stiff fines and people will think twice about doing something like this again," Campbell said.
We called the sheriff, Rick Ellsworth, at his office and once at his home. We wanted to ask if he knew of the people or if he knew that people were using his father's address and if he thought someone was behind all this. He hasn't returned our phone calls.
The county attorney said he will prosecute those people to the fullest extent of the law but doesn't think that any of it will change the election results from 2006.
×
Related links
Most recent Utah stories