Estimated read time: 3-4 minutes
This archived news story is available only for your personal, non-commercial use. Information in the story may be outdated or superseded by additional information. Reading or replaying the story in its archived form does not constitute a republication of the story.
MIDDLE EARTH — Full disclosure before you read this article, I was not excited to see "The Hobbit: An Unexpected Journey" when it originally came out; I was a little Middle-Earthed out. Don't get me wrong, I quite enjoy the Lord of the Rings films, I just had a bad attitude when I learned Peter Jackson was stringing it out into three movies. I didn't even see the first one in the theater.
Then I broke down and rented it over the summer and guess what, I really enjoyed it. Martin Freeman is phenomenal, Ian McKellen does what Ian McKellen does, and the movie itself is just beautiful. So, you can imagine I've been pretty excited to see "The Hobbit: The Desolation of Smaug" since the first trailer came out, and I'm here to tell you, it's better than the first.
Here are 3 reasons why.
Also, make sure to listen to the Flicks Junkies Podcast to find out how to win free movie passes. Yes, we said free.
Pacing
My only quarrel with the first movie is how long it takes to get going. I understand there is a lot of set up involved in the first, but still, Jackson could have tightened it up a smidge.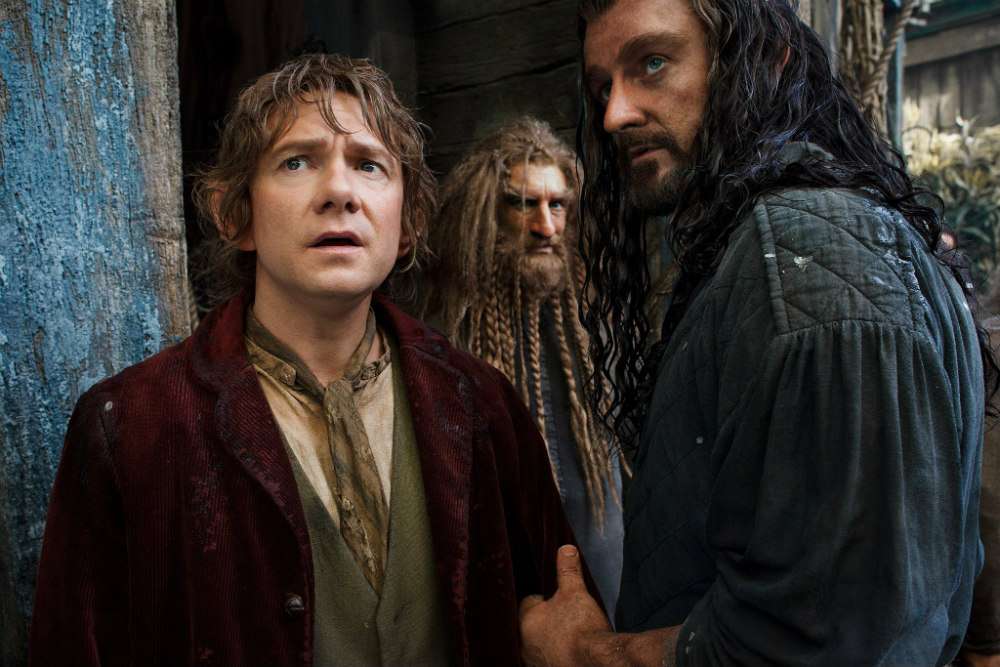 The second film begins with flashback scene that lasts about five minutes or so and that's it; you are right in the middle of the group being hunted by Orcs.
For the most part, the film keeps a very up tempo pace throughout; I was actually pretty surprised when it ended, it didn't feel like two and a half hours.
Smaug
My first thought after watching the movie, "the trailer did Smaug absolutely no justice."
That my friends, is one creepy, scary dragon.
The special effects artists did a phenomenal job bringing him to life. If you have read the book (and I have), he is everything you had hoped for; and if you haven't, it doesn't matter, you will sink into your chair every time he starts weaving his way through the mountain and launching into soliloquy.
Speaking of his voice.
The star of "Sherlock" and "Star Trek Into Darkness" brings Smaug to life masterfully with his talented voice.
Cumberbatch is pretty much the hottest thing in Hollywood right now, being cast in just about everything, but you can't really blame Jackson for wanting him to be the voice, he has one of the best around. What is genius about the Smaug/Cuberbatch combo as well, they used motion capture with Benedicts face and had Smaug mimmick his expressions on film, which made him all the more life like.
Random geek moment, if you're a fan of "Sherlock," you will geek out a little bit when Freeman and Cumberbatch are going back forth; I know I did (It's Watson and Holmes).
×
Related links
Most recent Arts & Entertainment stories