Estimated read time: 5-6 minutes
This archived news story is available only for your personal, non-commercial use. Information in the story may be outdated or superseded by additional information. Reading or replaying the story in its archived form does not constitute a republication of the story.
This story is sponsored by Harmons. Want to talk to us in person? Stop by your local Harmons today for fun, friendly food advice.
SALT LAKE CITY — Every week one of the chefs from Harmons Grocery Stores will be answering your toughest culinary questions. No question is too big or too small and each week we'll award a pair of Harmons cooking school passes to one lucky viewer whose question is selected. Email your questions to askachef@harmonsgrocery.com.
This week's question comes from Cindy:
"I want to make holiday gifts for my neighbors and co-workers this year. Do you have any ideas and recipes you can share?"
Making holiday goodies is one of my favorite Christmas traditions. I have wonderful memories as a child with fudge, chocolate and cookies spread across the countertop as we helped package homemade holiday gifts for the neighbors.
As an adult every Christmas I looked forward to my neighbors bringing over fudge, baklava, peanut butter chocolate brownies, suckers, bread, caramel, fruit purees and more! The personal touch that comes from a delicious homemade gift is irreplaceable.
Here are a few suggestions for creating fun memorable gifts for your neighbors, friends and co-workers this year: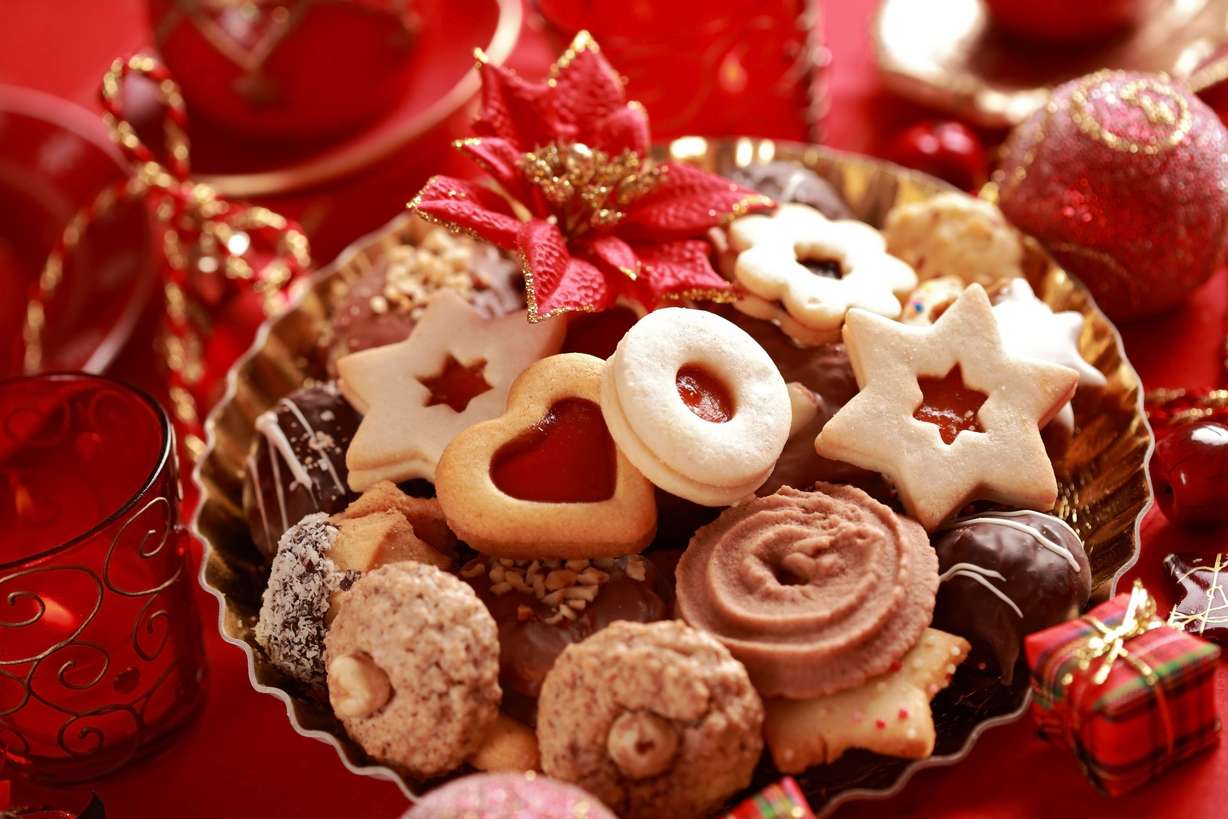 Give out treats that have a special meaning for you. As you create gifts from cherished family recipes it will bring back fun holiday memories and traditions.
Keep it simple and create semi-homemade gifts. Chocolate dipped strawberries, pretzels and sugar cookies are all easy ways to get the whole family involved in creating homemade holiday gifts. You can also add sprinkles and edible sparkles for that extra touch.
Include various colors of icing, candies and treats in your holiday gift assortment. You don't need to just stick to the classic red and green Christmas motif. Blue, pink and yellow are all great colors for Christmas treats.
Think savory. Baked brie, jalapeno jelly, and homemade tamales are all great options for gift giving.
Let the kids help. The creativity your child will bring to the neighbor gift project can't be purchased. Sporadic, playful, abstract is in!
No time to make something? You can find delicious local gifts at your neighborhood Harmons. From honey and jelly, to cheese, salami, chocolates and more, Harmons has something perfect for everyone on your Christmas list.
Below are some recipes for my favorite holiday treats and gifts:
Peppermint Christmas Cookies
Ingredients:
2 cups all-purpose flour
3/4 cup cocoa powder
1/2 teaspoon baking soda
1/2 teaspoon salt


What culinary questions do you have? Let us know! Email our Harmons chefs at askachef@harmonsgrocery.com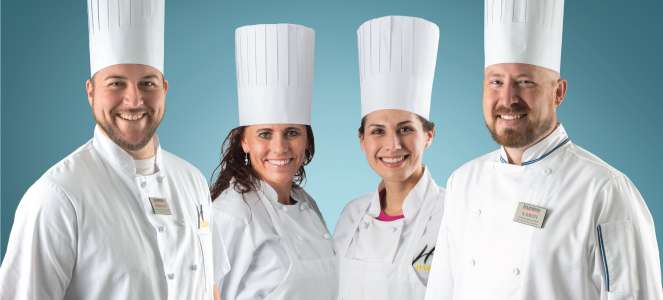 1 stick unsalted butter, softened
1 cup sugar
2 large eggs
1/2 cup milk
1 teaspoon pure vanilla extract
12 large marshmallows cut in half Directions:
Preheat oven to 350 degrees.
In large bowl sift together flour, cocoa powder, baking soda and salt.
In a stand mixer with paddle attachment cream, sugar and butter until light and fluffy.
Stop and scrape sides.
Continue to cream mixture first adding eggs, then milk, and then extract.
Add the dry ingredients to mixer and cream on low speed to combined.
Use a cookie scoop or teaspoon and place mixture on lightly greased cookie sheet.
Bake cookies at 350 degrees for 7-8 minutes or until the smell begins to fill the kitchen.
Press a marshmallow into the center of each cookie and return to oven for 1-2 minutes.
Remove cookies from oven and allow to cool for 2 minutes on cookie sheet before moving them to a wire cooling rack. Prepare chocolate ganache.
Chocolate Ganache
Related:
Ingredients:
1 cup heavy cream
1 lb. white chocolate, chopped into pieces
1 teaspoon peppermint extract
Red food coloring
Directions:
In small saucepan heat heavy cream and red food coloring to a scald, or when bubbles appear around edges.
Remove from heat and stir in chocolate pieces.
Wisk until smooth.
Add peppermint extract and again stir until smooth.
Place wire rack with cookies onto a piece of waxed paper.
Ladle chocolate ganache over the cookies, allowing the extra to drizzle down onto wax paper.
Immediately decorate with peppermint pieces or choice of holiday candy.
Chocolate Whoopie Pies with Whipped Ricotta Filling
Cake Ingredients:
1/2 cup butter, room temperature
1 cup granulated sugar
1 teaspoon baking powder
1 teaspoon baking soda
3/4 teaspoon salt
1 teaspoon vanilla extract
1 large egg
1/2 cup unsweetened natural cocoa powder
2 1/3 cups unbleached all-purpose flour
1 1/4 cup buttermilk
1/2 cup mini chocolate hips
Filling Ingredients:
1 cup unsalted butter, room temperature
1 cup confectioners' sugar
10 oz. Ricotta cheese
Directions:
Preheat oven to 350 degrees F.
Line two baking sheets with parchment and grease them lightly.
In a large mixing bowl, beat together butter and sugar until creamy.
Add egg and mix until smooth.
Combine sifted flour, cocoa powder, baking soda, banking powder and salt in separate bowl.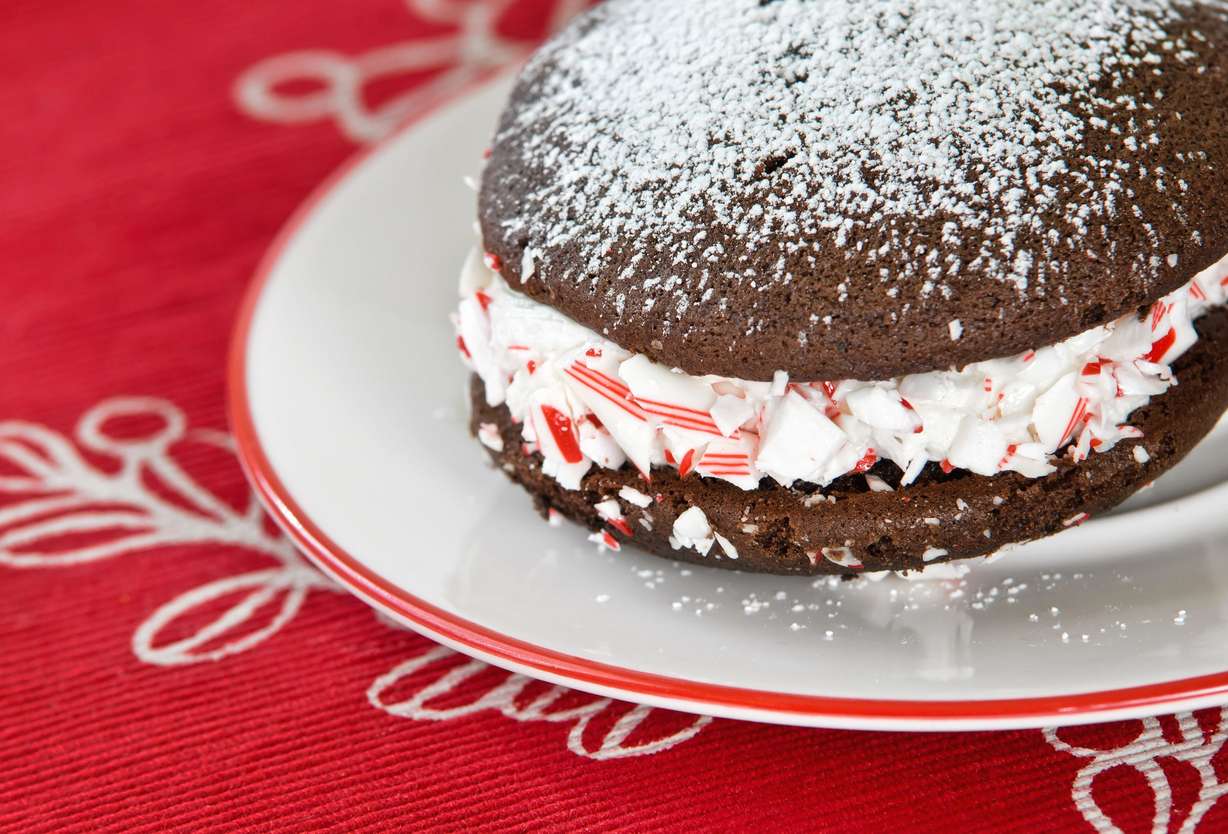 Add flour mixture to mixer alternately with buttermilk. Do this in thirds (i.e. 1/3 buttermilk, repeat two times). Stop and scrape bowl between additions.
Mix well until combined and gently stir in the mini chocolate chips.
Drop rounded teaspoons full of dough onto the prepared baking sheets, leaving plenty of room between the cakes, as they will spread. I like to use a mini cookie scoop.
Bake the cakes for 15 to 16 minutes, until they are set and firm to the touch.
Remove cakes from oven and allow to cool. While still slightly warm, separate cakes from the pan or parchment and allow to cool completely. Filling Instructions:
Beat together the butter and powdered sugar until well combined and fluffy.
Beat in the ricotta cheese just until well combined.
Chill for at least four hours or until stiffened before filling cakes.
Spread the flat side of half of the cakes with filling.
Top with the remaining cakes, flat side towards the filling.
Roll edges in extra mini chocolate chips or crushed candy cane.
Wrap in gift bags and tie with ribbon for gifts, or enjoy with your family!
Looking for even more gift ideas? Visit HarmonsGrocery.com and check out our holiday gift guide. From delicious local products, to the best gadgets and gizmos for your kitchen, we have the perfect gifts for every foodie on your list.
Check out other Ask a Harmons Chef articles here.
×
Related links
Related stories