Estimated read time: 4-5 minutes
This archived news story is available only for your personal, non-commercial use. Information in the story may be outdated or superseded by additional information. Reading or replaying the story in its archived form does not constitute a republication of the story.
PROVO — The sister of a man accused of shooting and killing his wife said her brother was just as confused by his wife's death as were the couple's relatives.
"He was really frustrated because her family was prodding, looking for answers, understandably, and he couldn't tell them what happened because he didn't know," Colette Dahl testified Thursday in 4th District Court.
It was the second day in a hearing on the evidence against Conrad Truman, 31, who is charged with murder, a first-degree felony, and obstruction of justice, a second-degree felony, in the 2012 death of his wife, Heidy.
Police and prosecutors say Conrad Truman murdered his wife for insurance money.
Dahl testified that her brother loved his wife dearly and that the couple was very financially secure. She said he never remotely indicated that he no longer wanted to be married.
"He always counted himself lucky," Dahl said. "They had everything. They went on vacations, they had multiple cars, he bought her presents, he bought her flowers."
Witnesses who testified as part of the hearing last week recounted various explanations for Heidy Truman's death that were offered by Conrad Truman.
In most of the versions, Conrad Truman said the couple had been drinking and that his wife had gone to take a shower. He said he was in the kitchen of the home when he heard a pop, and moments later he discovered his wife had been shot.
But then the stories diverged, with some witnesses stating that Conrad Truman told them his wife had been murdered, possibly shot through the wall of their Orem home, while others said he alluded to her death as a suicide.
Related Stories:
"He was confused," Dahl said Thursday of her brother's behavior after his wife's death. "He was questioning and had speculated a couple of different things. He was in shock and disbelief. My assumption was always that there had been an accident."
Orem police detective Tom Wallace said Conrad Truman told him he believed his wife's death was an accident but that he never saw her with the gun. The detective said he also found a Facebook post from Conrad Truman about what happened the night of his wife's death.
"It was a complete freak accident," Wallace recounted from the message. "She had a gun in her hand, slipped."
Dr. Edward Leis, Utah's chief deputy medical examiner, testified last week that Heidy Truman was killed by a gunshot wound to the head that was fired with the barrel of the gun against her skin. He said he would "expect her to collapse immediately upon infliction of this wound."
Leis initially classified the death as undetermined but amended it to homicide after receiving additional information from investigators.
Heidy Truman's body was found at the top of the stairs leading to the kitchen from the front door on Sept. 30, 2012. Wallace said Thursday that police estimated it was 12 ½ feet from the bathroom to where Heidy Truman's body was found.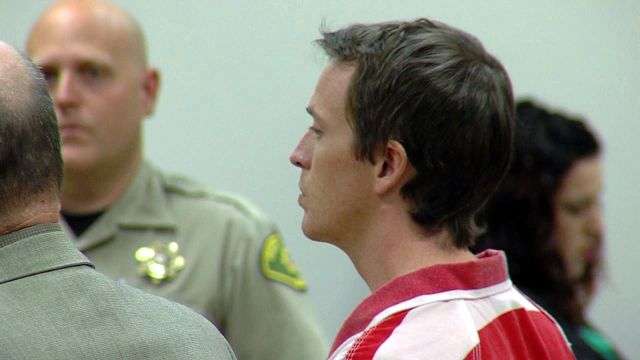 Two handguns were found in the home. Police determined the bullet that had killed Heidy Truman was fired by a gun belonging to Conrad Truman, but no identifiable fingerprints were recovered from the weapon.
Wallace said Conrad Truman told him he was trying to accommodate and work with police, but always said it was a bad time for interviews. He was charged almost nine months after Heidy Truman's death.
Police officers who responded to the scene said Conrad Truman was erratic and all over the place, difficult to follow and interview. He apparently threatened to kill the first responders if they could not save his wife.
His behavior led at least one responding officer to state that he began to believe the incident wasn't a simple suicide and to treat the home as a crime scene.
Conrad Truman's attorney, Ron Yengich, countered through questioning that everyone reacts differently to traumatic experiences.
Police and prosecutors have said money was Conrad Truman's "primary motive" in killing his wife. Several life insurance policies had been taken out for Heidy Truman, and combined with other benefits, he stood to receive $878,767 in the case of his wife's death, despite her $43,000 annual salary, the charges state.
Dahl said Thursday that her brother told her he wasn't aware of the policies mentioned in the charges.
"He repeatedly said, 'That's not right. We don't have that,'" Dahl testified.
Judge Samuel McVey did not determine whether to order Conrad Truman to stand trial Thursday, as defense counsel indicated it wants additional time to review the evidence in the case.
It is anticipated that attorneys will argue the matter before the judge at a hearing Dec. 23.
×
Related stories
Most recent Utah stories