Estimated read time: 2-3 minutes
This archived news story is available only for your personal, non-commercial use. Information in the story may be outdated or superseded by additional information. Reading or replaying the story in its archived form does not constitute a republication of the story.
En una calle bordeada por mansiones resguardadas por muros a la sombra de jacarandas, miles de personas, blancos y negros, se apretujaron el lunes frente a la casa en la que murió Nelson Mandela, donde colocaron flores y notas de condolencias en montículos que alcanzaban la altura de las rodillas.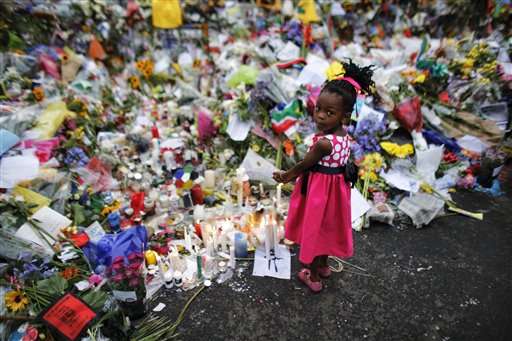 Otros bailaban y cantaban en una muestra vívida de la "Nación Arco Iris", el multiculturalismo sin distinción de razas que propugnó el líder del movimiento contra el apartheid.
Mientras jugadores del equipo de fútbol Kaiser Chiefs ingresaban a la villa en uno de los vecindarios más exclusivos de Johannesburgo para saludar a la familia Mandela, el recepcionista de hospital Nelson Jabulani Dube dijo que la multitud de blancos, negros y mestizos que transformaban la esquina en un santuario improvisado era la prueba de que el ex presidente había logrado derribar barreras en una nación definida durante generaciones por el odio racial.
#3
"Todo se debe a él, porque perdonó a los enemigos en esa época; ya no son enemigos", dijo Dube, de 22 años. "Para mí el desenlace es verdaderamente asombroso y nos une, y lo que se ve aquí es un reflejo de eso".
Michele Marija, una anciana blanca de Johannesburgo, abrazó espontáneamente a una mujer negra, a quien llamó "mi hermana", después que ésta se apartó para permitirle ver el santuario. Las hijas de Marija también abrazaron a la mujer.
Marija insistió en que sus hijas y nietas visitaran la casa de Mandela. Dijo que su decisión de perdonar a quienes fueron sus carceleros durante 27 años salvó a Sudáfrica del derramamiento de sangre.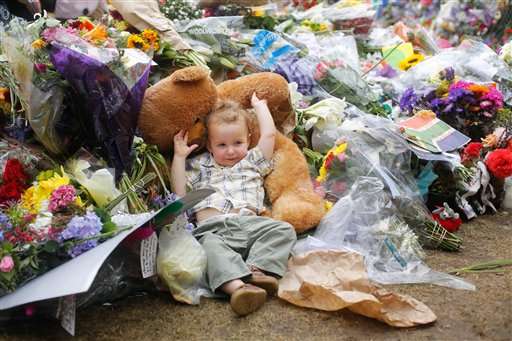 "Fácilmente podríamos haber tenido una revolución y aquí estamos viviendo felices juntos, que es algo así como un milagro y todo lo debemos a Madiba", dijo Marija, empleando el nombre tribal de Mandela.
Diane Mathabatha, de 60 años, miembro de la tribu xhosa que visitaba la casa de Mandela con sus nietos, recordó que en la década de 1990 quería la venganza, como muchos de su generación, pero al salir de la cárcel Mandela dijo que eso estaba mal.
"Salió y abrazó a todos y nos enseñó que a veces, cuando abrazas a tu enemigo, es mucho mejor que pelear con él", dijo Mathabatha.
×
Photos
Most recent Latino stories