This archived news story is available only for your personal, non-commercial use. Information in the story may be outdated or superseded by additional information. Reading or replaying the story in its archived form does not constitute a republication of the story.
SALT LAKE CITY — When it comes to this year's ski season, Ski Utah says there are several reasons to be optimistic.
Storms in October and the first few days of November put smiles on the faces of skiers and snowboarders, and they are hoping for a lot more snow in the coming weeks and months.
"It's going to take one or two good storms, and we are going to be up and running," Nathan Rafferty, president of Ski Utah, said. "With an average of over 500 inches of snow, if we get anywhere even close to that, skiing conditions are going to be great."
Utah's ski resorts have several pass benefits that they hope will entice people to hit the slopes this season.
New this year is the "Best Benefit in the Wasatch" pass. Alta, Deer Valley, Park City and Snowbird resorts have teamed up to offer season pass holders three days of free lift access at the other ski resorts.
Vail Resorts, which now runs Canyons Resort, is offering the Epic pass, which is good at 26 resorts around the world.
The Local Epic Pass is good at the Canyons and several Colorado resorts. It costs $529, compared to last season's Canyons Pass at $849. These passes have restrictions, so check with the resort for details.
"People who skied once or twice in a couple of years, the season pass prices are so good they can't afford not to," Rafferty said. "I want to see people get up and off their couch and ski a bunch."
Several programs are also available to help people learn to ski. Brighton Ski Resort is adding an all-girl terrain park and will offer girl-only clinics all winter.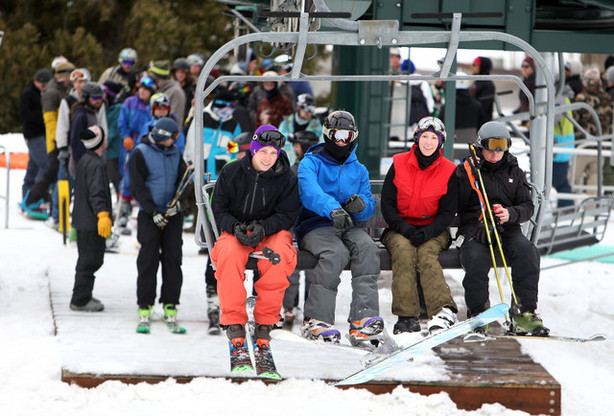 The Ski Utah's Fifth and Sixth Grade Passport program aims to help kids learn to ski and hopefully build a love for the sport. Fifth-graders can ski or ride three times free at each of Utah's 14 resorts; sixth-graders ski or ride one time free at each resort. More details are available at Skiutah.com.
And several resorts will offer packages under $40 during January, which is Learn to Ski and Snowboard Month.
Rafferty said another reason to be optimistic is the fact that reservations to date are up 21 percent ahead of last year at this time, with 28 percent of the season on the books.
The ski industry in Utah brings in $1.3 billion to the Utah economy, according to Ski Utah. With the economy continuing to improve and with coverage of the Sochi 2014 Olympics, Rafferty said Utah is bound to get more visitors, which means more money in the local economy.
"It's not just lift tickets and the chili they buy on the slopes, it's shopping down at City Creek, restaurants, gas stations, coffee shops, you name it," Rafferty said. "People spend as much as a week or more here, and everything they buy and do contributes to our economy."
×
Photos
Related Links
Related Stories