Estimated read time: 3-4 minutes
This archived news story is available only for your personal, non-commercial use. Information in the story may be outdated or superseded by additional information. Reading or replaying the story in its archived form does not constitute a republication of the story.
ASGARD — Once again, the fate of the universe rests in the hands of one of Marvel's Avengers, and yes, you've seen a lot of it before.
But even though bits and pieces of previous Marvel films, as well as shreds from other summer blockbusters, have been pasted into this next adventure of Thor, when a finished movie works as well as "Dark World" does, it's hard to hold a grudge.
At a high level, "Thor" is kind of all over the place and uses some unbelievably convenient and under-explained solutions to move the story along. But before you let some over-sung exercise like logic prevent you from smiling, then laughing, and then smiling again for a solid 120 minutes, maybe ask yourself why you chose to see the flying man on rainbow road in the first place.
In fact, if you liked the first "Thor," here are three reasons you're going to like the sequel even better.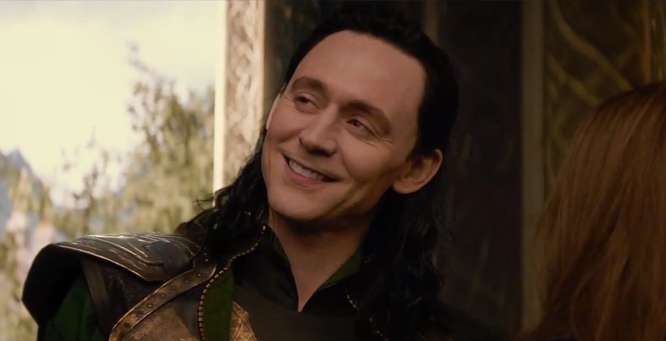 Loki's back
You know, I thought I was getting sick of Tom Hiddleston's hammy ways, but Loki is definitely a scene-stealing charisma magnet in this latest Asgardian tale. As Matt Glade points out in this week's podcast, Hiddleston manages to make even the phrase, "ta-da" a memorable chuckle.
With a lot more to do, questionable intentions, and his ever-entertaining silver tongue, Loki remains the most compelling piece of the series. It's definitely too bad Hiddleston recently said Loki will not be making an appearance in the next "Avengers" film.
That one Avenger cameo
I know, a cameo is hardly enough reason to go see an entire film, and usually the good ones are overrated anyway. But oh man, this may be Marvel's finest crossover scene since Nick Fury was waiting at the end of the "Iron Man" credits. And the funny thing is, after you're done wiping that tear away from your eye, it will take you a minute to realize just which actor gets the credit for the performance.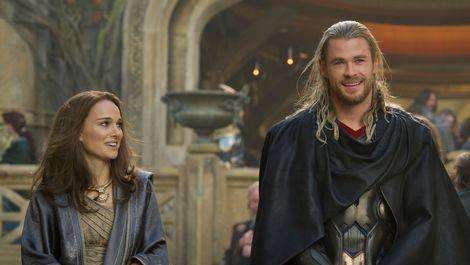 No spoilers here, you know that. So just go see "Dark World" this weekend so we can talk about it at the water cooler.
It's genuinely funny
Director Kenneth Branagh took the first "Thor" adventure pretty seriously. There were a few jokes thrown in, sure, but director Alan Taylor (of "Game of Thrones" and soon to be "Terminator" fame) has returned to Asgard with a merry heart, indeed.
With the weight of the universe weighing on our protagonists' shoulders, it's surprising how much time they find for clever banter, but it also never seems out of place. This is probably the funniest Marvel film to date, and that goes a long way in selling essentially the same plot-outline you've seen since the first one.
If you're interested in hearing more about what Matt Glade and I thought about the film, as well as our latest retro-reviews and Netflix recommendations, check out the Flicks Junkies podcast here.
Travis Poppleton has been covering movie news, film reviews and live events for Deseret News and KSL.com since 2010, and currently co-hosts the FlicksJunkies podcast. You can contact him at tspoppleton@gmail.com
×
Related links
Most recent Arts & Entertainment stories