Estimated read time: 2-3 minutes
This archived news story is available only for your personal, non-commercial use. Information in the story may be outdated or superseded by additional information. Reading or replaying the story in its archived form does not constitute a republication of the story.
HOGWARTS — For those of you who have been sitting in your basement clutching on to your wand since the Harry Potter series ended, I have good news for you. For those of you who are grateful the wizarding world of Harry finally released its clutches on the world, I have terrible news for you.
Harry Potter author J.K. Rowling and Warner Bros. have inked a deal to make more movies based inside the Harry Potter universe.
The new film series will not feature Potter himself, but it will be based around Rowling's book, "Fantastic Beasts and Where to Find them," which takes place in the Potter universe.
#poll
According to a press release the new films will follow the fictitious author of "Fantastic Beasts," Newt Scamander. The films will be produced by Warner and written by Rowling herself.
"It all started when Warner Bros. came to me with the suggestion of turning 'Fantastic Beasts and Where to Find Them' into a film, " Rowling said, according to the release. "I thought it was a fun idea, but the idea of seeing Newt Scamander, the supposed author of 'Fantastic Beasts,' realized by another writer was difficult. Having lived for so long in my fictional universe, I feel very protective of it and I already knew a lot about Newt."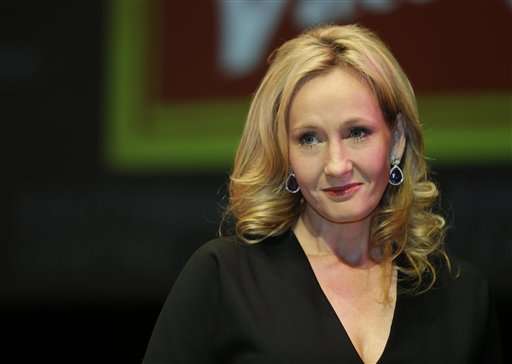 While "Fantastic Beasts" will be set in Harry's world, Rowling made sure to let fans know this is not a Harry Potter story.
"Although it will be set in the worldwide community of witches and wizards where I was so happy for 17 years, 'Fantastic Beasts and Where to Find Them' is neither a prequel nor a sequel to the Harry Potter series, but an extension of the wizarding world," Rowling said. "The laws and customs of the hidden magical society will be familiar to anyone who has read the Harry Potter books or seen the films, but Newt's story will start in New York, 70 years before Harry's gets underway."
No date has been announced on when production will start or when the the first film will be released.
What do you think of the news? Are you excited about the new films? Let us know on the comment boards, Facebook or send an email.
×
Related links
Most recent Arts & Entertainment stories