Estimated read time: 2-3 minutes
This archived news story is available only for your personal, non-commercial use. Information in the story may be outdated or superseded by additional information. Reading or replaying the story in its archived form does not constitute a republication of the story.
Paul Nelson and Sandra Yi reporting It was an emotional morning for the family of a man shot and killed over the weekend. Two men accused in the crime went before a judge this morning.
The hearing happened three hours before the victim's funeral. Relatives wanted to be in court, but they were upset about who wasn't there.
Relatives of Robert Ramirez left the courtroom angry and emotional. "I can't explain. I can't explain what I was feeling," said Greg Ramirez, Robert's brother. "'Cause my brother is dead and they put a hole in his back, and then we have to deal with them on top of that."
He was upset because prosecutors charged only two men in the shooting death of his brother. Initially, they arrested four.
Robert Ramirez was killed while at a party early Sunday morning. His family heard he went outside to sort out whether someone stole beer. Charging documents say one of the men arrested, Michael Rix, saw Robert wrestling with someone. When Robert began walking back toward the house, another person began wrestling with him. Rix admitted that he hit Robert several times and then shot him in the back.
"Anyone pulls a gun and shoots someone in cold blood, they were cowards. They were cowards for what they did," Robert's sister, Elizabeth Ramirez, said.
Prosecutors also charged Theophalus Kur after a witness saw him give the gun to Rix. A convicted felon, Kur was not supposed to be carrying a gun. The two other men didn't get charged.
Relatives want justice for Robert, who left behind a 3-year-old son. "I want to see all four pay restitution. I've got a nephew that's walking around with no dad right now, I've got a daughter who doesn't have a godfather anymore, and I've got a son who doesn't have an uncle anymore," Elizabeth said.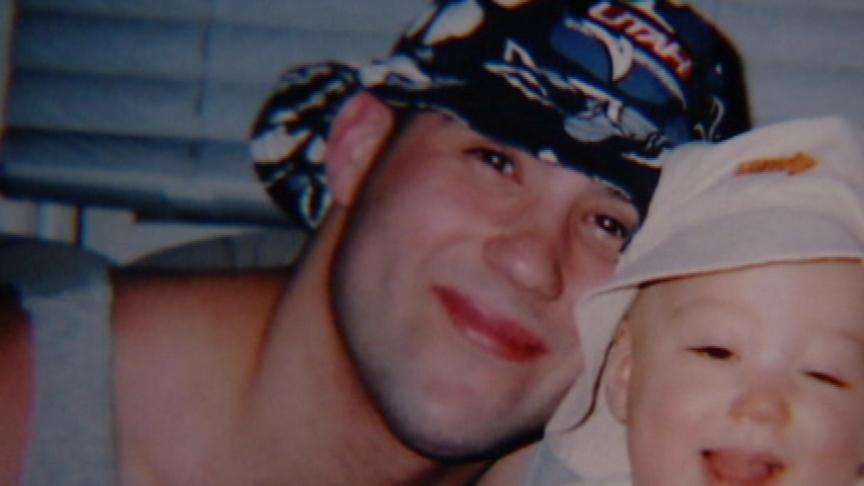 The court hearing happened only three hours before Robert was laid to rest. Relatives say they'll remember him as a kind and peaceful man who didn't deserve to die this way.
"What would be justice for me is for when my kids grow up and when that baby grows up, to be able to say that they're still in jail, that they're not walking around, that they're not walking around anymore, that they don't have the freedom that everyone else deserves," Elizabeth said.
Eyewitness News asked the Salt Lake County District Attorney's Office why the two other men weren't charged. A spokesperson said that they filed the appropriate charges after reviewing all the evidence in the case.
×
Related links
Most recent Utah stories