SALT LAKE CITY — They were the BCS-busting darlings. They didn't do it just once but twice, and in 2009 finished ranked second in the entire country. Those were the good old days of Utah Utes football — conference championships and lots of winning. Granted it did happen in the Mountain West Conference with the victories coming against the Wyomings and New Mexicos of the world.
All that success earned the Utes an invite to play with the big boys of the Pac-12. And so far after two years, reality has set in where the days of unbeaten records and regular bowl appearances seem to be in the past. After a 5-7 season a year ago, Utah is just another average to below-average program attempting to build and improve just to be competitive.
The question is whether that can happen this season. Most prognosticators say no, and for the Utes to at least become bowl eligible again, four things must happen: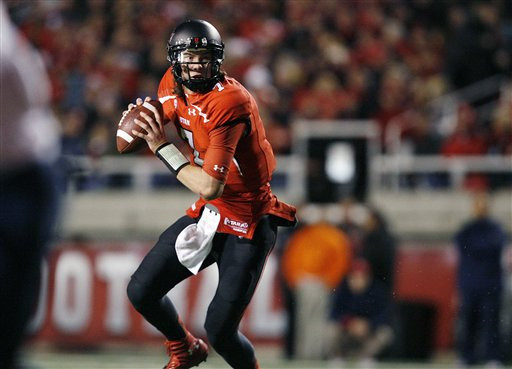 1. Improved quarterback play.
Since Utah entered the Pac-12, its quarterbacks have been Jordan Wynn, Jon Hays, back to Wynn, back to Hays and then to true freshman Travis Wilson. Wynn was recruited when Utah was a Mountain West program and was injury prone. Hays was clearly not a Division I quarterback. Wilson was thrown into the fire last year out of desperation. Now with some playing time under his belt and an entire offseason to learn and grow, the Utes will need Wilson to at least be serviceable to have any hope for a winning season.
2. Establish an offensive identity.
Entering his ninth season as head coach, Kyle Whittingham has hired six different offensive/co-offensive coordinators. His offensive systems have gone from a hybrid spread to the spread, to the pro-set and now back to the spread. Last year, he promoted Brian Johnson, who was only 24 at the time, to be the youngest offensive coordinator in college football, only to bring in 66-year-old Dennis Erickson this past offseason to share the responsibilities. With that much change in the coaches and the systems, no wonder the offense has struggled over the years. Now it needs to put in a system and stay committed to it.
3. Find defensive playmakers.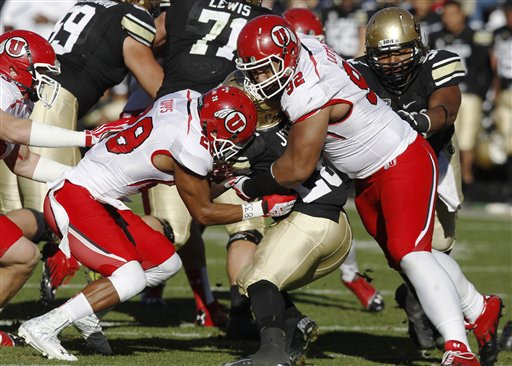 The signature of Whittingham's program has been his defense — an aggressive style with the emphasis of putting pressure on the quarterbacks with great corners that play tight man defense. That philosophy was dominant in their days in the MWC. Unfortunately for Utah, it hasn't been the same since having to regularly game plan against high-powered Pac-12 offenses. For the Utes defense to return to its dominant ways, it needs some playmakers to step up — guys who get the big plays whether it's forced fumbles, interceptions or just flat-out big hits. Outside of Star Lotulelei, the defense lacked those type of players a year ago. Individuals like Brian Blechen and Trevor Reilly will have to step up for the Utes to have success this season.
4. A big win.
In two years, the Utes have yet to get a signature Pac-12 victory. In fact, they have yet to beat a conference opponent with a winning record. For the Utah program to return to its winning ways, it needs to begin by pulling off an upset and beating a qualify league foe. This is particularly true this upcoming season where the Utes will be underdogs in the majority of their games.

Kevin Graham co-hosts Gunther and Graham, 3-7 p.m. on 1320 KFAN. He is also the founder and editor of www.SportsMashup.com. You can follow him on Twitter @KevinGrahamKFAN and like him on Facebook (SportsMashup).
×