FARMINGTON — In Sept. 2006, at 20 years old, Seth Adam Smith took a full bottle of sleeping pills and half a bottle of painkillers before crawling into his car and falling asleep.
He had made a lot of bad choices, offended a lot of good people, suffered from severe depression and had become addicted to prescription drugs. At age 20, he thought his life was as good as over.
He should have died that day, he said, but by some miracle he did not. His father found him, pulled him out of his car and called 911.
"I just felt like everything just came to a head. I just started thinking about everything, and I felt so numb," Smith said. "I remember still feeling like, 'I don't want to come back to this. I don't want to come back to all this pain I've caused.'"
Smith recently shared the story of his attempted suicide on a blog read by thousands of people all over the world. He said he knows what it is like to climb out of the deep, dark hole of depression.
"I felt very isolated, very alone, and every day would get worse and worse," he said. And after his failed suicide attempt, "recovering from depression, recovering from a suicide attempt, is not an event — it's not going to happen in a day."
Smith first showed signs of depression in high school, but was not diagnosed until it got so bad he had to come home early from his mission for The Church of Jesus Christ of Latter-day Saints.
Related:
"Not only was I dealing with depression, but I was dealing with coming home early in a culture — it's not necessarily the faith, it is the culture — sometimes there is a stigma associated with that," Smith said.
His parents sought treatment for him but they didn't realize he was in a downward spiral.
"There are some things that I look back on," said his father, D. Paul Smith. "For example, he was withdrawing, spending more time in his bedroom."
While Smith was in the hospital, his family rallied, and it was an experience with an older brother that became the turning point for his recovery.
"I laid down on the bed and he laid down next to me, and I said, 'Sean, you don't have to stay here. I don't want to be around anybody,'" Smith said. "And he said, 'Seth, I almost lost my little brother. I'm not going anywhere for a while.'"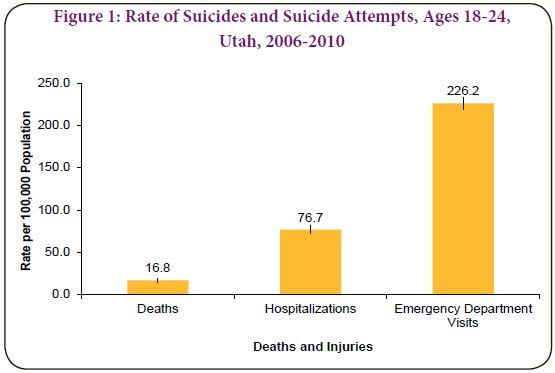 His family understood he had nothing to be ashamed of, but Smith still faced judgement from people who didn't understand his illness.
"I never went out a few years ago," he said. "There are some people that took it upon themselves to warn others about me."
Seth left Utah for college to get a new start and began working with at risk teens.
"There is a time and a place for medication, and I used medication to get over my depression, even after the suicide attempt, and he prescribed medication," he said, "but the healing and the best medication came from helping others who were dealing with the same thing."
Now married, Smith is editor-in-chief of ForwardWalking.com, a website dedicated to helping people move forward in life.
"I've realized if I am really serious about healing and if I am serious about helping other people, then that demands that I share my story," he said.
×
Related Links
Related Stories