SALT LAKE CITY — Of all the time you spend on the Internet each day, are you using any of that time for good? Al Fox hopes you are.
Fox, who works in marketing, has started an effort online to get people to use it for good. She shares the hashtag, #UseTheInternetForGood, on her blog and social media regularly, hoping that people will join her in making the web a better place.
"This is where everyone is. It's part of our time and I wanted to make sure that good can come of it, because I know so often it doesn't," Fox told ksl.com. "Whether you're doing bad things or not, it's more or less the time. I'm just using it to my advantage, hopefully, I'm trying — trying to reach out where everyone is."
Her blog posts and "Dear Elder" video raised in popularity quickly, but it was a simple Facebook post on her personal page that surprised her the most. On Sept. 14, she sent out her birthday wish on Facebook: that people would share their testimony of Jesus Christ as a status and post it to her wall.
By 10 a.m. that morning, she had more than 150 notifications of people who had made her birthday wish come true. She had expected to get maybe 10 shares.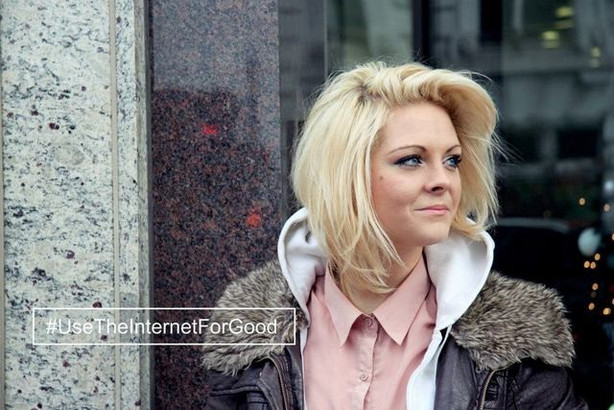 "I couldn't help but think what a small idea it started as," Fox wrote on her blog. "I couldn't help but think back to when I started making YouTube videos and thought, 'This is a silly idea, no one will watch these.' Same with this blog. Why? Well, who am I? I am just one. I am silly and sometimes awkward, and am just like anybody else."
Her 15 YouTube videos have anywhere from 1,600 views to 39,000. She counts those views as a success of #UseTheInternetForGood.
"Everywhere I go, everyone is on their phone, on their computer, and that's probably the biggest time suck you can think of. ... Then I realized more people watch things than they read things. To see how much it takes away from how productive we can be," she said.
Fox, a convert to The Church of Jesus Christ of Latter-day Saints, equates the "silly ideas" she has shared with people with the missionaries who introduced her to religion.
"I couldn't help but think back to the day I decided to get baptized, (which) was the exact day my Elders were going to drop me as an investigator," Fox wrote on her blog. "Why? Well, they thought what they were doing wasn't making a difference. They thought that perhaps someone else could do it better. Maybe someone with who read the Book Of Mormon more then (sic) they. Or maybe someone with a stronger testimony. Maybe someone more outgoing. More confident. More of anything what they weren't. Little did they know that just by them, being them, that I have this happiness. That I am who I am now, doing the things that I am doing."
In 2009, Fox was introduced to the LDS Church. She and her family had never been religious, but at 20 years old, she converted and was baptized into the church Aug. 22, 2009.
---
If I could wrap all of this up to everyone in a two-word sermon, it would be 'fear not.' I feel like fear is what holds everyone back.
–Al Fox
---
Since then, she has uprooted her life in Rochester, N.Y., to move to Utah, where she has served what she feels is her own mission. In addition to her work online, Fox speaks at firesides and other church activities several times a week.
Her colorful tattoos cover her arms and other parts of her body, and as someone who sticks out in the often-homogenous Utah, Fox has a message for anyone who feels different: Don't have any shame in who you are, and don't be afraid of how others might perceive you.
"If I could wrap all of this up to everyone in a two-word sermon, it would be 'fear not.' I feel like fear is what holds everyone back," Fox said. "I don't have shame because I know that not a single person out there has not felt the way I feel."
Her message has resonated with people all across the world, and in turn, people have opened up to her about their struggles — maybe, she says, because they feel comfort that she won't judge them for their mistakes or who they are.
"It's a big chain reaction. There's something very powerful that I've noticed in knowing that you're not alone," Fox said. "And once you remember that, you can turn it around and help so many other people. It's really humbling to hear other people's stories."
Fox offers simple advice that has worked in her life for anyone feeling alone: be honest.
"I don't know why they open up to me, and I'm not mad obviously because it helps me so much. It's such a powerful thing to realize whose hands we're in and the power of others around us. I hope they're as open with their bishops and their Heavenly Father in prayer as they are with me," Fox said. "The greatest counsel of all is in their wards and in their prayers with their Father in Heaven. That is where miracles can happen."
×
Photos
Related Links
Related Stories