HUNTINGTON — After a mine collapse Friday left one man dead, the mining communities of Central Utah are pushing on the same as they did after nine miners were killed in Crandall Canyon.
Elam Jones and Dallen McFarlane were retreat mining — the final phase of underground mining where miners remove the last resources from an area before pillars are pulled away — in Rhino Mine when the mine collapsed on them. Around 3:15 p.m. Friday, a piece of earth, 10 feet by 10 feet and 22 inches thick, collapsed on the miners. Jones was killed and McFarlane injured in the mine.
One day after the Rhino Mine collapsed, about 10 miles west of Huntington, investigators with the Mine Safety and Health Administration investigated the cause of Friday's collapse.
The 28-year-old Jones had narrowly missed the Crandall Canyon Mine collapse in August 2007. He was preparing to begin his shift at the mine when a cave-in struck the section where he was to have worked, killing six miners and three rescuers. He was a rescuer after that collapse, and spoke at a vigil for those who died and were injured there.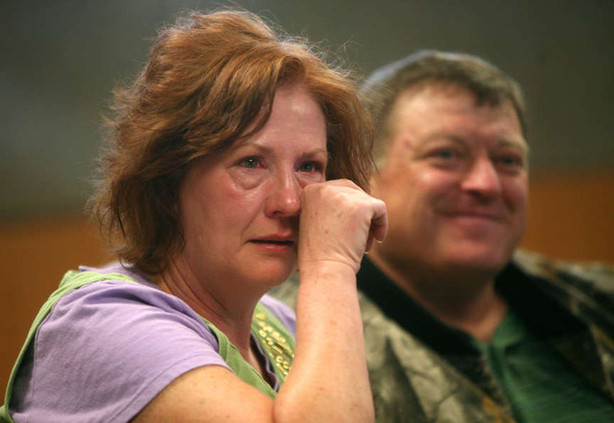 Jones also was an experienced outdoorsman who survived two avalanches and a serious ATV accident, his mother said.
Jones' family said people like him go into the mine for everyone else.
"We dig the coal, so you can have the electricity," said Julie Jones, Elam Jones' mother and Huntington city councilwoman.
Coal miners love what they do because they consider themselves the "heartbeat of America," Julie Jones said. The coal they provide to power plants provides jobs for everyone and allows people to use microwaves, televisions and countless other things, she added.
"He knew he would die in a coal mine. And that's where he wanted," Julie Jones said. We all have to die, but that's where he wanted it."
A father of two young children, Jones' roots in coal mining went back four generations on his mother's side and three generations on his father's side. His father, Derk Jones, works for a nearby coal mine.
Derk Jones says he and his Elam Jones were the same in many ways: outdoorsmen, fathers, and miners. Derk Jones certainly never expected to lose his son and best friend so soon.
"You see people lose their lives, and experience that and you try to prepare yourself for it," Derk Jones said. "Accidents happen. It's just something that happened."
But as this mother and father try to be strong through tragedy, they say it was their grieving grandchildren who gave them a message of comfort.
"(They said) we'll be your best friend, grandpa," Julie Jones said.
The funeral for Elam Jones will be held Wednesday, 11 a.m. at the Church of Jesus Christ of Latter-day Saints stake center building on Main Street in Huntington.
Contributing: Associated Press
×
Photos
Related Links
Related Stories