SALT LAKE CITY — March Madness is in full force and could possibly be taking over your life. If you need an excuse to unplug from the TV and leave the house this weekend, here are five good opportunities.
Free movie night
The Orem Public Library is showing the movie "Leap Year" Friday at 6:30 p.m. "Leap Year" is a 2010 chick flick about a woman who flies to Ireland to propose to her boyfriend on Leap Day, but her plans are changed when a handsome stranger escorts her across the country.
So normally, I'm not big into chick flicks, but "Leap Year" is really funny and entertaining. It is a clean movie that is suitable for the entire family. And who doesn't like free, right?
C.S. Lewis' "The ScrewTape Letters"
The famous, clever novel "The ScrewTape Letters" by C.S. Lewis has been adapted into a play that has sold out in New York, Chicago and Los Angeles. The University of Utah is performing the rendition at Kingsbury Hall on Saturday, March 23, at 4 p.m. and 8 p.m.
"The Screwtape Letters" is an ingenious, unique story about a demon who writes letters to coach his nephew on the most effective ways to damn humanity. The book runs a little more philosophical, but is still very entertaining. It has a really witty story line and helps you to reevaluate the "demons" in your own life.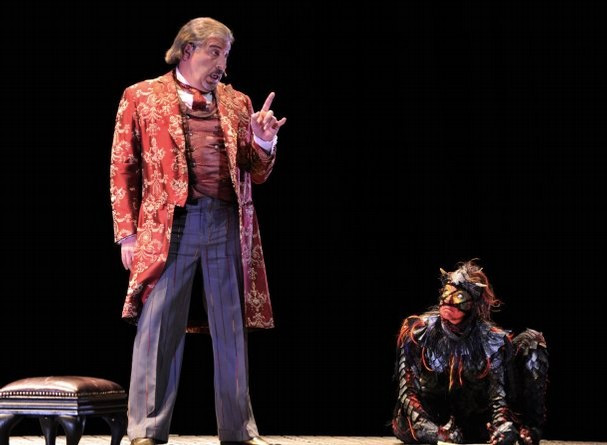 Comedian Bill Cosby
Let's be honest. Bill Cosby is amazing and brings us all back to the good old days of the clean, family humor of "The Cosby Show." And, lucky for you, he is performing in Utah at the Tuacahn Amphitheater and Center for the Arts in St. George.
So, if you want a fun night of laughing your head off with the family, Cosby will be performing on Friday at 7:30 p.m. You can buy tickets online.
Ballet of Peter Pan
I love the story of Peter Pan. The Disney cartoon and the movie "Hook" have been some of my personal favorites. Now, the Utah Regional Ballet is performing its own rendition of Peter Pan onstage with flying sequences and a giant crocodile.
The performance will take place at The Covey Center for the Arts on Saturday, March 23, and will run until March 30. The shows begin at 7:30 p.m. on weekdays with a matinee on Saturday at 2 p.m. It will be a fun time for the whole family.
"The Croods"
If you haven't already heard, Dreamworks released its latest movie, "The Croods," on Friday. The fun animated film tells the story of a caveman-era family that tries to stay together and survive their changing world.
It is a light-hearted, funny film that will remind you of "Ice Age." Good for the whole family.
Did I miss any great movies, plays or concerts this weekend? Let me know on the comment boards or by email.
×
Related Links
Related Stories