DRAPER — One of two people who police say put razor blade pieces in a doughnut, then ate it so he could sue Smith's Food King now faces criminal charges.
Michael Brandon Conder, 35, was charged in 3rd District Court with aggravated assault, a third-degree felony; and giving false information to a police officer, a class B misdemeanor.
The case was like putting together a puzzle for investigators — or in this case, putting together pieces of a razor blade.
On March 6, Conder and Carol Lee Leazer-Hardman, 39 — co-workers at Dollar Tree in Draper — told police they had swallowed pieces of razor blade after eating doughnuts they had bought at Smith's.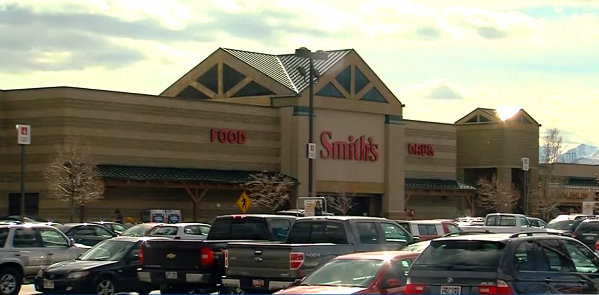 But while police were investigating the incident at the Dollar Tree, officers found "three pairs of pliers on the desk next to the trash can and a doughnut in a plastic bag containing three pieces of a razor blade in the garbage can," according to charging documents.
In addition, another piece of razor blade was found in the garbage can, and pieces of razor blade that Conder and Leazer had ingested were also later recovered, the charges state. 
When the detective got all the razor pieces together, he found they matched and fit together like a puzzle.
The couple are accused of coming up with a scheme to swallow the razor blade pieces so they could sue Smith's.
Charges against Leazer were still pending.
A third co-worker, unaware of the alleged scheme, also bit into one of the doughnuts, but spit out the razor blade after feeling something pinch her cheek. She was not injured.
×
Related Stories