PANEM — It's now March, which means we're getting close to summer blockbusters. While we have some films to look forward to like "Iron Man 3" and "Star Trek Into Darkness," we have to wait until November to see "The Hunger Games: Catching Fire."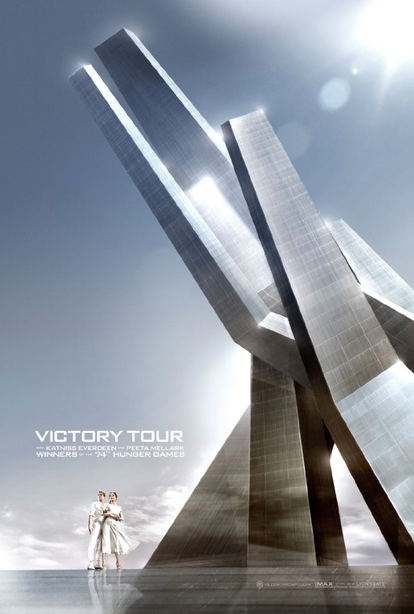 The film is ready to kick off an intense marketing push now that Katniss Everdeen, Jennifer Lawrence, is an Academy Award winner.
Riding on the heels of her win, the film production has been releasing photos and character posters all week.
Posters for characters from the first film have been released, including Stanley Tucci as Caesar, Jennifer Lawrence as Katniss, Woody Harrelson as Haymitch, Elizabeth Banks as Effie and Lenny Kravitz as Cinna. But we also get our first glimpse of Jeffrey Wright as Beetee and Jena Malone as Johanna Mason.
The posters are interesting because they look like a classic portrait of each character in their finest attire. It's interesting to see Wright as Beetee, looks like he's a good fit, and Malone is almost unrecognizable as Johanna.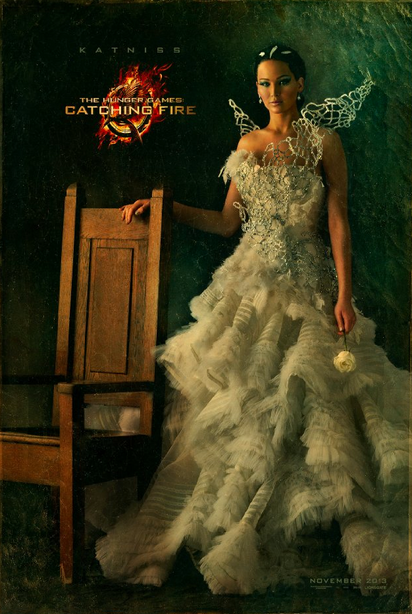 The most striking portrait is probably Katniss. For those who have managed to stay spoiler-free on the events of the books and movies, I won't be the bad guy here. If you do not know the upcoming story, you'll find the portrait both beautiful and haunting. If you do know what's coming, it will be fun to see certain things in the portrait come to life when before it was just a conjuring in your head.
Another poster was released in late February that you may have missed. It's actually a propaganda poster of the "Victory Tour with Katniss Everdeen and Peeta Mellark, Winners of the 74th Hunger Games."
The poster is a great representation of the Capitol and gets me excited about what else we'll see when the movie is released.
Between this poster and the haunting aesthetics of the character posters I am really excited to see the style and vision new director Francis Lawrence brings to the table. If the film reflects that of the posters, I think we're in for a real treat.
"The Hunger Games: Catching Fire" is scheduled to be released on Nov. 22, 2013.
What do you think of the new character posters? Are you excited for the new film? Let us know on the comment boards, Facebook or send me an email.
×
Photos
Related Links