Estimated read time: 7-8 minutes
This archived news story is available only for your personal, non-commercial use. Information in the story may be outdated or superseded by additional information. Reading or replaying the story in its archived form does not constitute a republication of the story.
Editor's note: This is the first in a two-part series looking at the good and bad about Macs and PCs. Look for part two — 5 reasons PCs are better than Macs — next Wednesday.SALT LAKE CITY — It's an age-old question that divides people into fanatic groups. Mac or PC? Here are five reasons Macs are better.
Before you angrily shut off your computer and swear off the Internet forever, let me say this article is not meant to sway you from your beliefs. For PC lovers, this article is to grant you a peek over the fence — a glimpse into the mind of those crazy Mac users who shell out over a thousand dollars for a computer. And don't worry, next week there will be an analysis of why PCs are better than Macs on KSL Tech & Gadgets on ksl.com.
This is by no means a comprehensive list of Mac features, nor a comparison between all of Mac and PCs strengths and weaknesses. It's just five reasons people give as to why they love their Mac.
1. Macs are easier to use
"Macs are easier to use" is usually the first thing I hear when I ask someone why they like their Mac. And I think it's true. Apple's operating system, OS X, hides a lot of things that you don't usually need to see. Finding the app you want is usually as simple as clicking its icon on the dock, and doesn't involve digging through any menus or folders. Connecting to Wi-Fi is the same thing — click the Wi-Fi icon; click the network you want; and type in the password. In general, the things you use the most are easier to get to than on Windows.
The window management system on Macs (called Mission Control) is also great. It allows you to see every open window on your computer, create as many desktops as you want, and organize your work so that everything you need is accessible, but not cluttered. For example, when writing on a Mac I usually have three desktops open — one with an Internet browser open, one with a text editor and some notes on what I'm writing, and one with an image editor to touch up screen captures. For me, it's what works best.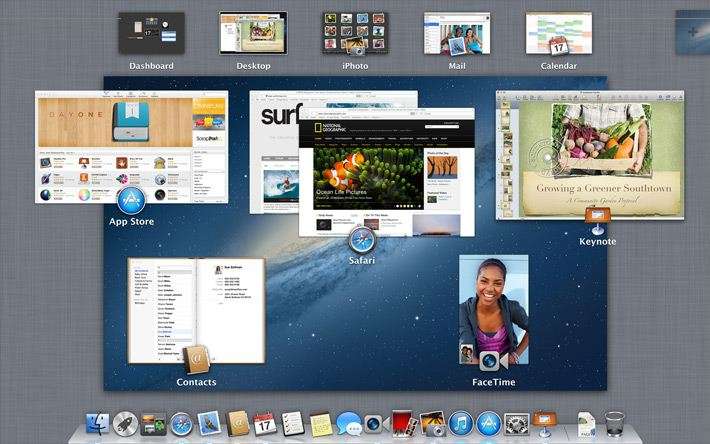 One specific thing that makes a big difference in usability is the trackpad on a laptop. This is personally one of my favorite things about Macs. The trackpad is huge, made of glass, multi-touch and has a great click to it. You can find trackpads on Windows computers that come close, but — in my opinion — there's nothing to equal it.
2. They just work
"It just works" is the second answer I get from people when asked, "What do you like about your Mac?" And they make a good point. As Apple itself says, "And a Mac does so many things automatically, sometimes you don't have to do anything at all."
This is very similar to "Macs are easier to use," detailed above, but there is a slight difference when it comes to why they just work. Apple computers are designed hand in hand with the software that runs them. Because there are fewer configuration problems and software conflicts, you don't have to worry about technical stuff like registering DLLs or backing up Window's Registry before installing a big program. App developers know exactly how the computer is going to work with their program, and this helps them make their apps nice and smooth.
3. The App Store
Apple's App Sore, which comes with every Mac, makes it easy to find, install and even uninstall apps. There are thousands of apps available and great ways to find apps by category. It ties in with your iTunes account, so you don't have to enter your credit card in for purchases. And it lets you use iTunes gift cards. Apps install neatly in the background, and are available on all your Macs. You can also install apps with a CD or via Internet download.
Like Tech & Gadgets on Facebook:

Like Tech & Gadgets on Facebook for up-to-date tech and gadget news from Utah's online news, sports, weather and classifieds source.
One of the best things about the App Store is that it will tell you when your apps have been updated, and it's just one click away to update them all. This helps you keep your computer secure.
4. iPhone integration
Although iPhones also sync well with PCs, everything is built in and automatic when syncing with a Mac. Macs have, built in, apps that mirror your iPhone's Reminders, Messages, Calendar, Mail, Contacts, Photos and Notes apps. On a PC you may need other third-party syncing services and apps, giving you a less fluid experience on your iPhone.
I use this feature all the time. If I'm struck with a great idea while I'm on the road or watching a movie or at work, I'll quickly jot it down in Apple's Reminders app, where it will sync over to my computer and will be there when I need it.
5. Image
There's no doubt that Mac computers are associated with a certain image. And that's an image some people like. Even Microsoft admits that Macs are "sexy" computers. And who's to blame them? The hardware on a Mac is truly amazing. All aluminum and glass computers not only look great, but are also very durable.
Many people agree that Apple is a design-oriented company — and that makes their systems a pleasure to use. Simon Meek, a web graphic designer, has an interesting article about why designers tend to gravitate toward Macs. A lot of people feel that Macs are cool.
Bonus reasons
When asking Mac users why they use Macs I came across a number of reasons I couldn't fit into this article. Some of these reasons include:
Great battery life
Fewer viruses (but you should still have anti-virus software)
Pages is better than Word (or Keynote is better than PowerPoint)
It keeps people from wasting time playing games (not many games are available on Macs)
They have great support (online at support.apple.com or in an Apple Store)
#poll
They have high-quality parts
Doesn't come with "bloatware," or preinstalled stuff you'll never use
Built-in backup software that's easy to use Personally, I use a Mac at home. I like it for all the above reasons, and for a few more. I like the Terminal, which provides Unix-like advanced functionality. And I like that I can run Windows on it easily, with Apple's built-in Boot Camp or as a virtual machine. (I use VMware Fusion daily.) This allows me easy access to any Linux-only, Mac-only and Windows-only tools I may need for my projects. Virtual Machines are easy to use on a PC too, but Apple doesn't allow you to run their OS this way.
If you have more reasons why Macs are better than PCs let us know in the comments. And be sure to watch Tech & Gadgets on ksl.com for our list of why PCs are better than Macs.
---
Taylor Wilson is an IT professional at a local Utah company. He has a passion for helping people with technology. Email: taylorwilson@testonetwo.com Online: www.testonetwo.com
×
Related links
Related stories
Most recent Science stories