SALT LAKE CITY — The so-called 'constitutional carry' gun bill that allows weapons to be concealed without a permit passed the House Friday after being changed so a round can no longer be in the chamber.
HB76 was approved 51-18 and now goes to the Senate.
The change was made by the bill's sponsor, Rep. John Mathis, R-Vernal. The bill had been put on hold by the House earlier this week so Mathis could meet with Gov. Gary Herbert, who has raised concerns about the bill.
Mathis said the bill allows someone openly carrying a gun without a concealed weapons permit to cover it with a coat or other attire. He said he proposed the bill initially because a hunter was "harassed quite heavily" by authorities for putting on a raincoat while carrying a gun.
Rep. Curt Oda, R-Clearfield, said he supported the change in the bill because it "gives a little more comfort to people." 
But Rep. Kraig Powell, R-Heber City, said the effect of the bill is to remove the state's permit requirement to carry a concealed weapon. Other lawmakers have said without the permit, gun owners would no longer have to pass a course or be subject to regular background checks.
Mathis substituted his bill to require guns concealed without a permit be unloaded, which means under Utah law they not have a round in the chamber. Similarly unloaded weapons already can be legally carried openly in Utah without a permit. 
Herbert told reporters Thursday he was not pleased with Mathis' bill because it went beyond helping Utahns in largely rural areas who normally openly carry their weapons avoid running into trouble when they wear a jacket.
The governor, who said again that he believes Utah's current gun laws are adequate, has warned lawmakers he expects them to show restraint on gun legislation.
Other bills discussed on Thursday and Friday by the Legislature include the following:
Bill for Bully Notification
Schools may soon be required to notify parents if a child threatens to commit suicide or is involved with bullying, cyberbullying, harassment, hazing or retaliation.
On Friday, the House passed HB134, sponsored by Rep. Gage Froerer, R-Huntsville, which requires that schools notify parents of such behavior and collect a signed statement from parents acknowledging they were notified. The bill also allows local school boards to create their own notification process.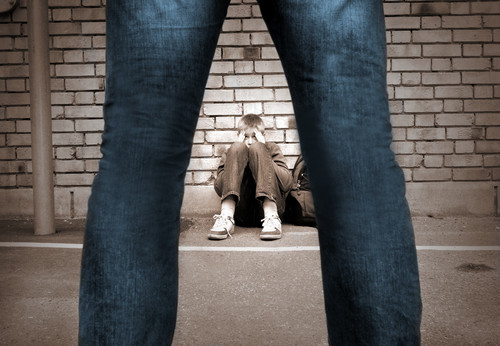 Re-defining Bullying
A bill to redefine bullying in schools statewide failed in the Senate Education Committee on Tuesday.
SB243, sponsored by Sen. Luz Robles, D-Salt Lake City, struck the current definition of bullying and replaced it with one that was more encompassing of the emotional effects of bullying and the impact it has on school environments.
Medical Help for Underage Drinkers
The Senate Business and Labor committee endorsed a bill that would prevent police from citing a person who seeks medical help for an alcohol-induced emergency involving a minor, even if that person provided the alcohol.
Bill Allowing Concealed Weapons without Permit
Gov. Gary Herbert said Thursday he's not happy with the so-called "constitutional carry" bill that would allow gun owners to carry concealed weapons without a permit and repeated his belief that new gun laws aren't needed this session.
Alcohol Revenue to Fund Education
A plan to fund education with revenue from alcohol sales was cut short Thursday by representatives in the Utah House.
Bill for Cleaner Air
The Utah House took a step Thursday toward cleaning up Utah's air.  
The House passed HB96, which provides tax credits for cleaner burning fuels, by a 58-13 vote.
A Bill to Contain Wild Turkeys
Wild turkeys running amok in the rural residential neighborhoods of Utah are prompting a Utah legislator to propose ways to corral the problem, including the establishment of a second hunt or allowing the property owner to capture, kill or drive the turkeys away.
Lawmakers no Longer allowed to Take Salary from PAC
A bill intended to stop lawmakers from taking a salary from a political action committee was approved unanimously Thursday by the Senate Government Operations and Political Subdivisions Committee.
Contributing: Mary Mellor, Dennis Romboy, Benjamin Wood and Amy Joi O'Donoghue
×
Related Stories