PROVO — While new federal guidelines require schools to serve more fruits and vegetables, BYU researchers are studying ways to keep healthy foods from ending up in the garbage.
The project is dubbed "The Veggie Project". During the course of the project, researchers will collect approximately 270,000 child-day observations of data, according to the website. Volunteers spend 10 days charting how many kids throw away their healthy food, and then they start giving prizes to kids who ate their fruits and veggies.
"Our kids were handing out a veggie token and then the kids can go spend the veggie token at a school store or carnival or book fair," said Joseph Price, an assistant professor and researcher working on the project. "The schools get to decide how they want the kids to use the tokens."
Not only do students have a chance to cash in on the tokens, but it's a fundraising opportunity for participating schools as well. Schools receive $0.25 from BYU for each token spent by a student, allowing the schools to earn up to $2,000. Programs vary from three to eight weeks.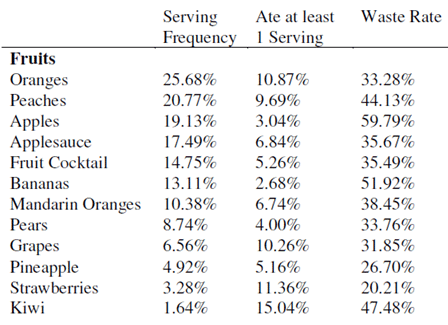 In a typical school, 30 percent of kids were eating veggies. With the tokens, it jumped to 80 percent. When the tokens go away, Price said the percentage goes down, but it's still significantly higher than when they started.
"The conventional notion is that if I give you a reward, then when I take away the reward you're going to stop doing the activity and you might even be worse off than when you started," Price said. "All of our initial results point to just the opposite."
However, Price said it's not just about changing children's eating behavior, it's about finding a way to instill healthy eating early on.
"The first question is can you get kids to change their behavior, and the evidence on that is a resounding yes," Price said. "But the bigger question is can you children's habits?"
For more information on the project, visit veggieproject.byu.edu.
×
Related Links
Related Stories