Estimated read time: 4-5 minutes
This archived news story is available only for your personal, non-commercial use. Information in the story may be outdated or superseded by additional information. Reading or replaying the story in its archived form does not constitute a republication of the story.
SALT LAKE CITY — Universities are rapidly approaching the tipping point currently redefining journalism: innovate or disintegrate.
Indeed, at a time when student debt is skyrocketing, for-profit universities are gaining traction and approximately one third of U.S. students have already taken an online course, a shift in higher education is inevitable. Fortunately, many universities, including the University of Utah, are already adapting.
To highlight this changing landscape, the Hinckley Institute of Politics' 16th annual Siciliano Forum is focused on "The Future of Higher Education" and will be headlined by Adobe Co-founder Dr. John Warnock's keynote: "How Higher Ed Created High Tech." Dr. Warnock recalls the critical role the University of Utah played in training many of the most esteemed pioneers in computer science.
The list includes Nolan Bushnell, who founded Atari; Alan Kay, who developed the graphical user interface behind Macintosh computers; Alan Ashton, the co-founder of Word Perfect; Jim Clark, the founder of Netscape; Jim Blinn, the graphics expert at NASA's Jet Propulsion Lab; Patrick Baudelaire, the creator of the first Draw program; Ed Catmull, the principal and co-founder of Pixar; and Dr. Warnock, himself. His remarks will demonstrate the transformations universities must undergo in order to be a similar force for innovation, human development and job creation.
The Siciliano Forum consists of 13 events next week that will explore all aspects of higher education. The Forum kicks off with a live RadioWest broadcast on Monday, March 4, with Henry J. Eyring co-author of "The Innovative University: Changing the DNA of Higher Education from the Inside Out."
Eyring was recently celebrated in Forbes for his creative reform as BYU-Idaho's Advancement Vice President. He argues that colleges and universities cannot be dismissive of the future. They cannot ignore technology, wave away dropping student retention rates, or perpetuate soaring tuition levels, which, according to the Student Body Scholarship Association, have quadrupled since the early '80s.
The Siciliano Forum will conclude on March 12 with our State's public university presidents joining in-studio, on KSL NewsRadio's Doug Wright Show to discuss the innovations, challenges and accomplishments of their respective universities.
The event will also cover one of the most exciting modernizations to higher education, the emergence of Massive Open Online Courses or MOOCs. Three of Stanford University's MOOCs have already passed the benchmark of 100,000 enrolled students. Not only are these courses granting community college students access to top Ivy League lectures but also remote students from all corners of the world. For example, this year Coursera, a leading MOOC distributor, is adding courses from France, Singapore, Hong Kong, and Mexico. The Siciliano Forum will highlight the promise of remote higher education with a sneak preview of 10x10's groundbreaking documentary, "Girl Rising." The film demonstrates the power of education to change an impoverished young woman's family, community and even nation.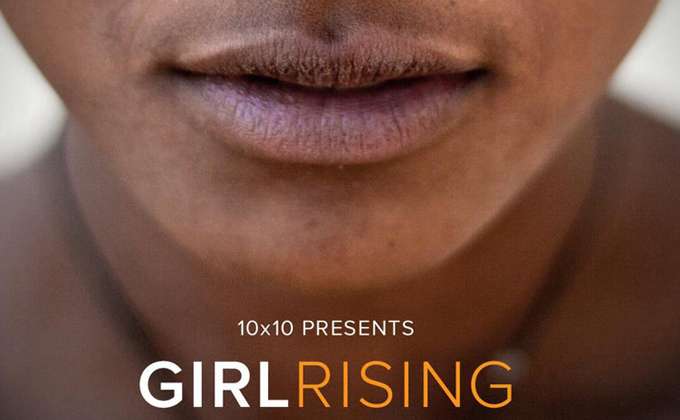 Of course, there are also plenty of challenges accompanying the MOOC phenomenon. How do you effectively test or engage students remotely? According to a recent New York Times article, 90 percent of students enrolled in MOOCs drop out before the end of the semester. In order to examine these emerging concerns, we have invited a panel of leading specialists including Dr. Fernando Rubio, who is currently running a foreign language MOOC from the University of Utah campus.
Another surprising innovation in higher education is gaming. Alternate Reality Games (ARGs), Massively Multiplayer Online (MMO) games and simulation-based games are asserting themselves as invaluable tools for professors. According to the New Media Consortium's 2012 report on technology trends in education, "the horizon for widespread adoption of game-based learning is just two to three years away."
The Siciliano Forum has been fortunate enough to secure world-renowned game developer, futurist and New York Times best-selling author Dr. Jane McGonigal. In Dr. McGonigal's book, "Reality is Broken: Why Games Make Us Better and How they Can Change the World," she argues that gaming injects optimism and confidence into learners. Failure in game-based learning is not an embarrassing experience; it is merely a challenge that can be overcome through creativity and persistence.
But MOOCs and immersive, game-based learning may be just the beginning. Dr. Warnock estimates that higher education will be fundamentally different in just 10-15 years. It is a transformation that will impact all of us. Accordingly, we invite you to participate in the Siciliano Forum from March 4-12. All events are free and open to the public, and many of the speakers and panels will be broadcast on RadioWest, 90.1 FM.
Contributing: Ellesse S. Balli, Hinckley Institute's Communications and Academic Coordinator and Executive Director of the Siciliano Forum.
×
Related links
Most recent Utah stories