Estimated read time: 3-4 minutes
This archived news story is available only for your personal, non-commercial use. Information in the story may be outdated or superseded by additional information. Reading or replaying the story in its archived form does not constitute a republication of the story.
SALT LAKE CITY -- It is a rare occasion when box office results can be considered breathtaking. Yet for "The Avengers," its performance can hardly be described as anything short of phenomenal. It was clearly poised to perform masterfully based on the midnight sales for its opening.
By the time the weekend was over, "Avengers" had grossed $207 million just within the United States. It now holds the record for highest opening weekend, outstripping the "Harry Potter" finale that opened with just $169 million — impressive at the time but rather paltry now in comparison.
This predictor's second-place guess was also correct. "Think Like a Man" managed to only fall one position. Remarkably, "The Hunger Games" remained fairly unscathed, holding on to its third-place seat by a margin less than $100,000. "The Pirates! Band of Misfits" fell to fourth, while "The Lucky One" retained its fifth-place position.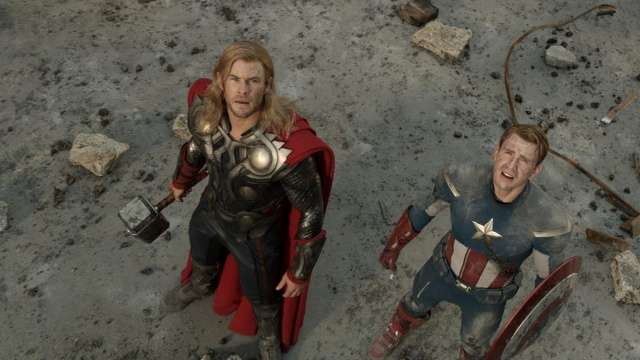 Only one new film dares to challenge "Avengers." This weekend sees the release of the Tim Burton film "Dark Shadows," starring Johnny Depp and rated PG-13.
The predictions for the weekend of May 11 are:
1. "The Avengers"
Little needs to be said about "Avengers." If readers have yet to hear about it, let alone see it, they clearly need to venture out from their cave more often. Rated PG-13, this Marvel action thriller brings together a series of comic book stars, portrayed by a well-known cast. The plot revolves around a band of superheroes who must band together in order to protect the human race from a fierce enemy.
2. "Dark Shadows"
#poll
This horror comedy will make a solid debut but has little to no hope of dethroning "Avengers." With a strong supporting cast, this comedy focuses on a vampire who is accidentally released from his tomb after 200 years. Based on the Gothic soap opera television series of the same name, horrific comedic mischief ensues as the title character seeks to restore his name. Aside from Tim Burton as director and Johnny Depp as star, "Dark Shadows" is bound to outperform expectations due to the wondrous work Stephenie Meyer has done for the vampire genre.
3. "Think Like a Man"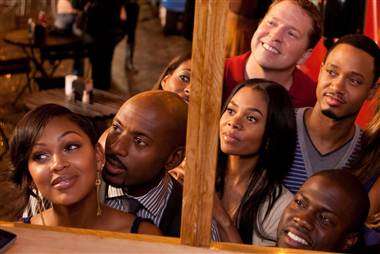 Reaffirming its popularity, "Think Like a Man" should only see a minimal decrease. This PG-13 romantic comedy focuses around a series of couples who wind up influenced by a Steve Harvey book. A surprise to everyone, "Think Like a Man" continues to exceed expectations, having grossed more than $73 million domestically at the box office after being filmed on a comparatively minor $12 million budget.
4. "The Pirates! Band of Misfits"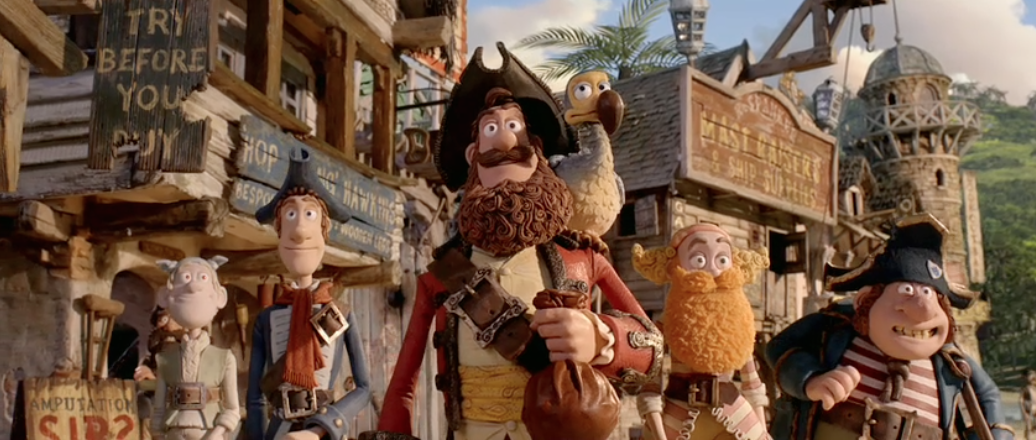 As the only PG offering that has the spotlight at the moment, this claymation comedy is continuing to win over the hearts of children and their parents. Based on a band of pirates who go seeking after a massive prize, comedy naturally ensues as they realize just how inept they really are. From Aardman, the producers of "Wallace and Gromit" among others, "Pirates" should leapfrog ahead of "The Hunger Games" based on a very narrow loss to the aging "Hunger Games" last weekend.
5. "The Hunger Games"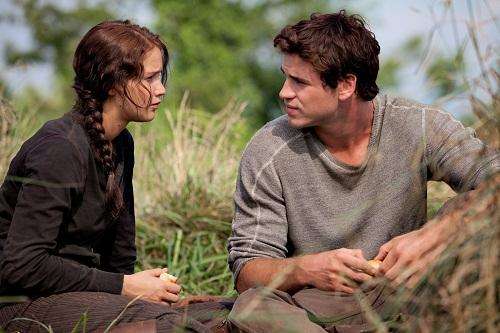 "Hunger Games" has performed masterfully. Its memory is tarnished only by the massive success and record-breaking run "Avengers" has now achieved. Having lost some of the allure, and with some significant aging occurring, "Hunger Games" should hold around at least one more weekend but is probably doomed to fall off the Top 5 list soon. A post-apocalyptic world where adolescents are forced into gladiatorial battles, "Hunger Games" has found support from many, in part due to the enormous popularity of the book.
Joseph Irvine is an engineer in Madison, Ala. Currently working on a master's degree at the University of Alabama, he hopes to complete a degree in law at BYU in the near future.
×
Related links
Related stories
Most recent Features stories