SALT LAKE CITY — A Tooele man is searching for the owners of SD cards loaded with photos of a wedding and a birth apparently taken by a professional photographer.
Scott Campbell, Chief Solutions Officer at Electronic Recycling Solutions, discovered the photos after winning a camera at a Salt Lake City auction late in 2012. An amateur photographer, he said it was a camera lens that caught his eye at the auction.
In the grab bag he won, he found used camera equipment — a steal for any photographer — and thousands of memories.
There were memory cards full of photos from a wedding and the birth of a baby, two events Campbell said are the "most important times of your life."
"I could just imagine this being stolen from the photographer without him downloading them first, and these people losing all their pictures," he said. "It would have been just devastating."
The people featured in the wedding photos will likely be more difficult to track down, Campbell believes, because he will have to rely on people recognizing their photos. The people who hired a professional photographer to capture the happiness of a family after the birth of a child should be easier to find: the child was born April 22, 2010, at St. Judes Medical Center, according to information on part of a wristband seen in one of the photos.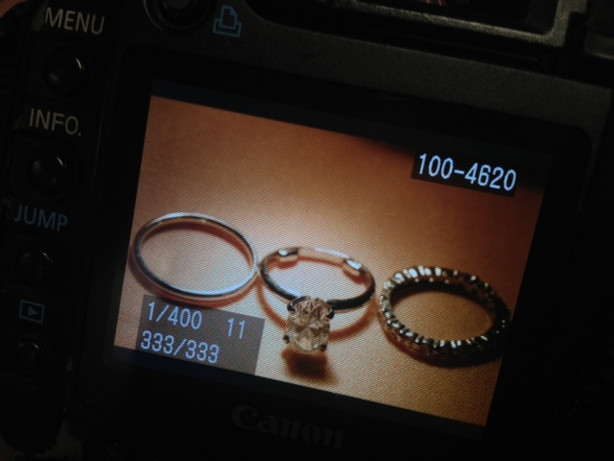 Campbell said he tried not to look at the photos too thoroughly because he felt as if he were intruding on the privacy of those pictured. But he wants to find the people in the photos, in case they never got copies for themselves.
"These people hired a special photographer because these were special moments — it's priceless," he said. "I just have a bad feeling someone lost it and just think, 'He'll never get it.' "
He said if it were him, after three years he would be thinking he would never get to see those photos.
"These memories are something you just can't replace," he said. "This is more than I thought I would get, and I just know I have to do something."
×
Photos
Related Stories