Estimated read time: 3-4 minutes
This archived news story is available only for your personal, non-commercial use. Information in the story may be outdated or superseded by additional information. Reading or replaying the story in its archived form does not constitute a republication of the story.
Debbie Dujanovic ReportingA favorite family recreation spot with a dark side. We show you what our undercover cameras caught out in the open.
What we caught on tape goes on here, all day long, every day. That's why we went undercover, to warn you about the secret-side of a public playground. The Jordan River Parkway is a quiet escape in the heart of Salt Lake County for walking, biking, and hiking. Local government spends millions of tax dollars there - paving, maintaining, tables, bathrooms, bridges.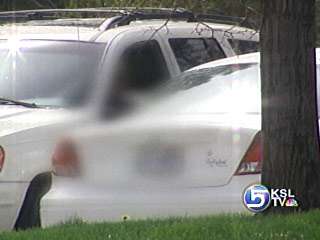 It's miles of trail winding along the Jordan River, but there's a secret side to this public place.
Michelle Shaw: "The sad thing is people should do that in the privacy of their own home."
Debra Eastman: "Just seeing it happen, that's not good, I don't like that at all."
The trouble begins at a park next to the Jordan River trail. Oxbow park sits along 3300 south at 1100 West. It's listed on Salt Lake County's website as a public access point for the trail. We discovered Oxbow Park on another website as an open-air market for sex.
For seven days we sit undercover. Two male producers park in separate cars during lunch hour. Men pull in, signal their headlights, leave two at a time, talk, stroll back and forth. Men approach our producer and the secret's out.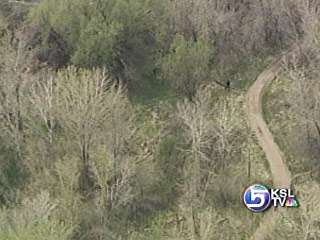 "Myself, I'm bisexual. My wife don't know it, but that's okay too. Are you bisexual?"
"They're probably looking for somebody that would want to go do a threesome."
"What do you enjoy anyway?"
"Oh, I don't know, I haven't really given it any thought to anything specific. How about you?"
"Well, if it's fun I do it."
Larry Turpin, Retired Investigator: "We had a lot of complaints from people calling in."
Retired Police Investigator Larry Turpin worked this area undercover.
Larry Turpin: "They get back here in the bushes, lay down so no one can see them."
Near the river, in the park, even in the bathrooms.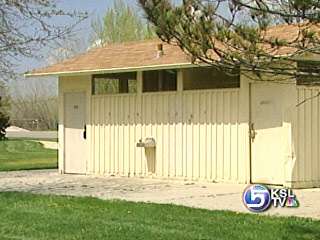 Larry Turpin: "People are blindsided when they walk in and here's two people engaged in a sex act in front of their children."
Oxbow Park's secret dates back two decades. Now that the Jordan River Trail runs through it, it's an eye-opener for the innocent.
Larry Turpin: "You never know what you're gong to see out here, no idea. You could walk into anything."
We see lewd acts in the park from every angle: along the trail, across the brush, even from Chopper 5.
Capt. Tracy Tingey, South Salt Lake Police Dept.: "Anybody using this trail needs to be aware that this type of activity is taking place."
Our investigation has police warning the public it's dangerous here, even for officers. Capt. Tracy Tingey: "They've been groped, they've been attacked, it's hard to get officers to work in an undercover capacity down here because it's so stressful."
Salt Lake County manages Oxbow Park and areas of the parkway.
Wayne Johnson, Salt Lake County: "We do not, at this time, have the ability to solve the problem."
There's no budget for new bathrooms; legally they can't level the brush. It's clear from our investigation, police don't work this area everyday.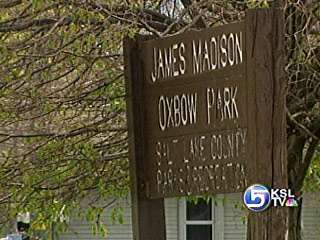 Wayne Johnson, Salt Lake County: "When you see or hear something that may not be pleasing to your child, that chance exists here."
Ironically, officials think getting more families to use the area will chase this problem away.
We saw suspicious activity for nearly a mile up and down the Jordan River Trail, starting at Oxbow Park at 3300 South. But our investigation reveals trouble at other public places you take your children. We'll show you which ones tomorrow night at ten.
×
Most recent Utah stories