Estimated read time: 7-8 minutes
This archived news story is available only for your personal, non-commercial use. Information in the story may be outdated or superseded by additional information. Reading or replaying the story in its archived form does not constitute a republication of the story.
Lori Prichard reporting
produced by Kelly JustPROVO -- A Utah County law enforcement officer has come forward with what he claims to be evidence that the Provo Police Department may have helped clear Spanish Fork Police Chief Dee Rosenbaum of any wrongdoing in an alleged shoplifting incident at a Dillard's store in the Provo Towne Centre Mall last June.
The officer, who asked for anonymity because he fears he could lose his job, gave KSL News the surveillance video of Rosenbaum inside the Dillard's store.
"What you see on the footage, for me, isn't exactly what is put in the report," he said, referring to the police report written by Provo police officer Daniel Smith, who responded to the incident that day.
"If you base the incident off the police report alone," the police source said, "I can see why there were no charges filed. Just seeing the footage definitely raises a lot of questions that need to be answered."
The 28-minute surveillance video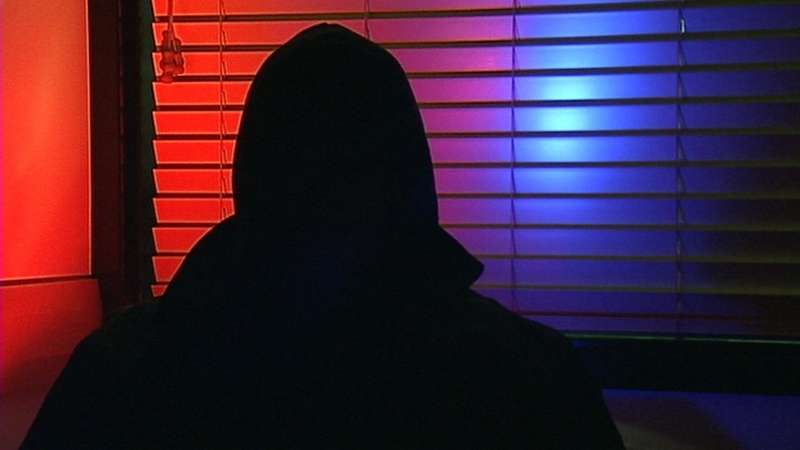 At 12:09 p.m. on June 5, Rosenbaum can be seen walking inside the store with two shopping bags -- one of which was a used Dillard's shopping bag. According to Smith's police report from that day, Rosenbaum brought the two empty bags from his vehicle inside the store.
After 12 minutes, the surveillance camera begins to hone in on Rosenbaum. It is unclear why because Dillard's has not returned phone calls seeking comment on this story. However, the police source claims that Rosenbaum's behavior, as shown on the video, appears suspicious.
In the video, Rosenbaum "picks up a shirt and doesn't even look at the shirt. He's looking over the shirt as if he's looking at someone else in the footage," the police officer explained.
"In the footage, you see the individual (Rosenbaum) almost scoping the scene, watching who's watching him, almost to say he's looking for where all the sales associates are, where the customers are, if other customers are watching him and if the sales associates are watching him," the officer said.
The video shows that after 24 minutes of being inside the store, Rosenbaum places a pair of pants inside his Dillard's shopping bag. Shortly after -- and, according to the police report, without having made any attempt to leave the store -- it appears on the video that Rosenbaum is then approached by Dillard's store security. The police report states Rosenbaum had three pairs of Levi's in his Dillard's bag, merchandise totaling $178.50.
"I believe something should have happened, something further should have taken place," the police source said.
The Provo police report
The officer contends that the Provo police report is different than what he would have expected to find in a typical police report.
"Of all the police reports I've personally written and seen, it is not common for us to document what one's intent is," he said.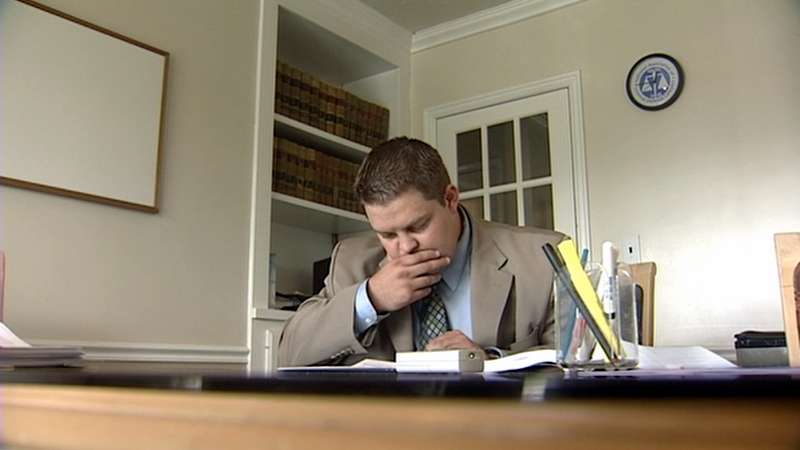 The source is referring to the seven references in the police report to Rosenbaum's lack of intent to steal.
For instance, Smith wrote in the report, "I then asked Rosenbaum if it was intent to take the items. He said, 'No, it was not.' He was there shopping and wanted to do more shopping and was not done."
"Anybody can say after committing a crime, 'Well, I didn't really mean to do it,'" the police source said. "It's not our job to prove what one's intent is."
Sandy defense attorney Branson West, who handles many theft cases in Utah County, had a similar reaction when KSL showed him Smith's police report from that day.
"You know what's interesting is when they interviewed him, they asked him, 'Was it your intent to take the items?' And he says, 'No, it wasn't.' Most of the time -- in fact, in every case I've ever been involved in -- nobody asks them if it was their intent," West said.
"If that's our basis for charging somebody or not charging somebody with a crime, nobody's going to get charged with a crime," West added.
He said the wording in police reports can directly influence whether prosecutors decided to file charges or not.
"A report crafted in a little bit different fashion might be a report that you could take to a prosecutor and say, 'Hey look, I think this guy was guilty. I think this guy was stealing those pants,'" West said.
Provo City Prosecutor Steve Schreiner reviewed Rosenbaum's case. Before deciding not to prosecute, Schreiner said the chief came to his office to speak with him about the investigation. Such a visit from a potential defendant is not unusual, he said.
Schreiner said Rosenbaum's actions "came close to the line" but he declined to file any criminal charges because he was unsure whether he could get a conviction.
"It was very suspicious," said Schreiner, of Rosenbaum's actions that day.
Points of purchase
The police report states that Rosenbaum told officers that "he did not walk past any points of purchase that he could see." The report also states that "due to the fact that he did not pass all points of purchase, the intent was not defined as he continued to shop."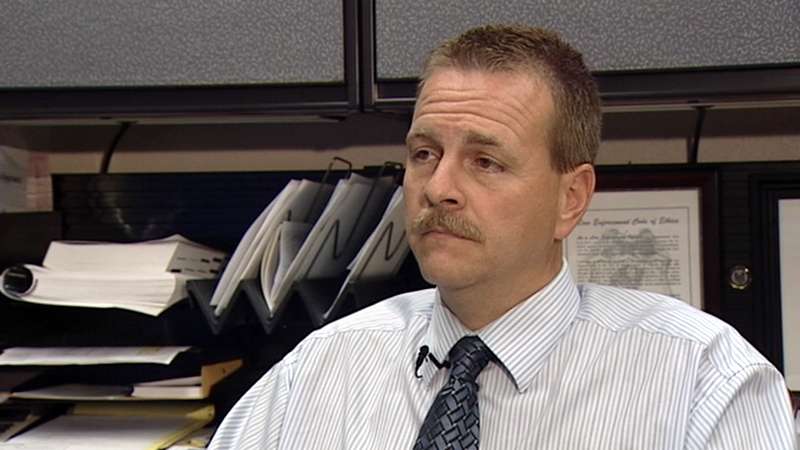 In looking at the surveillance footage, KSL did not detect any points of purchase, or cash registers, seen on video.
In an effort to pinpoint the location of the store's cash registers, KSL took a hidden camera inside the Dillard's store at the Provo Towne Centre Mall. We documented five cash registers in the same men's department where Rosenbaum was shopping.
Additionally, KSL determined Rosenbaum was standing within four feet of a cash register when he was seen on the surveillance video putting a pair of pants in his Dillard's bag.
On the video, Rosenbaum is standing behind a partition when he places the pants into the sack. However, the cash register cannot be seen because the partition is blocking its location from the vantage point of the security camera.
There is no reference to the location of the cash registers in the police report.
KSL made a request to speak directly with Provo Police Chief Craig Geslison. However, only the department's spokesman would comment.
"I think I can answer these questions a lot better than he would be able to," said Provo police Capt. Cliff Argyle.
Argyle dismissed the lack of documentation of the location of the cash registers in Smith's report.
"I believe he was still in the process of shopping, that was his explanation. So points of purchase, I don't know if it would or would not make a difference as far as purchasing because he wasn't ready to purchase," Argyle said.
"I'm sure there are a lot of cash registers there. In looking at the report and comments that were made in the report is that he ... or Chief Rosenbaum's intention was to continue shopping. I don't know if the cash registers would make that much of a difference" the captain said.
Argyle insisted that the police report and video are cohesive and part of a thorough investigation conducted by the Provo Police Department. He dismissed any allegation of special treatment or any intent to protect Rosenbaum in any way.
Case closed
Argyle also said the case is closed. "As far as we're concerned, there's no more investigation we're doing," he said.
The police source who has come forward to ensure the public got a chance to see the video surveillance said the case should be investigated further -- whether by an outside agency or Peace Officer Standards and Training (POST), the agency that certifies law enforcement officers.
"In our line of work, we strive every day to have the public trust us. We spend many hours away from our families, away from our loved ones. When something like this happens, it takes us a step backwards and not the direction we want to go in," the police source said.
KSL contacted POST. A POST spokesman would not confirm whether it is investigating Rosenbaum's actions from that day, saying the agency could only comment when the board meets again in December.
E-mail: iteam@ksl.com
×
Photos
Related links
Related stories
Most recent Utah stories