Estimated read time: 2-3 minutes
This archived news story is available only for your personal, non-commercial use. Information in the story may be outdated or superseded by additional information. Reading or replaying the story in its archived form does not constitute a republication of the story.
Candice Madsen reportingIf you know a "Smart Woman" or if you think you have an interesting Smart Woman topic, you can contact Candice at cmadsen@ksl.com.
Few teenagers appreciate classical music, but a teacher in Ogden has come up with a unique way to make music history fun.
When Debbie Rowe came up with her idea, she was teaching youth in custody. Most of them had never heard classical music before and had a hard time retaining anything they learned about the composers.
Then Rowe started putting words to the music, and the results surprised even her.
The Classical Cool program is the creation of teacher Debbie Rowe. She's written fact-based lyrics to more than 70 compositions. She says, "I feel like in 20 plus years of teaching, this is the best thing I've ever done."
This is the second year she's used her curriculum but says she's already had tremendous success with her students.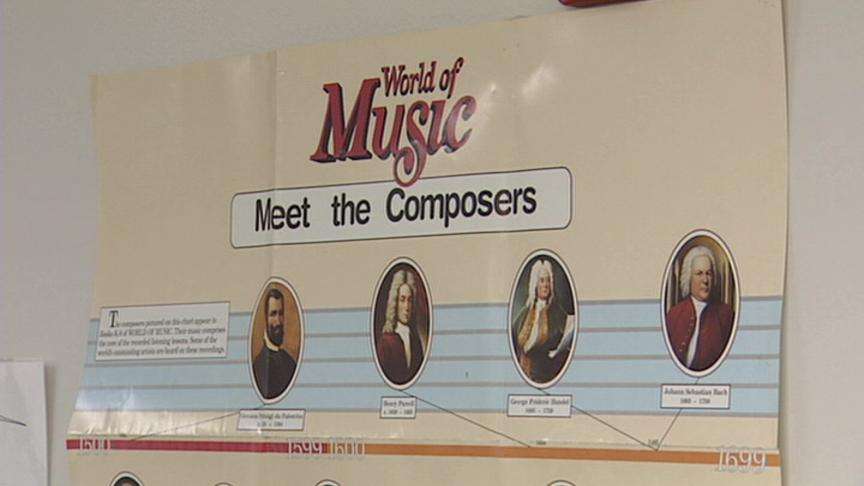 "We did the program this way. I gave him a post test, same questions different order, and the boy that got 9 percent, got 97 percent," Rowe says.
Teachers and administrators notice significant changes in students once they start learning the music. Joe Brandley, a therapist at Archway Youth Service Center, says, "They went from listening to their rap and screaming guitars to singing down the halls Vivaldi."
And students say they're surprised at how much they enjoy it. Because these are "at-risk" students, we can't identify them, but they were all eager to talk about the music. "I enjoy listening to it more. Before I was like, 'Oh my gosh are we really listening to this?' And then we actually started singing it and learning about it, it became fun," says one student.
Some of the students say it has changed them in ways they didn't expect. Another student said, "It has helped me keep my anger in check."
Studies have shown that what you sing, you remember forever. But perhaps, even more important than the facts these students are retaining is the self-worth they're gaining. Brandley says, "It just built their self-esteem. They seemed proud of what they were doing."
That's definitely something to sing about!
Debbie's program meets several educational music and fine arts standards required by the state.
For more information about the Classical Cool curriculum and products, click on the related link.
×
Related links
Most recent News stories