Estimated read time: 3-4 minutes
This archived news story is available only for your personal, non-commercial use. Information in the story may be outdated or superseded by additional information. Reading or replaying the story in its archived form does not constitute a republication of the story.
SALT LAKE CITY -- Some people in the market to buy a house are wondering how they can get in on a down payment grant before the Utah Legislature.
The Utah Senate approved a measure that would offer more than 1,600 home buyers a $6,000 grant to make a down payment. The catch: the home purchased has to be new construction, and the money would be available first come, first served.
The bill is now headed over to the House for consideration. If approved, lawmakers hope to use federal stimulus money to fund the grant program.
Tyler and Debbie Cluff could really use the assistance. Debbie says she was excited when she first heard about it. "My husband actually called me this morning from work, and he's like, 'I was just looking on KSL, and the state might help out new homebuyers,'" she said.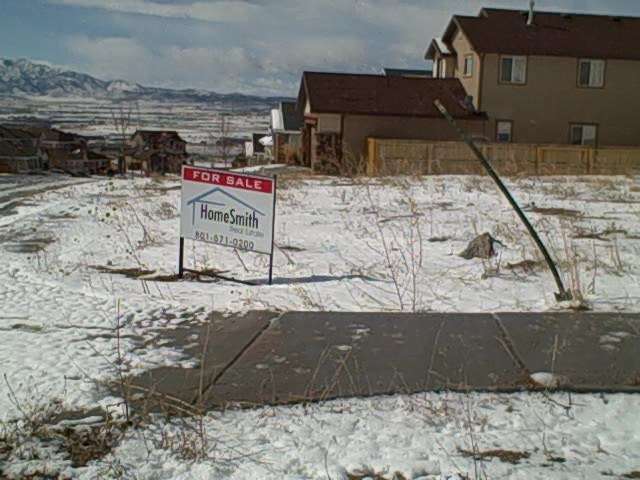 The Cluff family is leasing a house after having to sell their first one. Like many people in their 30s, they bought their first home after having been talked into an adjustable rate mortgage by a broker who steered them away from a "30 down" loan. It was fine at first, but Debbie says within the span of 18 months, their payments had jumped from $750.00 a month to $1,800.00. She says they knew they had to get out of the mortgage.
They sold that house within three months and moved into the new home they are now leasing, in the Traverse Mountain area of Lehi. Appraised at $415,000, their landlord initially told them he'd sell it to them for $385,000, but more recently agreed to a price of $250,000. They could afford that, but coming up with a $9,000 down payment is another story.
Debbie says they're hardly living an extravagant lifestyle. She works out of the home, and they have only one car.
"We don't have cell phones," she said, "because that was just an added expense, so we could save money so we can get money down for our house. But right now the biggest problem with getting a loan for our house is actually coming up with the $9,000."
If the state approves the grant program, Debbie believes she and her husband could somehow scrape together the remaining $3,000.
The grant program is backed by Sen. Scott Jenkins, R-Plain City. It singles out newly built homes because there is an abundance of inventory of them. A quick look around Traverse Mountain proves the point. Nearly every street has at least one home sitting partially finished.
Debbie says it's because the builders are having trouble finding buyers. "Four houses [under construction] in the last three months have gone bankrupt," she said.
The Standard Examiner reports the money would come from the $10 million Utah is set to receive for housing assistance from the federal stimulus package. The grants would apply only to a 30-year, fixed-rate mortgage for people who make no more than $75,000 a year. It's for first-time homebuyers and existing homeowners who qualify. The bill now moves on to the House for consideration.
If and when the bill is passed, the grants would be administered through the nonprofit Utah Housing Corp. You can reach them at www.utahhousingcorp.org.
Story compiled with contributions from Becky Bruce and Mary RIchards.
×
Related links
Most recent News stories