Estimated read time: 2-3 minutes
This archived news story is available only for your personal, non-commercial use. Information in the story may be outdated or superseded by additional information. Reading or replaying the story in its archived form does not constitute a republication of the story.
The operators and three employees of a Wellsville adoption agency who were charged with fraud in the adoptions of dozens of Samoan children were back in federal court today, this time to enter guilty pleas.
The plea deal comes two years after a federal grand jury issued a 135-count indictment charging the defendants with fraud, conspiracy and smuggling aliens.
Scott and Karen Banks, the operators of the adoption agency, and former employees Coleen Bartlett, Karalee Thornock and Dan Wakefield were all accused and have now admitted to tricking Samoan parents into giving up their children.
Court documents state that prospective adoptive parents were allegedly told that the Samoan children they were adopting were orphans or abandoned by their families, as U.S. immigration laws require that adopted children be orphans.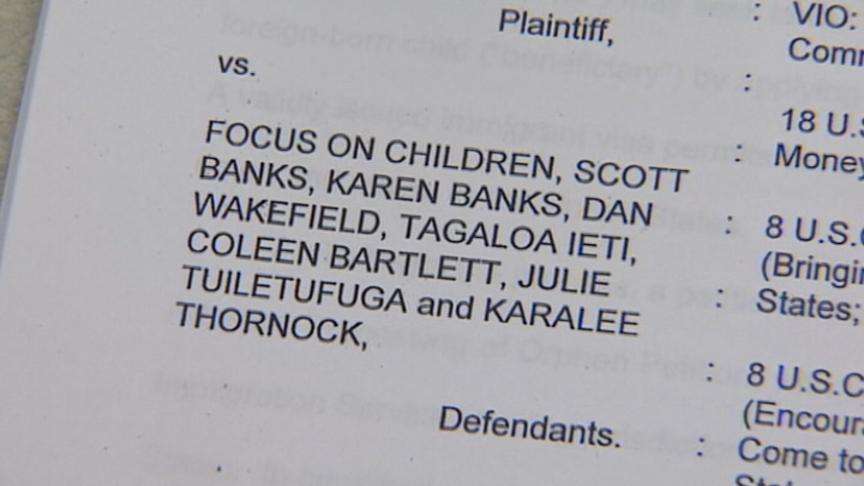 But Samoan parents didn't relinquish their parental rights until after the adoption, and they were told their children would return to them after receiving an American education.
In exchange for the guilty pleas the prosecution is recommending five years probation instead of prison time. Under the terms of the plea deal, Scott and Karen Banks will also have to hold a press conference to inform the public about the importance of doing adoptions correctly.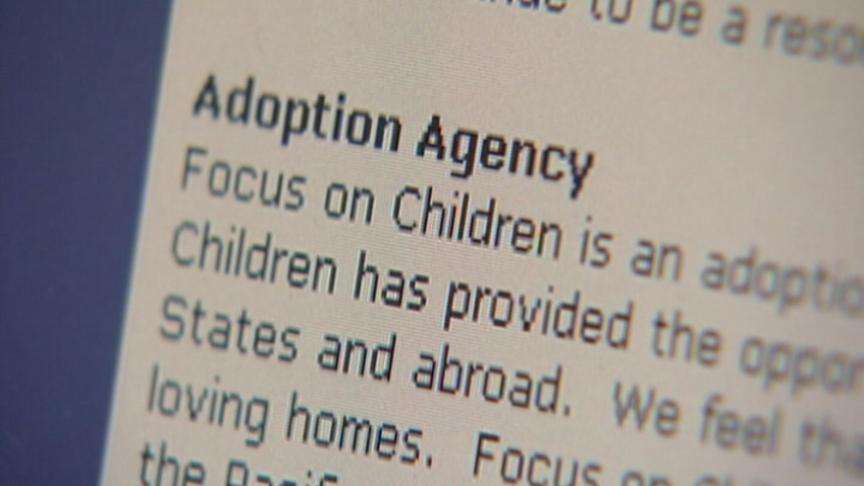 The couple also agreed to set up and contribute to a trust fund that will help the Samoan children who were adopted through Focus on Children, and they cannot participate in domestic or international adoptions.
"[The] U.S. Attorney's Office has worked very hard with us. I have to say I am grateful to them for their judgment, for their willingness to try to balance all of the competing interests in this case," said defense attorney Rebecca Hyde Skordas.
Because of an agreement between the prosecution and the defense, attorneys are saying very little, and they wouldn't tell us anything about the status of the children involved in this case.
But that will change once the defendants are sentenced Feb. 25. "We believe that's the amount of time it will take to be ready for the sentencing hearing. So that's a little less time that usual, but not too much time," explained Barbara Bearnson, with the U.S. Attorney's Office.
For more information from the U.S. Department of Justice on this case, CLICK HERE.
E-mail: corton@ksl.com
×
Related links
Related stories
Most recent News stories