This archived news story is available only for your personal, non-commercial use. Information in the story may be outdated or superseded by additional information. Reading or replaying the story in its archived form does not constitute a republication of the story.
ST. GEORGE -- Last year the Tuacahn Amphitheatre debuted the only off-Broadway production of "Tarzan." It was so successful that this year the theater will be one of only three to perform Disney's "The Little Mermaid."
Tuacahn plans to pull out all the stops with special effects, including a real water curtain for the underwater scenes.
"It will be across the whole stage, about 70 feet, about 25 feet high, and we'll project video images of underwater creatures on that water curtain," said Kevin Smith, Tuacahn's CEO and executive producer.
What is ... Tuacahn?
The Tuacahn Amphitheatre and Center for the Arts is built on 80 acres of land at the base of Padre Canyon in Ivins. The 42,000 square foot facility was completed in the spring of 1995 and features a 1920-seat outdoor amphitheatre, a 330-seat indoor theater, a dance studio, a black-box theater, a recital hall, a costume shop and scene shop, studios and classrooms, and a gift shop.
Tuacahn's second summer production is "Grease."
"Tarzan" was the amphitheater's best-selling show ever, and pre-sales for "Grease" and the "The Little Mermaid" have already surpassed that. "The Little Mermaid" alone has almost doubled it.
Tuacahn is clearly one of southwestern Utah's popular attractions.
"Across the country they're finding out about (Tuacahn) because of this beautiful setting," Smith said. "That's what makes Tuacahn unique; 1,500-foot red rock cliffs surrounding the beautiful amphitheater make it one of the most spectacular settings to see theater."
The season opens on June 2.
Award-winning Spas
Another popular draw to the St. George area are three destination spas that are constantly being honored with awards and world-class recognition. They each fill their own niche.
If you're looking to lose weight in a Biggest Loser-type experience, head to the Biggest Loser Resort at Fitness Ridge. Guests are put on a 1,200 calorie a day diet and learn all about nutrition and exercise. Last year, Spas of America listed it as the highest-ranking destination spa.
Two other resorts are also drawing accolades and crowds.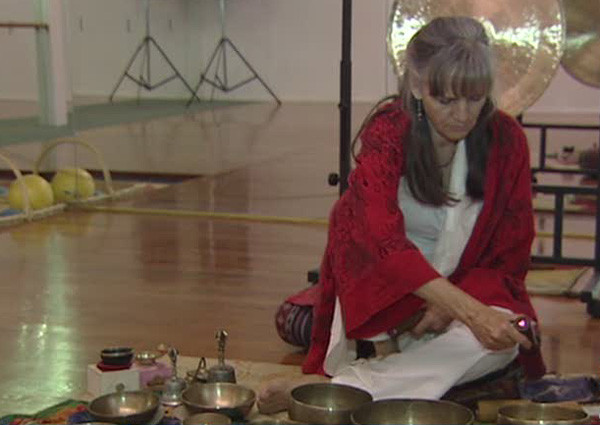 Tucked away in the beautiful scenery near the entrance to Snow Canyon State Park is the award-winning Red Mountain Resort.
David and Laura Xuereb were visiting from Toronto. David said, "It's just beautiful, breathtaking. It's been a great three days."
The 55-acre destination spa is known as a world-class adventure retreat.
Resort General Manager Tracey Welsh said, "Our guests hike and bike throughout the red rocks. We have complimentary bike rental for our guests."
Customers also love the healthy food options. They can attend cooking demonstrations, go on guided outings or take fitness classes - everything from aqua yoga to Zumba to cardio salsa classes. Traditional spa therapies like pedicures are available, as well. The goal is to recharge while reconnecting with nature.
"We've done a lot of travel and this right now is probably at the top of our list," Laura Xuereb said.
Guests also rave about St. George's Green Valley Spa, which is geared toward health and wellness.
Related:
Liz Gage, a customer from Oregon, said, "I came down because I wanted to lose weight and work on my spirit."
From yoga classes to light therapy, Green Valley offers many holistic therapeutic services. Owner Alan Coombs said, "We feel we have come more from fitness of the body to fitness of the mind."
Coombs says three-fourths of their guests see a staff doctor and get a blood test. The doctor analyzes it for them and gives them suggestions about anti-aging or stress reduction techniques.
Some people choose to attend a Tibetan healing ceremony while others just want to relax in the tub and de-stress.
The Red Mountain Resort received more than eight awards last year, including Best Spa for Affordability. And with its four-diamond accommodations, the Green Valley Spa was listed as one of the top 10 best accommodations.
St. George also prides itself on being the "golf capital of Utah," with 12 golf courses within a 20-mile radius. The red rock scenery is also a wonderful setting for other outdoor activities such as hiking, biking and rock climbing.
E-mail: tpapanikolas@ksl.com
×
Related Links
Related Stories