Estimated read time: 2-3 minutes
This archived news story is available only for your personal, non-commercial use. Information in the story may be outdated or superseded by additional information. Reading or replaying the story in its archived form does not constitute a republication of the story.
Sandra Yi reporting A corrections officer is shot and killed by an inmate in his care: That's our number six story in our Top 10 Stories of 2007.
The crime scene began at the University of Utah Orthopaedic Center. Curtis Allgier had complained of lower back pain and went to the center for an MRI. When corrections officer Stephen Anderson replaced his prisoner's metal restraints with a plastic "flex cuff," something went wrong.
Allgier shot and killed Anderson, and then led police on a chase in a Ford Explorer that he had carjacked. When police spiked the vehicle's tires, Allgier ran into an Arby's at 1700 South and Redwood Road. "It was crazy he got away like that. Some guy shot somebody at the university, and he came over here and tried to barricade himself inside the Arby's," witness Ted Tafoya said.
No one will know exactly what happened in the exam room, but two days after his arrest Allgier gave a jailhouse interview saying he didn't intend to kill Anderson.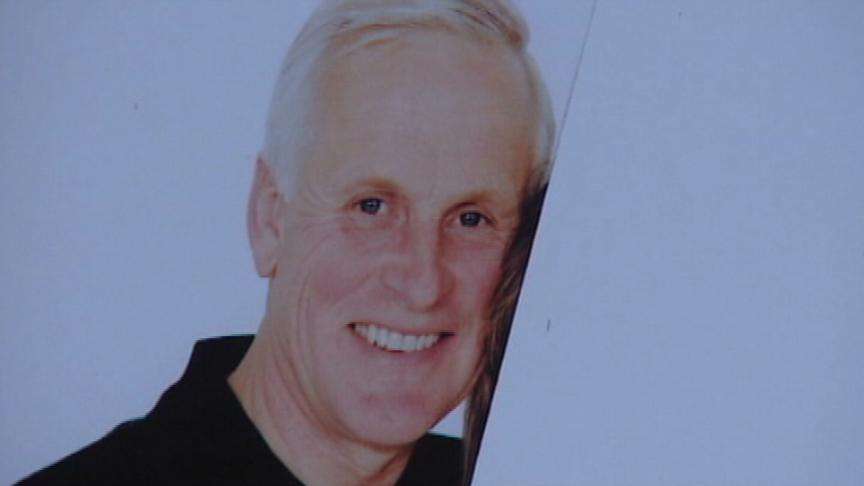 Allgier said when he was unrestrained he repeatedly warned Anderson to let him go. "And he wouldn't let go, and he wouldn't let go; so I started going to the door, and I reached for the door handle, and I had one hand on the handle, and he would not let me go. So I hit him with the gun, and it went off. He dropped, and I ran out of the room," Allgier said.
Prosecutors charged Allgier, a self-proclaimed white supremacist, with nine felony counts. "Under Utah law, the notice to seek the death penalty is filed at a later time. It is my intent to file such a notice at the appropriate time," said Salt Lake County District Attorney Lohra Miller.
Nearly 3,000 law enforcement officers, friends and family attended Anderson's funeral. He was a 22-year corrections veteran, an avid outdoorsman, and a family man who had five children and more than dozen grandchildren.
"While we paint a picture of Stephen today as a very caring and loving man, which he certainly is, I would hope that there is not a picture of him as being passive by any means, which is not the case. Stephen is well, physically fit," Anderson's cousin Mark said.
Relatives told Eyewitness News Anderson was dedicated to his job and would fight for what he believed in, even if it meant sacrificing his life.
Curtis Allgier's next court hearing is Feb. 20. That's when a judge will determine if there's enough evidence for the case to go to trial.
×
Most recent Utah stories