Estimated read time: 4-5 minutes
This archived news story is available only for your personal, non-commercial use. Information in the story may be outdated or superseded by additional information. Reading or replaying the story in its archived form does not constitute a republication of the story.
SALT LAKE CITY — Randy Foye is so much more than a professional basketball player. When you hear his story you will agree.
Outside looking in, Randy Foye has it all. Healthy wife and kids, making a lot of money playing in the NBA. But for Randy Foye to get to this point he has had to handle many obstacles in his life, that a lesser man may not have survived. My conversation with Randy Foye begins when he was two years old in Newark New Jersey.
Rod Zundel: Let's go back to when you were two years old. What happened that to your father?Randy Foye: My father died in a motorcycle accident. He was coming off a ramp at the exit of our house, speeding and ran into a back of the car and his head went through the back windshield. RZ: Three years later at the age of five, another tragedy in your life. Explain what happened on that day.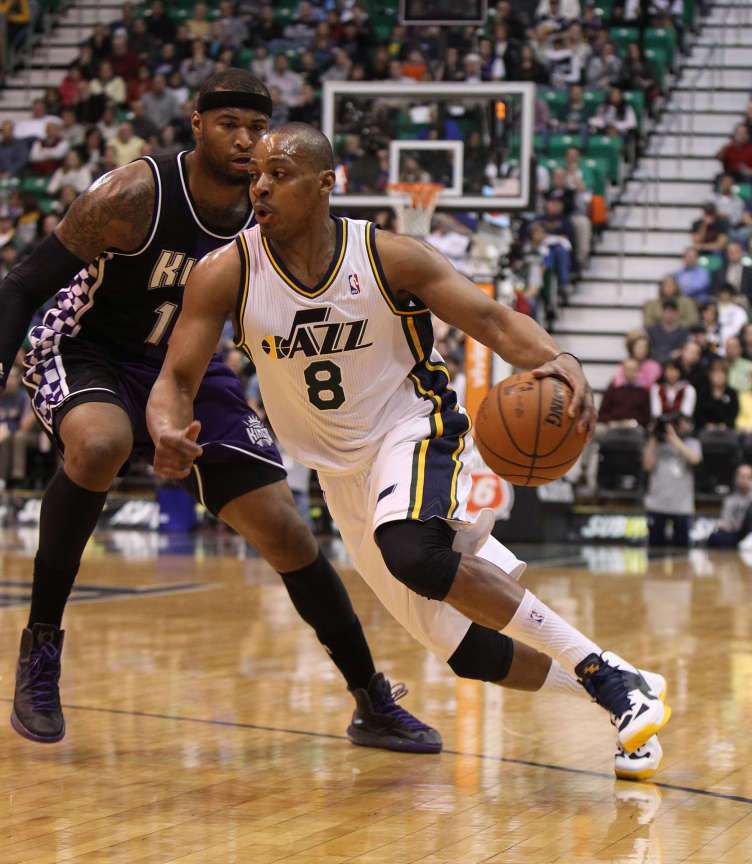 Foye: I remember graduating from kindergarten, we had the ceremony and I remember my mom there with a flower dress on. 'Cheezin' smiling' away happy as ever. I remember we went out and eat after that and all off a sudden I didn't see her. My grandma wouldn't say anything. My grandma explained it to me (later) that my mom was doing things she wasn't supposed to be doing. Probably selling drugs and got caught up in the wrong crowd. My grandmother explained that she messed somebody's money up and was kidnapped and murdered. That's how she explained it to me as I got older.
RZ: So you lost your father and mother and were a teenager on the streets of Newark, New Jersey. Drugs! Violence! How did you survive?
Foye: I had an unbelievable circle of friends. I always say that God or a Guardian Angel had to be walking with me because I am not going to lie, I wasn't the best kid. I did some things that to this day I regret but I learned from my mistakes. There were times when my friends would say don't go to the gym let's stay out here and hang on the block. I would say no I want to go play (basketball) then I would come back out and they would tell me that your boy just got locked up for stealing a car. I would go home and think to myself, 'Man I would have been in that car if I didn't go to the gym.' I remember that I used to hang out with this guy and I walked back from the gym and I saw this guy lying on the ground. My aunt said, 'Get in the house. Somebody just shot him.' It's like a guy that I knew and he is laying there dead! I was saying to myself that if I hadn't gone to play basketball that could have been me. Basketball saved my life!
RZ: Randy Foye survived the streets of Newark, went on to play at Villanova then became the 7th pick in the 2006 NBA draft. It was at that time he had to reveal to the basketball world that he a rare medical condition known as 'Situs Inversus.' Can you describe that Randy?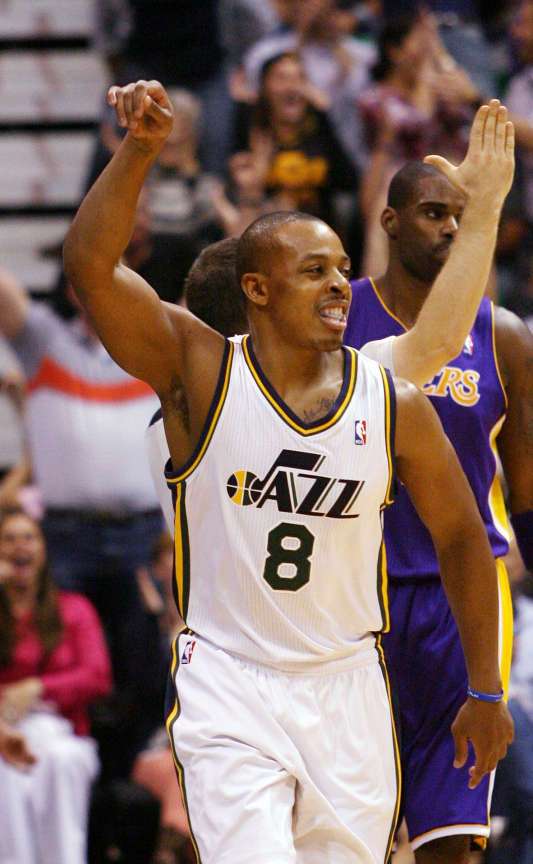 Foye: All your organs are reversed! RZ: So your heart is on the right side of your chest?
Foye: Yes. My heart is over here on my right side and my liver is over here so that's how you can tell.
RZ: That doesn't affect you playing basketball?
Foye: No! It doesn't affect me at all. I can run for days.
RZ: When they play the national anthem do you put your hand over the right side of your chest instead of the left?
Foye: No, I do it the American way.
RZ: Now you have developed the Randy Foye Foundation. Why do you do that and what do you want to accomplish?
Foye: I'm doing it because of my situation growing up. What I didn't have, didn't know I wanted to have, wanted to know. Things that I couldn't see and wanted to see. Places I wanted to go and couldn't go. That's what we do for these kids.
RZ: You also have had some acting experience in a Canadian sitcom called 'Wingin' It'?
Foye: When I got out there I kind of went blank on the lines and kind of made it up but it actually came out better. It was cool.
So when you watch Randy Foye run up and down the court shooting threes, remember there is an extraordinary man wearing the Jazz uniform.
He is so much more than a professional basketball player.
×
Most recent Sports stories