Estimated read time: 2-3 minutes
This archived news story is available only for your personal, non-commercial use. Information in the story may be outdated or superseded by additional information. Reading or replaying the story in its archived form does not constitute a republication of the story.
WOODS CROSS — After searching for only a day, a man has found the owner of a cellphone on which he found photos of a mother with her newborn child.
Brandon Rich said he had the opportunity to return the phone to its elated owner after a whirlwind day during which hundreds reached out over social media to help with the search.
Rich had been walking down the street to a friend's house when he found the smashed cellphone lying in the street. He said he went from house to house knocking on doors, but since it was the middle of the day, no one answered.
He said his friend suggested they take out the SD card and see if any of the pictures were identifying.
"That's when we found pictures of a woman in the hospital giving birth to her newborn baby," Rich said. "We just realized, you don't get those moments back."
Rich said he and his friend rode the FrontRunner back to Woods Cross to try again to find the owner of the phone, but had no luck.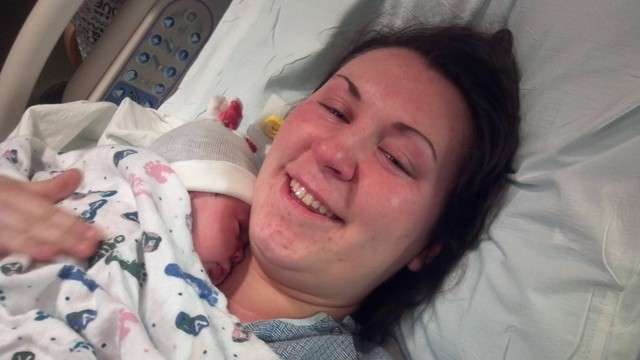 "A woman we were talking to asked what we were doing, and said, 'Why don't you call KSL? Maybe they can help you find the person,' " Rich said. He added that he later called most local stations, because "that's what we were trying to do, whether it's paying it forward or paying it back — we just want to make sure this lady gets her memories back."
He said the placement of the phone suggested the woman had put the baby carrier in her car and set her phone on top before driving off, probably running over the phone herself.
"We always think we'll have time to download those pictures later, have time to make amends later," he said. "You just don't know what's going to happen, whether someone is going to die early, or whether your phone is going to disappear."
×
Photos
Related stories
Most recent Utah stories