Estimated read time: 2-3 minutes
This archived news story is available only for your personal, non-commercial use. Information in the story may be outdated or superseded by additional information. Reading or replaying the story in its archived form does not constitute a republication of the story.
Courtney Orton reportingToday there were at least a dozen accidents throughout the valley. Because the sun came out this afternoon and temperatures have been below freezing, that invisible black ice will be on the roadway causing problems for the evening commute.
Noelle Smith was just one of more than a dozen drivers who got caught on I-215 this morning. She says, "The ice was just really slick. I tried tapping on my brakes, and I just couldn't stop, and the lady pulled over in front of me because she was trying to get out of the way so she didn't hit somebody."
Trooper Clint Flawson, with the Utah Highway Patrol, says the road was a sheet of ice.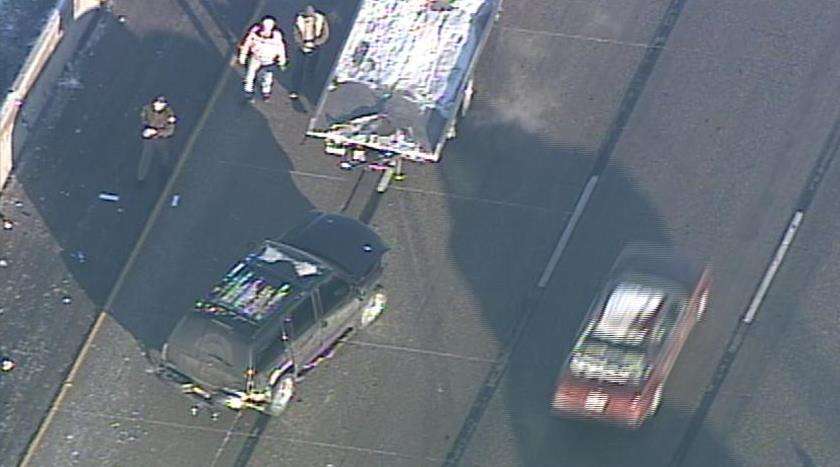 According to the Utah Highway Patrol, there were six crashes within a half-mile span. "One car loses control and don't realize they're on the black ice, try to hit their brakes, and there's nothing. They end up piling into the other cars," Flawson says.
Black ice also was to blame for a rollover in Parley's Canyon, as well as several other rollovers, slide-offs and pileups around the valley. "With this wet weather pattern that we're having right now, we're getting two and three and four storms per week, it's just a vicious cycle," says Flawson.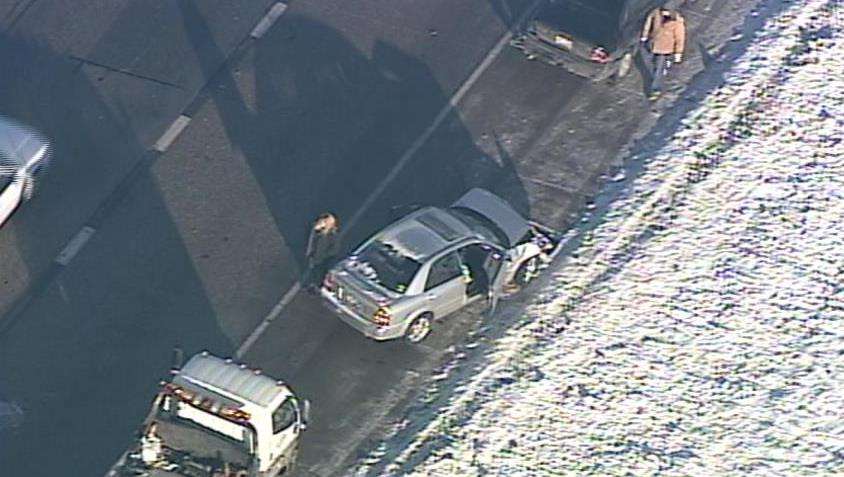 The Utah Department of Transportation says there's nothing it can do to prevent black ice. Adan Carrillo, with UDOT, says, "Black ice will form no matter what chemical we put down."
All the more reason UDOT and UHP say slow down. Flawson says, "We can't even run lights and sirens right now because it will do us no good to go over the speed limit. We're just trying to get to these accidents and get them cleaned up as quickly as we can, but we've also got to do it safely, and sometimes we don't even reach speed limit levels when we're responding to a crash. We can't do anybody any good if we don't get there safely."
UHP recommends you slow down 15 to 20 miles an hour below the posted speed limit. Also, be aware: Ramps, bridges, and overpasses are more dangerous.
- - - - - -
×
Most recent Utah stories