Estimated read time: 2-3 minutes
This archived news story is available only for your personal, non-commercial use. Information in the story may be outdated or superseded by additional information. Reading or replaying the story in its archived form does not constitute a republication of the story.
Richard Piatt reporting Prices are dropping and sales are booming for flat-screen TVs. Many of us got one of them for Christmas, but there may be a hidden cost to your new flat screen: electricity.
A lot of people don't think behind the screen of their new TV to find out how much juice their flat screen is sucking in. Depending on what kind of flat screen it is, it may be a lot.
The selection is plentiful, the picture quality is dazzling, and the prices are dropping for flat-screen televisions. Before you buy, there's one more question you might want to ask: How much energy does it use?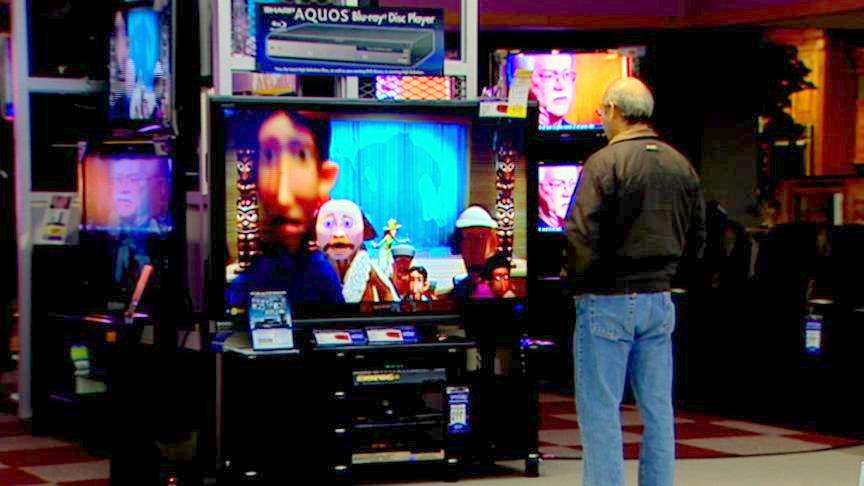 "I try to be sort of concerned about that sort of thing, power consumption and such. So yes, I think that would make a difference in my decision," shopper Alex Pappas said.
At R.C. Willey, like most electronics stores, regular cathode ray-tube TVs are almost extinct. Flat screens--LCDs, plasma screen, and projection TVs--seem to be on everyone's wish list.
"They've continually had about a 20- to 30-percent increase each quarter. So, they've been very good, and a lot of that has been because of the going away of the picture-tube televisions," explained Claire Mitchell, of R.C. Willey.
However, according to separate research from England's Oxford University, the Industry's Edison Electric Institute, and the U.S. Environmental Protection Agency; some of the new TVs are more gluttons for energy than others.
For comparison, a conventional TV uses about 100 watts of power. An LCD screen uses about twice as much on average and it depends on the brand.
The real energy users tend to be the plasma screens. The bigger ones, which are more popular, can use up to 600 watts of electricity. Cost-wise, that would about triple the cost of running a conventional TV for the same time. That could be the same as running some refrigerators, according to the EPA, and it could contribute to the overall rise in energy consumption in Utah.
"Electrical use has gone up about 25 percent since the mid-'80s, and that's mostly due to more electrical appliances, greater use of electricity," explained Rocky Mountain Power spokesman Dave Eskelsen.
Some TVs will eat more energy than others, and "Energy Star" ratings for flat screens won't be out until the middle of next year. So, shop around!
×
Most recent Utah stories