Estimated read time: 2-3 minutes
This archived news story is available only for your personal, non-commercial use. Information in the story may be outdated or superseded by additional information. Reading or replaying the story in its archived form does not constitute a republication of the story.
MIDVALE — A Midvale woman wants to thank the United States Postal Service employees who made sure a letter that never should have been delivered made it into her mailbox.
When Kay Jensen checked her mail on Monday, she found a pink envelope no bigger than a library card. It was so small she could barely read the yellow marker with which it had been addressed, and it had no postage.
"I opened it up and it was a letter from my granddaughter," Jensen said. "She did a little story, said she missed me and that she loved me."
"Technically, it was her doll that wrote me the letter; I guess that's why the stationary was so little," she added with a laugh. She said she called her son, who told her he didn't know anything about the letter.
"I guess she and her doll wrote that letter and she went down to the mailbox by herself and dropped it in," she said.
Jensen's granddaughter, Katrina Jensen, moved with her family to St. Louis two years ago to attend the Central Institute for the Deaf. Katrina, who has had a cochlear implant since she was 5 years old, had received a scholarship to attend the school.
"That's kind of late in life to start hearing, but she's made wonderful progress," Jensen said. "We've been very lonesome for each other the last two years, but she's doing so well it's made it worth the separation."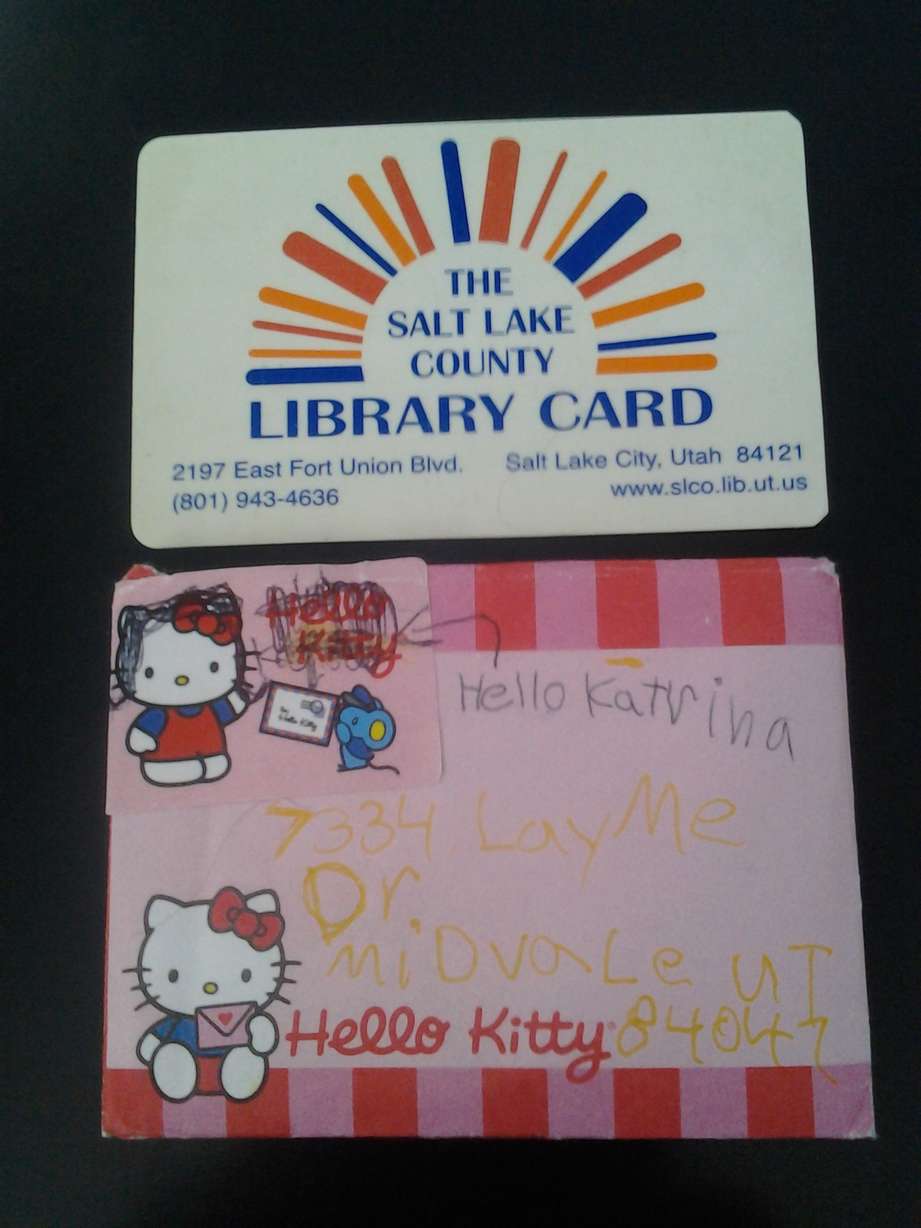 Jensen said Katrina spends a month with her every summer, and the last time she came out, the difference in her ability to communicate was most pronounced during a trip to Sweet Candy Company in Salt Lake City. It was a strange, noisy environment, but Katrina understood the tour guides enough to ask questions, and they understood her without the help of her grandmother.
"I was very thrilled and very gratified," Jensen said. "It was hard to see them go and not be there for her birthday, not be there for Christmas, but to see her be able to understand what the other kids on the playground are saying — that she can interact with them and not be isolated — it's just so exciting to see her moving towards a normal life and childhood."
Also amazing to Jensen was the dedication of the USPS employees who made sure she received the letter from her granddaughter, whom she had been used to seeing nearly every day up until two years ago.
"I was just totally amazed that somebody found the little thing and that all the way from St. Louis to here, they handled it, because it's very difficult to read," she said. "I just thought that a lot of people must have made a big effort to make sure this little girl's letter arrived."
×
Photos
Related links
Related stories
Most recent Utah stories