This archived news story is available only for your personal, non-commercial use. Information in the story may be outdated or superseded by additional information. Reading or replaying the story in its archived form does not constitute a republication of the story.
Last week, "Battlefield 3" and "Dance Central 2" were among the biggest releases. This week, rather than spend tons of time writing about the terrible games for the week, I will instead feature four fantastic games and two not-so-great games. There is something on this list for everyone.
THE GREAT
Uncharted 3: Drake's Deception
Platform: PlayStation 3
Rating: RP-Teen (Blood, language, suggestive themes, use of tobacco, and violence)
Release Date: Nov. 1
Genre: Action Adventure
"Uncharted: Drake's Fortune" and "Uncharted 2: Among Thieves" were two of the best PlayStation 3 exclusives the console has seen. For those who have never heard of the first two and have wondered why a computer-generated man is on recent Subway commercials, Nathan Drake is an adventurer who has dedicated his life to uncovering the truths of Sir Francis Drake.
He is a mix of Indiana Jones and Lara Croft. These games feature plenty of action, drama, and humor. The third chapter in the franchise promises to be twice as big as the last. For most gamers, as long as the game is as good as the last, it will have met expectations.
This game features violence, language, and story themes better suited for teens. This game can be compared to shows like "Fringe," so if you are a parent who would allow your child to watch that program, this game will be no worse.
Lord of the Rings: War in the North
Platform: PlayStation 3, Xbox 360, and PC
Rating: Mature (Blood, gore, and intense violence)
Release Date: Nov. 1
Genre: Action RPG
I have always wondered why "The Lord of the Rings" movies were rated PG-13 or the books were assigned to school students. The content is graphic and mature. Finally, there is a game that has received a rating appropriate to the content.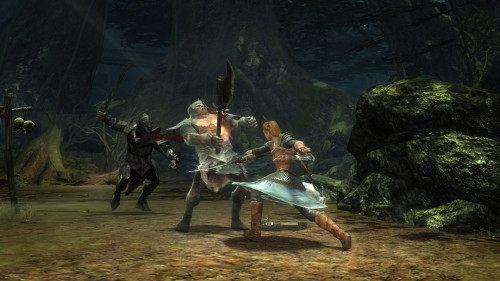 This game takes place during the trilogy, but the players follow parts of Middle Earth that were not seen in the films. Warner Bros. has taken liberties with the property, but with character growth and exploration, most fans will not be too offended.
However, parents should know that this is not a game for children. For adult fans of "Lord of the Rings," this game will be deep and engaging, but it should not be put in the hands of young children.
Platform: PlayStation 3 and Xbox 360
Rating: Teen (Blood, mild language, mild suggestive themes, and violence)
Release Date: Nov. 1
Genre: Shooter
Back in the 90s, "GoldenEye 007" was the must-own game on the Nintendo 64. Playing it today, it is far from perfect. Fortunately, Activision remade the game for the Nintendo Wii, featuring Daniel Craig as Bond and updating several of the gadgets.
The game was a success, but it was not great on the Wii, either. When "Reloaded" was announced for PS3 and 360, many gamers cheered. Finally, one of the greatest shooters will get the update it deserves with the new Bond, new gadgets, and new high-definition graphics!
Like the original, this game is a mild teen game. It features intense shooting violence, but if parents are comfortable showing children Bond movies, they will certainly be comfortable with them playing a slightly milder version.
Platform: PlayStation 3 and Xbox 360
Rating: Everyone (Mild cartoon violence)
Release Date: Nov. 1
Genre: Platformer
Celebrating 20 years of being a gaming mainstay, Sonic has returned with some old tricks.
In "Sonic Generations," players can choose between the sleek, thin 3D Sonic of recent games or the same levels as the portly 2D Sonic of the Sega Genesis days. Sega has pulled no punches with this game, so it is sure to please Sonic fans, new and old.
THE NOT SO GREAT
Platform: Xbox 360's Kinect
Rating: Everyone
Release Date: Nov. 1
Genre: Party
Remember "Hole in the Wall," the game show where teams had to make shapes as a wall approached them? If you didn't, here's a game to refresh your memory.
"Twister Mania" has nothing that resembles the floor-pad game it gets its name from. However, it does have a variety of game modes: a hole-in-the-wall game, a smash-the-bricks game, and a H-O-R-S-E game.
It does not look terrible, and families looking for a good game for everyone to get involved with will enjoy this.
Platform: PlayStation 3, Xbox 360, Wii, and Nintendo 3DS
Rating: Everyone (Mild violence)
Release Date: Nov. 1
Genre: Racing
As a confession, I don't like NASCAR. During the race season, I refuse to visit my in-laws, knowing that my father-in-law will be glued to his television.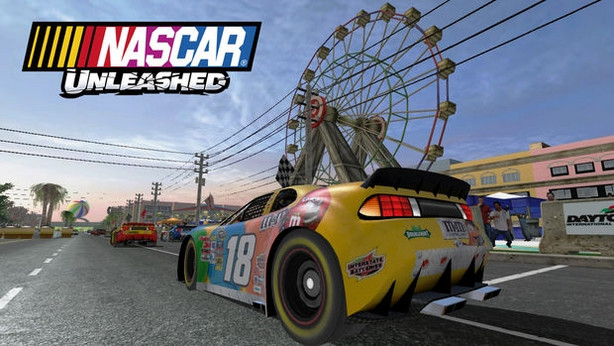 Fortunately, Activision has tried to spice things up with "Unleashed," a game that features the stock cars doing much more than turning left. In addition to turning right, the game features tracks with multiple routes and ramps for doing jumps.
However, there are much better games that feature actual racing and much better kart racers that feature jumps. This game has an identity crisis between being a game for NASCAR fans and a game for kids.
FINAL WORD
For my money, I will easily be picking up "Uncharted 3," but I will definitely be keeping my eye open for sales to pick up "GoldenEye" or "Sonic."
Ben produces and hosts WarpZone on KWCR 88.1 Weber FM on Tuesdays from 3-4pm. The show focuses on gaming news and is available as a free download on iTunes by searching "WarpZone Show." Ben can be found online as "BenTheWicked"!
×
Photos
Related Links