Estimated read time: 2-3 minutes
This archived news story is available only for your personal, non-commercial use. Information in the story may be outdated or superseded by additional information. Reading or replaying the story in its archived form does not constitute a republication of the story.
Alex Cabrero reportingMany of us had to shovel our vehicles out of the snow in order to go to work this morning. But imagine shoveling more than 200 cars, just so you can do your work.
It doesn't take long to push some snow out of the way. But Joe Kalodimos knows this isn't just some snow. It's a lot of snow.
"We had to do this just a few weeks ago, but this one is by far bigger," he said.
He works at Nate Wade Subaru in Salt Lake City. He's normally a salesman, not a snow plower.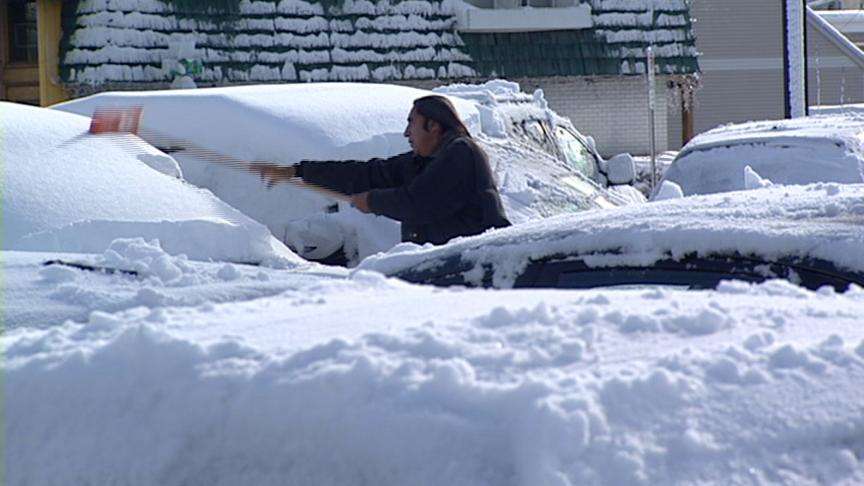 Allen Patterson is normally a mechanic, and Rob Berman is normally a sales manager. But when this much snow falls on their dealership -- well, they want customers to actually be able to look at the cars.
Allen Patterson said, "This right here, this is worth its weight in gold. It's a snow broom. It's real soft and doesn't scratch the cars."
Patterson pushes the snow off the cars. Berman starts them up so they can be moved, then Kalodimos plows the snow out of the way.
"When you're in the car business, every job is your job," Kalodimos told us.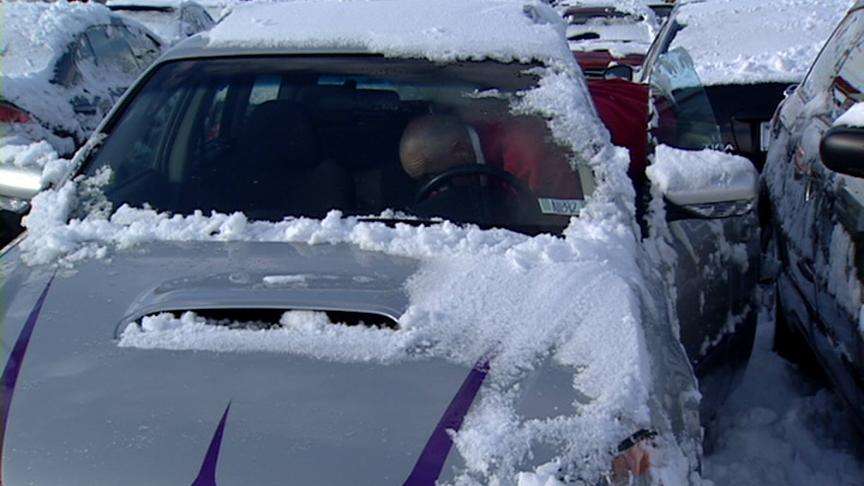 And as icy and as snowy as it is, when you plow between brand new cars, it's important to be careful.
"It's a lot of fun trying to avoid them," Kalodimos said.
It's even more fun trying to get this job done as quickly as possible because it's cold outside.
Rob Berman said, "We have about 200 cars. We have to plow and move and plow in between them. It's a lot of work."
That work takes about three to four hours to finish.
"It's not a lot of fun, but it's gotta be done," Patterson said.
If they want customers to come in, the snow has to go out.
After all that work, car dealers say if it snows again tonight, they'll have to do it all again tomorrow.
×
Most recent Utah stories