SALT LAKE CITY — Director Ruben Fleischer's "Gangster Squad" has been making headlines ever since Warner Bros. decided to postpone the film's release date.
Originally slated for a September 2012 opening, the R-rated "Gangster Squad" was pushed back to 2013 in light of the Aurora, Colo., shooting, giving the studio time to rethink a violent "movie-theater-gangland-massacre sequence," which according to EW.com, was a "a key plot point in the film."
Four months later, it's impossible to guess where the sequence would have appeared. Nothing in the final cut suggests a theatrical outing for the squad, and as the current edit stands, there's no reason to believe the story suffered as a result of the modification.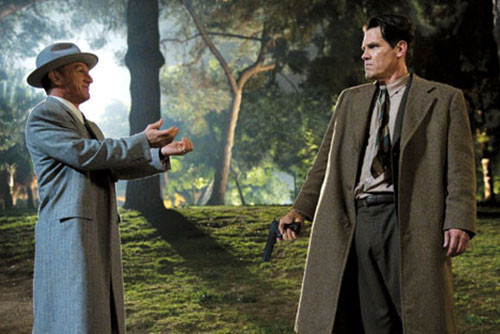 So how is the redesigned "Gangster Squad"?
The answer to that has everything to do with the movie you're expecting to see. Here are five things to consider before investing your time and money in "The Gangster Squad."
1. The movie you think you're seeing
Whether because of clever marketing or just a general assumption made because of the impressive playbill, people seem to believe "Gangster Squad" is trying to be an important film, or at the very least, a serious drama. The truth is, "Gangster Squad" is a cheesy, bloody, testosterone-injected action flick that would have felt right at home in the 80s.
As J.R. Jones of the Chicago Reader pointed out, "this is basically 'L.A. Confidential' without the script."
Doug Reviews 'Gangster Squad'
If you're wanting a realistic snapshot of history this weekend, "Zero Dark Thirty" is probably your best bet. If, on the other hand, you regularly seek out films like "Rocky V," "Young Guns II" and "Commando," "Gangster Squad" is exactly the movie for you.
2. Violence
"Gangster Squad" is full of scenes that practically dare viewers to keep watching. While it eventually slips into traditional Hollywood gunplay, the opening scenes play chicken with the audience as they lead up to uncomfortably gory conclusions.
Unfortunately, the graphic details serve no purpose and at times, the movie feels as if it's simply breaking bones to pound its own chest and proclaim its manly manliness.
If you're not a fan of violence, you're not a fan of "Gangster Squad."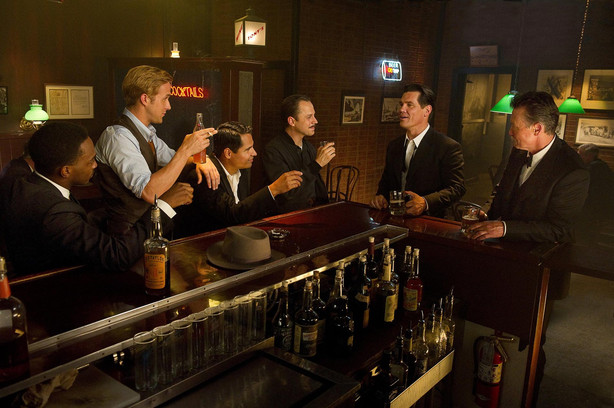 3. The cast
Ryan Gosling, Josh Brolin and Sean Penn are consistently compelling actors. Watching these three men trying to steal scenes from each other is probably the No. 1 reason to see this movie. Many might argue it's the only reason to see this movie, but it is a reason — and a pretty good one at that.
The rest of the cast isn't given much to do, including Emma Stone, who takes the lines she has and proves her character could have been interesting had writers Will Beall and Paul Lieberman cared to make her so. At the end of the day however, who knows what Beall and Lieberman were interested in? It certainly wasn't the characters, or the setting, or historical accuracy.
4. Based on true events
The movie is based in large part on Lieberman's book, "Gangster Squad: Covert Cops, the Mob, and the Battle for Los Angeles." The book itself has been given high marks for the amount of research associated with its tale, but having never read the book, I can't comment on just how much fieldwork ended up in the movie.
What could be pointed out, however — and this sentence is definitely considered a spoiler so do not read on if you wish to see this movie knowing as little as possible — is the real Mickey Cohen, played by Penn, was sent to Alcatraz for tax evasion. In the film, he is sent to Alcatraz for murder.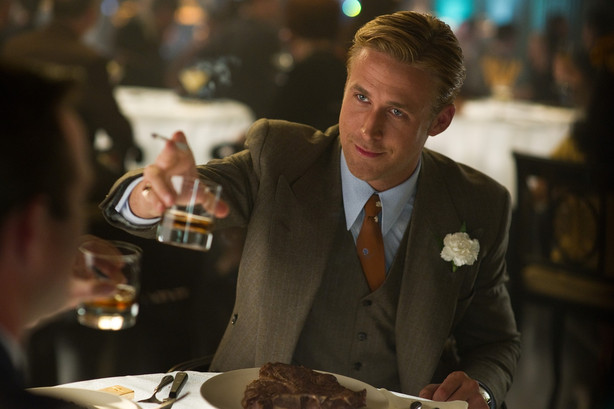 I felt, by the end of the film, that fact was probably the least exaggerated.
5. Is it worth it?
There is definitely an audience for "Gangster Squad," and that audience will thoroughly enjoy the one-liners, impossible gun slinging and excessive body count that builds up around the film's protagonists. There's also no question that the cast is having a great time playing cops and robbers, and that playful charm lends a fun charisma to an otherwise forgettable adventure.
But ultimately, the redeeming characteristics of "Gangster Squad" get buried by the wasted potential and unforgivably lazy writing. What might have been an interesting commentary on the compromises good men make to triumph over evil gets reduced to a string of cliches and slow-motion action shots.
×
Related Links
Related Stories