SALT LAKE CITY — The Centers for Disease Control and Prevention is keeping a close eye on influenza activity across the nation, where some have already died from the virus.
New numbers released by the State Health Department Wednesday show so far, no Utahns have lost their lives to the flu this season, though the level of infection from the virus is higher this year than last.
According to the Utah Department of Health, most hospitalizations this year have involved the very young, the elderly, or people with health complications. In the Salt Lake area, 39 people have been hospitalized this week, 48 people were hospitalized last week, and 117 have been this season.
"Just because you have a lot of hospitalized cases doesn't mean the severity of the cases is that great," Rebecca Ward of the Utah Department of Health said.
In CDC data compiled by Google, Midvale is one of the most flu-free spots in the nation.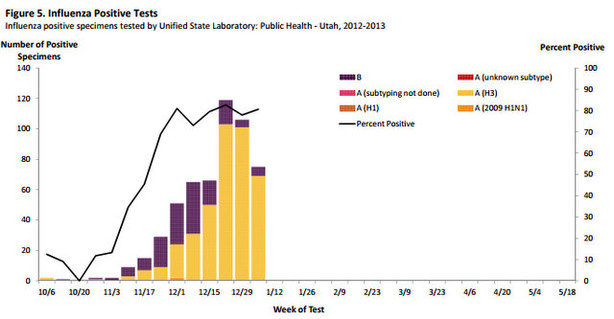 Across the nation, people are coming down with the flu in what some are calling the worst season they've seen.
"In my 12 years of working here this is the worst flu season that I have seen," said David Zich, M.D., Emergency Physician, Northwestern Memorial Hospital.
Wednesday, Boston's mayor declared a state of emergency. In Pennsylvania, hospitals have set up tents outside to triage flu patients. The Mayo Clinic is implementing visitor restrictions at all 15 of their hospitals in an effort to keep the virus from spreading.
Contributing: Dave Cawley
×
Related Links
Related Stories