Estimated read time: 2-3 minutes
This archived news story is available only for your personal, non-commercial use. Information in the story may be outdated or superseded by additional information. Reading or replaying the story in its archived form does not constitute a republication of the story.
Alex Cabrero reportingWe've all heard of cocaine, marijuana and heroin busts before, but recently an illegal drug most of us have never heard of came into the Salt Lake International airport. It's a drug law enforcement officials believe is very dangerous.
It's called Khat. It's a drug that comes from a plant in East Africa and the Arabian Peninsula. It looks like marijuana. It's illegal like marijuana. But unlike marijuana, most people have never heard of it.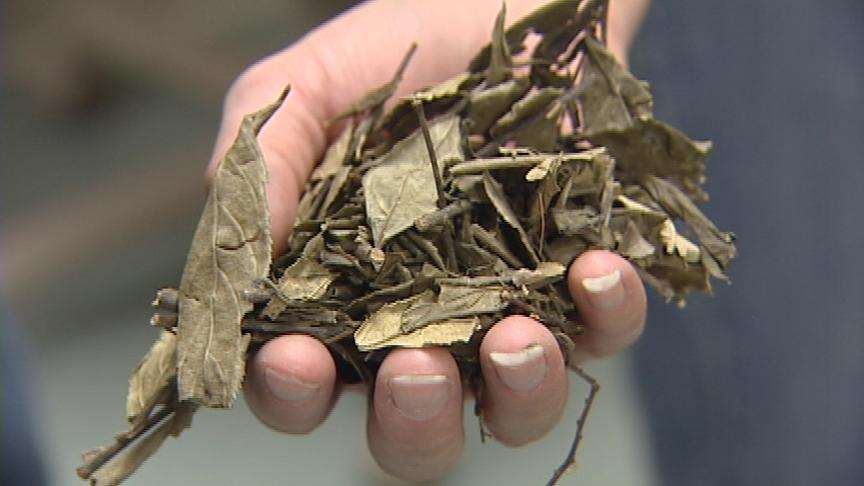 U.S. Customs and Border Protection agents found 450 pounds of it at the Salt Lake International airport recently, even though the boxes it was in were labeled as "spices" for personal use.
John Glaittli, with U.S. Customs & Border Protection, said, "That's a lot of spices for personal use, so we just felt it prudent to find out what was in it."
Fortunately, agents had enough training to know it wasn't just spices. It was a big win for agents. And became an even bigger win when agents were able to arrest two men who went to the airport to pick up the khat. Patrick Bahati and Sherif Sirage are now in jail facing federal charges.
Khat is a flowering evergreen shrub; the leaves and twigs are usually sold. It's commonly chewed like tobacco, although it can also be smoked, made into a tea or paste, even sprinkled on food. Side effects include anorexia, insomnia and suicidal depression.
It's mainly sold and used by Eastern African immigrants, because they're more familiar with the drug since that's where it's most commonly grown. The one problem with Khat is that the quality degrades quickly; which to police means the two guys arrested probably already had a buyer.
Sgt. Paul Jaroscak, with the Salt Lake County Sheriff's Office, said, "It's not one of those things you can keep long-term and sell little bits at a time. You gotta get rid of this or use this quite quickly."
Again, Khat is illegal in the United States, but it is legal in East Africa, the Arabian Peninsula and much of Europe. The market for the drug here in the United States is growing, so it is a drug more officers are getting training on.
×
Related links
Most recent Utah stories