Estimated read time: 2-3 minutes
This archived news story is available only for your personal, non-commercial use. Information in the story may be outdated or superseded by additional information. Reading or replaying the story in its archived form does not constitute a republication of the story.
Jed Boal and Tom Callan reporting More than 600 kids at a Salt Lake City elementary school ripped open Christmas presents today. They celebrated early because the community made sure they would have a Christmas.
Ten years ago, an executive from Utah Central Credit Union visited Lincoln Elementary and found out many of the kids there did not have much of a Christmas. Now their Christmas is spectacular.
One student wanted a toothbrush. Another asked for gloves. They were modest requests from kids who might not get anything, but they all got something they wanted.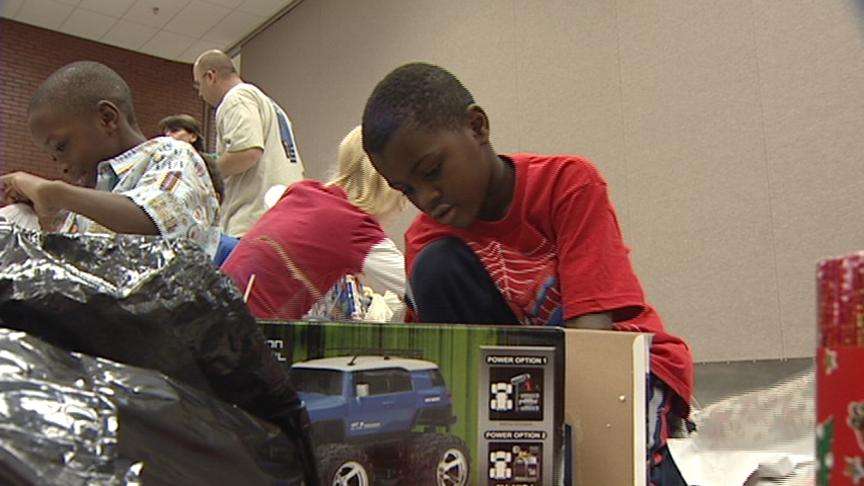 One student, Edson, said, "I got a notebook, some batteries for my car, and a car."
Another excitedly showed off what he got: "Got a remote control truck, and clothes and boots!"
"I got a truck, I got a backpack, I got soccer shoes, that's all," said another boy.
One young girl liked her presents. She said she got, "A makeup Bratz doll, some clothes and a blanket."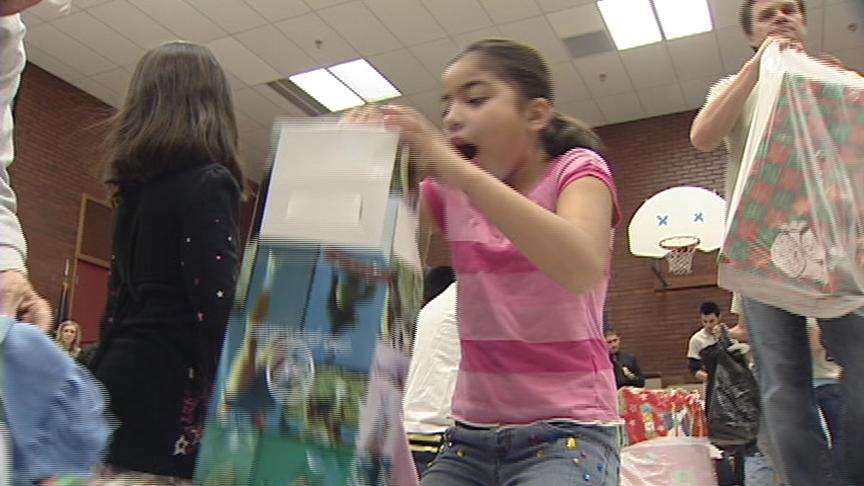 Utah Central Credit Union members granted Christmas Wishes for all 630 Lincoln Elementary students.
Sara Swift, with UCCU, said, "Some of these kids don't open their presents right now, they may take them home to enjoy that moment with their families, because it's a rare thing. They wouldn't otherwise have presents."
Many of the children at the Title One school live in poverty, but they broke out the toys today. Many are refugees from Somalia, Burma and various other places around the globe and are in need of warmer clothes. Their families do the best they can as they adapt to a new culture.
Muriel received a High School Musical DVD and told us, "I like this song, and I like to sing. I wish one day I can for singing."
Two months ago, students made tree ornaments with requests for Christmas needs and Christmas wants.
Swift said, "Members of the credit union and non-members, people in the community came in, picked up the ornaments and just really helped out with making these kids' Christmases come true."
The simple gifts brought big smiles.
Lincoln's principal, Tracy Vandeventer, said, "The joy the kids have for socks and blankets and a pillow and things that sometimes we take for granted, but really mean so much to these kids."
The principal says many of the kids make request so they can give gifts to their brothers and sisters or parents. She's grateful the credit union makes this happen every year.
×
Most recent Utah stories