SALT LAKE CITY — Throughout 2012, we were surprised by the weird, we were struck by the solemn and given hope by the sweet stories that were featured in the news.
Looking back, we've put together a review of the most popular stories — the ones you read, shared and commented on the most.
10.Elizabeth Smart engaged, plans summer wedding
In January, it was confirmed that Elizabeth Smart was engaged to be married. Though initially the wedding was planned for the summer, Smart married Matthew Gilmour in Hawaii on Feb. 18, just a month after the news came out. The couple is said to have met while Smart was serving an LDS mission.
9.Mother kills daughter in murder-suicide attempt
On March 21, Mary Ethyl Hansen allegedly killed her daughter in an apparent attempted murder-suicide. She shot her daughter and then herself, but survived her own suicide attempt, even going so far as to drive to a neighbors house and ask them to call 9111 after the incident.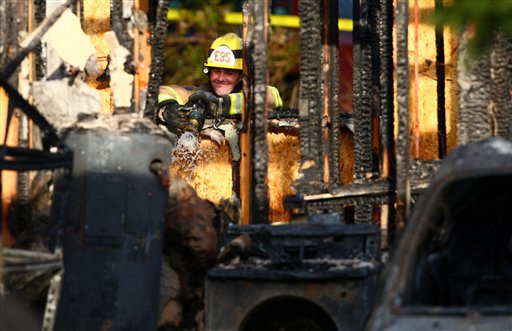 In September, Attorneys announced that a plea deal would likely be reached.
8.Tacocopter would deliver tacos via unmanned drone
The ability to have tacos delivered at their feet is an idea many people wouldn't hesitate to get behind — especially when the tacos are being delivered by a robot.
The Tacocopter — an unmanned drone helicopter that gives customers tacos on demand — would without a doubt be wildly popular were it to exist throughout the nation.
Taco-hungry Americans could order and pay for tacos on their smartphones, which would supply GPS coordinates to the drone. Once ordered, the tacos would be delivered as long as the customer remained in the ordering location.
7.Josh Powell, 2 sons killed in house explosion
Josh Powell's note was simple and short, a farewell to the world after two years of being scrutinized in the media, hammered by police and questioned by judges, prosecutors and social workers, living his life under a microscope since the day his wife, Susan Cox Powell, vanished.
"I'm sorry, goodbye," Powell wrote in an email to his attorney just minutes before authorities say he blew up his home, killing himself and his two young sons days after he was denied custody and ordered to undergo a psycho-sexual evaluation.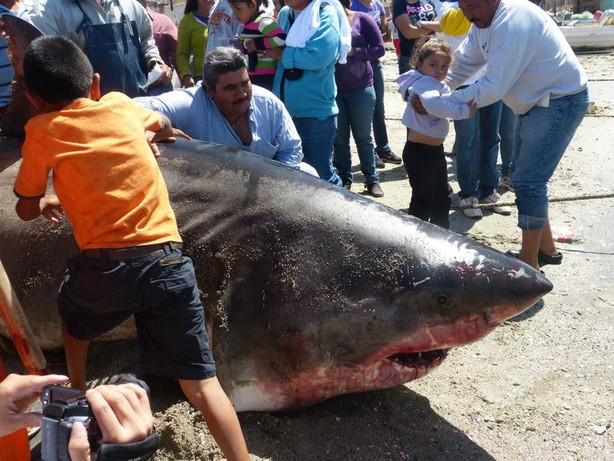 6.Huge great white shark caught in Mexico
Two fishermen in Northwestern Mexico have caught one of the longest great white sharks ever recorded.
The shark weighed more than 2,000 pounds and was nearly 20 feet long. The fishermen say they were fishing in the Sea of Cortez when they caught the shark in their net. They didn't know they had the giant fish in their net until they pulled it onto deck. Luckily, for the fisherman, the shark was already dead when they brought it on board.
The huge shark added so much weight to the boat that another fishing boat had to pull it in. Once they got the shark to shore it took 50 people to help the fishermen drag the dead shark onto the docks.
5.Couple arrested in connection with double homicide, crime spree
A pair of sharp eyes from an Elko County commissioner brought a three-day manhunt for a couple accused of going on a two-state crime spree — including a home burglary, violent carjacking and possible double homicide — to an end in early January.
4.Driver dies after semitrailer plunges off I-15 overpass
An Idaho man driving a semitrailer died Feb. 27 after his truck rolled off an I-15 overpass and landed on railroad tracks below.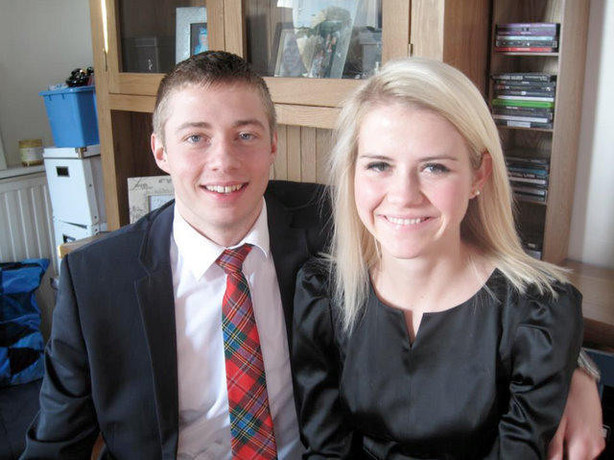 Dale Eugene Thompson, 62, from Hazleton, Idaho, was killed in the accident just after noon. The semitrailer was hauling hay and traveling south on I-15 when Thompson took the ramp onto westbound I-215. The tractor-trailer crashed and went over a guardrail and came to rest on the tracks below, the Utah Highway Patrol reported.
3.Have You Seen This? Great BYU prank
This group of boys targeted a trio of girls after they "stole" an air freshener out of the truck of one of the guys.
But these dudes didn't take anything in retaliation, they simply added to the decor of the girls' apartment.
After the trio left, the guys snuck in, removed some furniture and brought in a some very Easter-themed additions. Namely some sod, a couple of trees, chicks and bunnies.
Can't get much more Easter than that.
When the girls come home you can imagine their surprise and their reactions are simply priceless.
2. Police identify 15-year-old girl found dead in Jordan River
After news broke that a teenage girl's body had been found in the Jordan River, police began looking into whether or not it was an isolated incident.
What they found was that the victim, 15-year-old Anne Kasprzak, had allegedly been severely beaten by Daniel Robert Lehi Ferry, 31, when she refused to have sex with him.
1. Slain officer Francom remembered as devoted father; thousands attend funeral
An estimated 4,000 people attended the funeral for Ogden police officer Jared Francom at the Dee Events Center in January.
Francom was killed in the line of duty. He was shot while serving a search warrant with the Weber-Morgan Narcotics Strike Force on Jan. 4 and died early the next morning.
×
Related Stories