SALT LAKE CITY — Now that the end of 2012 is in sight, we at KSL would like to take a look back at different stories and events that shaped Utah in the past year. Some of these stories are emotional and some are important to the state. Others are just fun, or memorable for other reasons:
A man who became known as Goat Man sort of helped put Utah on the map in the summer of 2012. Dressed up as a goat, he would roam among wild goat herds on Ben Lomond Peak in Ogden.
He turned out to be a 57-year-old man from South Carolina who was testing a new hunting disguise.
Of course, that only led to Hot Dog Man — a guy dressed up in a hot dog suit — who was also roaming the mountains. Hot Dog Man was Tim Sessions, who said he and his friends only wanted to meet Goat Man.
"We like to have fun, so if he's someone like us, maybe we can pull a few pranks together," Sessions said.
Speaking of goats, you can't blame Jaxon Gessel if he never wants to see one again. Gessel was delivering newspapers in Cache County when a goat head-butted him, knocked him off his bike and sent him running up a tree.
"People are just like, 'Why are you scared of goats?' I'm like, 'That was a freaky goat; I think it's like, possessed or something,'" Gessel said.
There some stories putting Utah on an awkward national stage; the dress code at Stansbury High School in Tooele County was one. Teen girls were turned away from their homecoming dance because administrators called their dresses too short.
"We're good students and we work hard to get good grades, and then this is our reward — to get turned away from our homecoming, so it was a little … it was depressing," Stansbury High student Amber Hesleph said.
A "make-up" dance was held later.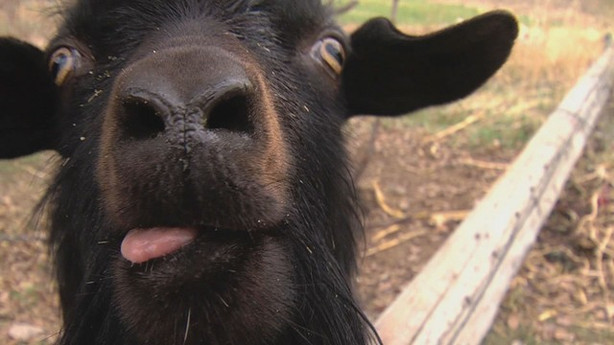 In June, the mother of a 13-year-old girl in Price was upset when a juvenile court judge told her he would cut her daughters sentence if she cut off her daughter's ponytail in court.
Her daughter was in trouble for cutting the hair of a 3-year-old girl at McDonalds, so the judge was looking for the same sentence back. The girl's mother filed a formal complaint, but did cut her daughter's hair.
On a nicer note, a developer tearing down a house in Farr West in Weber County found a pioneer-era log cabin in the house. It turns out that cabin belonged to the developer's great-great-great grandfather. Instead of tearing it down, he decided to restore it.
"I just wish the walls could talk, so we can learn a little bit more about what happened," said Randy Chambers, the developer.
×
Photos
Related Stories