SALT LAKE CITY — Throughout 2012, there were stories that broke our hearts, amazed our eyes and brought us together.
In January, we were brought up short by the tragic killing of Agent Jared Francom. Francom was shot to death while serving a warrant to Matthew David Stewart, who has been ordered to stand trial in Francom's death. Thousands filled the streets to mourn the fallen officer.
In February, our hearts were wrenched by a horrific ending to a tragic story. Authorities say Josh Powell blew up his own home, killing himself and his two young sons days after he was denied custody. Powell was a person of interest in the 2009 disappearance of Susan Powell.
Also in February, we saw a happy ending — and new beginning — to the Elizabeth Smart story, as she married Matthew Gilmour in the Laie Hawaii Temple of The Church of Jesus Christ of Latter-day Saints. Smart rose to international prominence after she was kidnapped in 2002 and held captive for 14 months.
In March, after years of anticipation, City Creek Center opened in downtown Salt Lake City, drawing massive crowds to the city center. Some shoppers camped overnight in anticipation of the $1.5 billion mall's opening.
Late in March, thousands gathered at the Hare Krishna Lotus Temple in Spanish Fork to celebrate the Festival of Colors. The festival is meant to be a celebration of shared life and has traditionally attracted mostly BYU students, although in recent years it has drawn visitors from around the state.
In May, award-winning KSL news anchor Bruce Lindsay anchored his final show after 38 years in broadcasting. Lindsay was called to serve as president of the Australia Perth Mission of The Church of Jesus Christ of Latter-day Saints.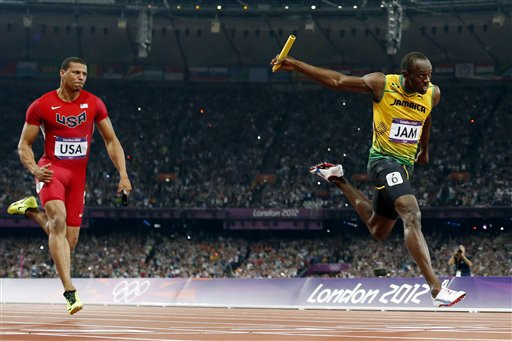 Beginning in June, wildfires burned nearly 500,000 acres in Utah. More than 600 fires were caused by humans during the 2012 fire season. The U.S. Attorney's office reported that over the past 17 years, the state has collected nearly $17 million by prosecuting those responsible for starting the fires.
In July, a commercial pilot suspected of killing his girlfriend attempted to steal a SkyWest plane from the St. George Municipal Airport, then committed suicide. Why the pilot was in St. George or what he intended to do with the plane were untrue.
At the end of July, the London Olympics opened with a musical twist. The Olympics produced fascinating moments, with records shattered, rules broken and memes created.
In October, Hurricane Sandy slammed into the East Coas, leaving thousands without power and killing at least 125 people in the U.S. alone. The storm is estimated to have done more than $63 billion in damage.
Deseret News:
In November, Pres. Barack Obama won re-election over GOP presidential candidate Mitt Romney after a brutal election season that saw more attention than ever due to the rise of social media.
Also in November, Macy's announced it would bring back ZCMI's candy window displays. The holiday decorations date back to the early 1970s, but went on hiatus during the construction of City Creek Center.
Early in December, Utah lost a legend when one of the most influential basketball coaches in University of Utah history passed away. Rick Majerus coached the Runnin' Utes from 1989 to 2004.
Later in December, hundreds gathered at the funeral of Emilie Parker, one of 20 children killed along with six others in a shooting rampage at Sandy Hook Elementary School in Newtown, Connecticut. Emilie was laid to rest in Ogden, where her parents had grown up.
Throughout the year, we loved, laughed and cried at the images that told stories of happiness found, loved ones lost and human beings brought together. We were awestruck at the sight of storms ravaging the country and humbled by news of tragic killings. Ultimately, we were united by a shared hope that things could get better, even as we entered 2013 uncertain of the future.
×
Photos
Related Links
Related Stories