Estimated read time: 2-3 minutes
This archived news story is available only for your personal, non-commercial use. Information in the story may be outdated or superseded by additional information. Reading or replaying the story in its archived form does not constitute a republication of the story.
Jed Boal reporting The wars in Iraq and Afghanistan demand a lot of sacrifice from our communities. One Utah man is finally home receiving thanks for his service and thanking those who gave him enduring support.
At the airport, Sgt. Travis Wood's family was waited with anxious anticipation to see their wounded warrior. Wood deployed two years ago.
"It's been the best Christmas present, or any present, I've ever had," Wood said when he finally arrived.
Eleven months ago in Afghanistan, an anti-tank mine blew up his vehicle. A fellow soldier saved him. "I couldn't feel it, but my leg was getting caught on fire. He pulled me out just in the nick of time. The medics started working on me. Then I went in and out of consciousness," Wood explained.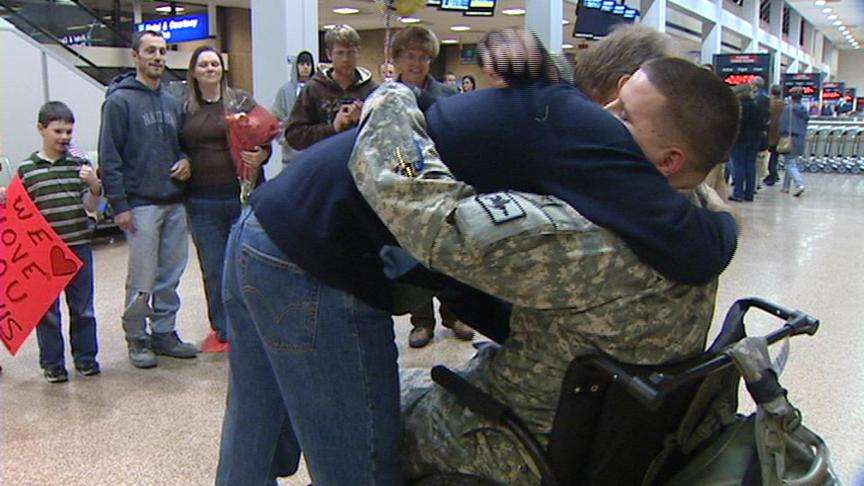 He came out of a medically-induced coma 12 days later at Walter Reed Army Hospital in Washington, D.C. Seventy-five surgeries later, Wood is recovering from a broken back, a crushed pelvis and leg injuries.
He says,"Just with all the injuries that I had, you know, they told my wife I wasn't going to make it several times. So, now I just look for, I'm trying, we're trying to figure out why, what am I supposed to do for him now."
His daughter, Madeline, turns three soon, and his wife, Stephanie, is finding new strength. "All our life plans have changed. I just remember that we have him. My heart breaks for all the people who don't have their husbands at Christmastime," she said.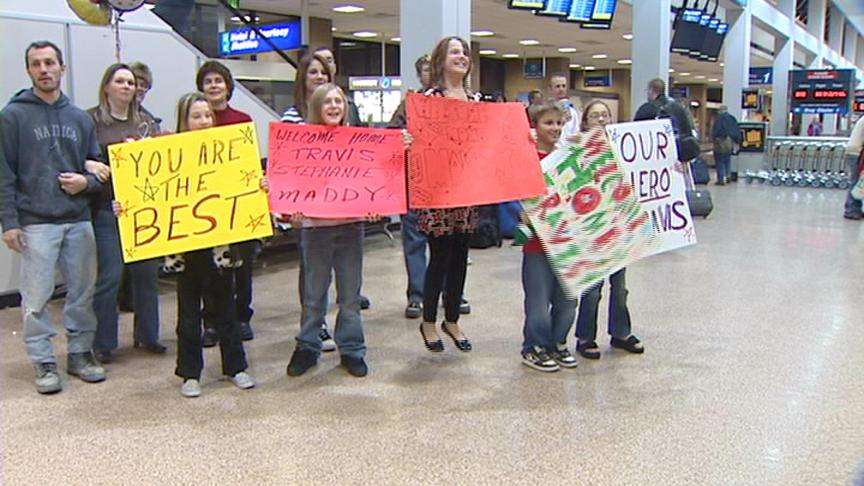 In Afghanistan, the soldier worked to recover vehicles and keep them on the road. Now, his focus is to keep on the road to recovery and maybe walk again some day. "[With] my wife, my daughter, obviously the support of family, and faith," he said.
The Cedar City native will spend time with family before he goes back to Walter Reed for more rehab and a few more surgeries.
×
Most recent Utah stories