Estimated read time: 3-4 minutes
This archived news story is available only for your personal, non-commercial use. Information in the story may be outdated or superseded by additional information. Reading or replaying the story in its archived form does not constitute a republication of the story.
Alex Cabrero reporting A lot of people in Box Elder County are wondering what the future is for their landfill. This morning, the county commission voted to sell it, and there is a deep division in the county about whether that was a good idea.
The sale means that the Box Elder County landfill will now belong to NURLA, the Northern Utah Regional Landfill Authority. It's a group of four counties and one city in northern Utah that will jointly control the landfill. Box Elder County is one of those counties, but the sale means they will no longer be able to fully control 100 percent of the land. That's what has so many county residents angry.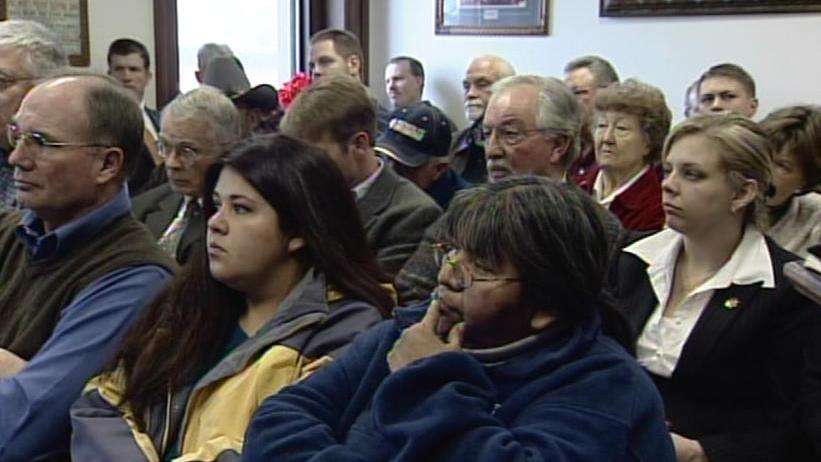 People usually start work at 9 a.m., but to one group of people who gathered in Box Elder County this morning. They say this work is more important than their job.
"They should not be at all selling this ground," county resident Jared Wilson said. He's talking about the ground at the Box Elder County landfill. It's frozen this time of year, but the subject was red hot in a county commission meeting this morning.
"I urge you to postpone the vote and research it a little further," Garland resident Brian Schaffer told commissioners.
Three county commissioners listened for nearly two hours as most residents told them they should not vote to sell the landfill to NURLA. "I think it's a mistake for the county to sell part of its infrastructure," county resident Richard Nicholas said.
While a handful told them the sale makes sense. "I'm in support of selling it. I think it's the best choice of the options available to us," county resident Lori Hunsaker said.
Basically, it comes down to two points, one for each side: Should this landfill remain a public landfill on public land, or was it becoming too much of a money pit to the public."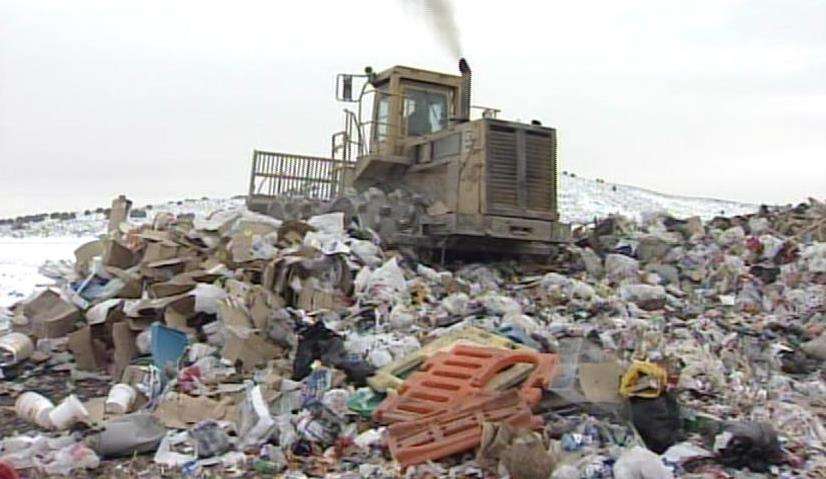 "I'm not thrilled with taking revenue that comes out of property taxes and transferring it," Commissioner Jay Hardy said.
Hardy is one of the commissioners who voted for the sale. So is Clark Davis. "You know it hasn't been a snap decision whatsoever," Davis said.
They both say the county is taking a half million dollars out of its general fund this year to keep the landfill going. But even with that, Commissioner Rich Van Dyke voted against the sale. "I feel badly, but it's just another issue, and it'll pass, and we've got many more to face," Van Dyke said.
Residents at the meetings weren't happy at all. "Well, you can see they didn't listen to the people," one man said.
Another man said, "The deal was made long before. This public meeting today was to fulfill the requirements of the public process, but the deal was already made."
Commissioners told Eyewitness News after the meeting that this was a deal they'd been working on for nearly four years. Residents we spoke with say they only recently found out about this and had no idea what was going on at the landfill. They say they only wish they were better informed before their commissioners made a decision.
×
Most recent Utah stories